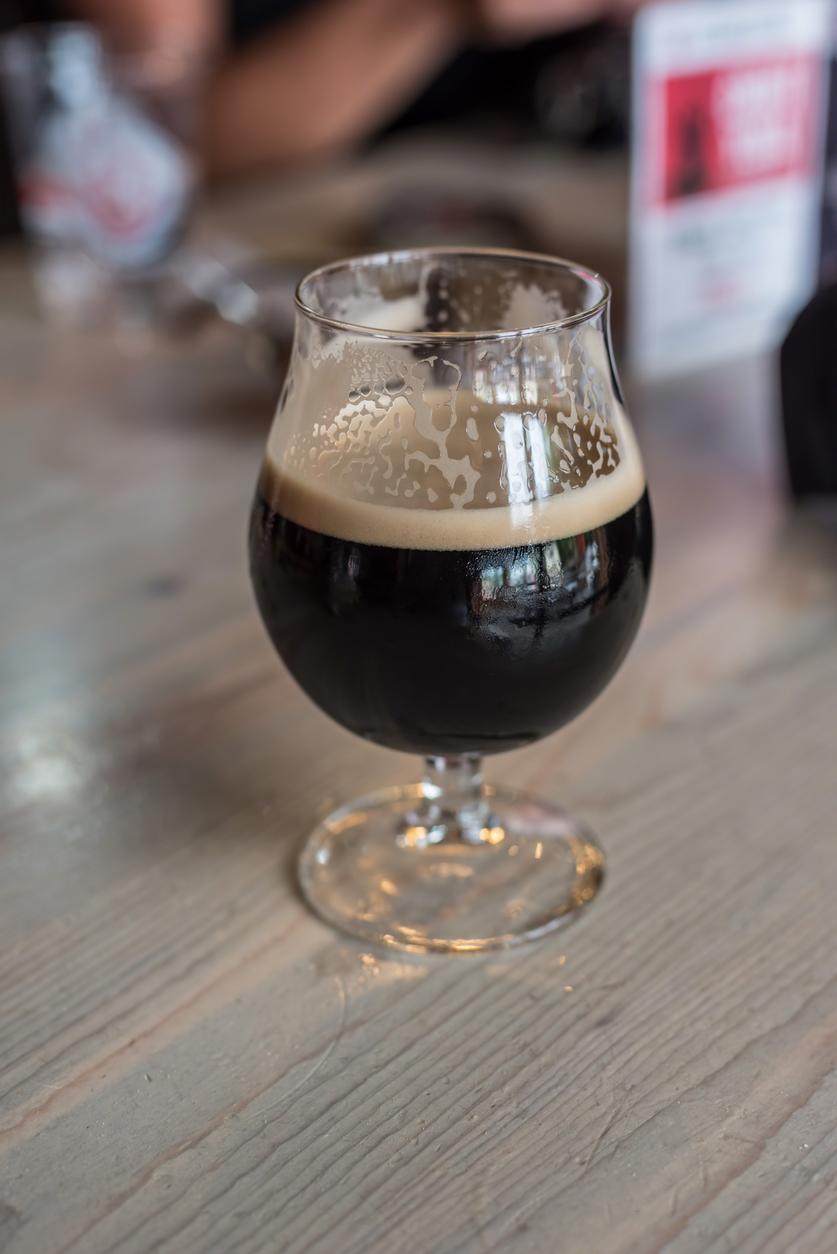 Coffee and Beer may seem like an unlikely combination. One is typically consumed in the morning, the other in the evening (usually at least!).
However, with both the coffee and craft beer industries experiencing a new and exciting wave of interest, many have hit on coffee-flavoured beer as a way that the two industries can support each other.
For more seasoned beer drinkers, the idea of coffee flavour notes in beer isn't that radical. In fact, many typical stouts and porters already possess coffee-like qualities, without the addition of coffee. Both coffee and beer are characterised by intense aroma, some degree of bitterness and both have produced their own communities of dedicated followers.
Coffee doesn't just work alongside porters and stouts. While Magic Rock's 'Common Grounds' is a great example of the former style, coffee can also be added to paler beers.
For example, one of my favourite coffee beers recently was Northern Monk's Lemon, Lime and Coffee Berliner Weiss, the product of a collaboration with North Star roastery. Northern Monk and North Star have been working together for years, and this beer is a testament to that relationship. Rather than trying to extract the darker flavour notes in coffee, this beer utilises the raspberry and lemon notes from a Kenyan single origin to produce a bright, citrusy beer.
Another standout beer for me this year was 'Saigon Scooter Selfie' by Two Roads and Evil Twin, a Vietnamese style coffee stout. Drawing on the Vietnamese tradition of combining intense Robusta coffee with sweet condensed milk, it was creamy and full bodied with notes of toffee and vanilla.
So how do brewers actually go about adding coffee to beer? Some brewers prefer to use cold brew, one of our favourite ways of brewing coffee here at Coffee Masters. This is because brewing coffee using cold water draws out less acidity, making the coffee less liable to interfere with the beer.
Another method is to dry-hop using actual coffee beans. This method of adding coffee beans after the boiling stage of brewing works like an infusion, lending the beer a rich coffee flavour.
There has never been a more exciting time to consume coffee-flavoured beer. Rather than restricting your coffee consumption to the early hours, why not try a triple coffee porter instead of your usual Pilsner this Friday night?