Our site uses cookies to give you the best experience.
Read our cookie policy
❄
Wednesday 20th Dec:
Open 9am – 5pm
Thursday 21st Dec:
Open 9am – 5pm
Friday 22nd Dec:
Open 9am – 4pm
Saturday 23rd Dec to Tuesday 26th Dec:
CLOSED
Wednesday 27th Dec:
Open 10am – 4pm
Thursday 28th Dec:
Open 10am – 4pm
Friday 29th Dec:
Open 10am – 4pm
Saturday 30th Dec – Monday 1st Jan 2024:
CLOSED
Tuesday 2nd January 2024:
Open as normal
A love of coffee & People
With over 30 years of food service industry experience, the creation of a new business to inspire and support the coffee trade was a natural step for owner Alan. Coffee Masters was set up in 2014, with a mission to pass on his passion for the perfect cup of coffee!
Our Reviews
These guys are best in the business. You won't find a better range of products out there. We even treated ourselves to some barista training which was informative and fun at the same time.
Recently purchased through Amazon a bag of coffee beans Super Crema Blend which is matching 100% my taste and tick the boxes of quality, perfect blend for a strong espresso and great price 👌. Hi...
Coffee Masters supply all 5 of my cafés and my street food trailer as well as supply and maintain our 6 espresso machines and grinders. Service is exemplary, products are of the highest quality....
I bought Coffee Masters' products for friends & family during the lockdown. They all gave fantastic feedback & went on to be regular customers, trying their extensive coffee range. Having just or...
Coffee masters supply all coffee, tea and milkshakes products served at the Orchard cafe. They offer a great product with plenty of options/choice. The product is high quality and good value. The...
Great people to deal with. Excellent coffee too!
Attended a morning of Barista training at their Midlands School of coffee. Booking was easy. Friendly, supportive atmosphere, learned loads and drank an awful lot of coffee. Our trainer, Anthony,...
I have been using Coffee Masters for many months now. They have a wide variety of products, very competitive prices and delivery is very fast. The coffees I have tried so far all taste great. Hig...
Lovely coffee with lots of choice. Easy to use website and fast delivery - perfect.
Fantastic company. Great coffee, fab customer service.
I love Coffee Masters' products - consistently high-quality beans, superb taste and speedy delivery. I've recommended them to my friends and family who are all now converted
Coffee master supply all our coffee and retail coffee, syrups, milkshakes, frappe ingredients and hot chocolate, etc We can't fault them Always happy to speak to us. Lovely staff especially verit...
I buy tea from coffee masters and it's really good quality loose leaf Breakfast tea. I get a 1kg bag every couple of months on their subscription service and it's always sent securely and on time...
My partner and I did our barista training with Coffee Masters and have always used their range of teas and coffees ever since. They are an excellent, friendly company, who are a pleasure to deal...
After recommendation from a friend I recently placed my first order with Coffee Masters and their coffee certainly did not disappoint, the best I have found so far. Overall a great service and pr...
Commercial Coffee Machines
Subscribe & Save
Get your favourites delivered to your door when you need them.
save 10% FOREVER!

The Tea Masters team are infused with a passion for tea, which is why we make sure our products are bursting with high quality ingredients and sourced in a sustainable and ethical way from all over the world.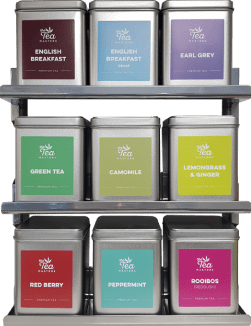 Midlands School Of Coffee
Barista Training
Launched in 2019, the Midlands School of Coffee is a VRQ accredited training facility based in Worcestershire, delivering bespoke barista training at competitive rates
Growth Relocation Project
Development of showroom, offices and warehouse to support local employment and provide training opportunities for the local community.
It is part funded by the
European Agricultural Fund for Rural Development