Can Good Coffee Influence a Business Deal?
If you've ever been on the cusp of a business deal, you'll know that every detail counts - the environment, the conversation and yes, even the coffee can play a significant role in leaving a lasting impression. So, we're exploring the question: can good coffee influence a business deal?
The short answer is yes. Good coffee has a unique way of creating an atmosphere that fosters positive emotions and interactions. It's a universally appreciated symbol of hospitality that makes your guests feel welcome and valued. But there's more to it than just the warm, fuzzy feelings.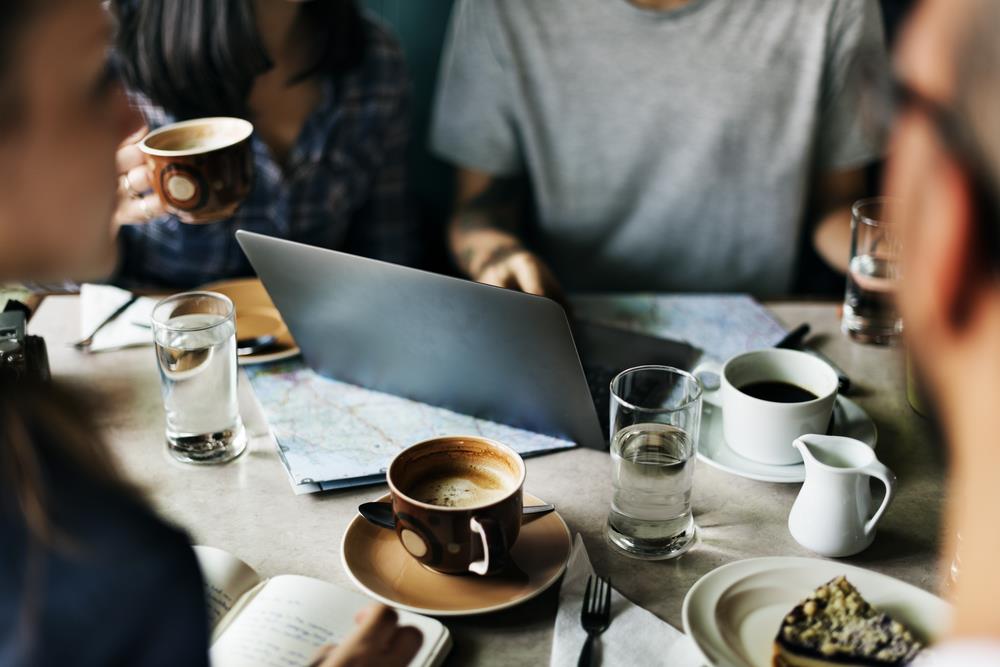 The Science Behind Good Coffee
Coffee isn't just a delicious beverage, it's a secret weapon for boosting mood and productivity. Research has shown that the caffeine found in coffee interacts with our brains in an interesting way. The result? Enhanced mood, alertness and cognitive function.
Mood Enhancer: A good cup of coffee can lighten the atmosphere, energise the discussion, and as such could even potentially sway decisions in your favour.
Alertness and Concentration: Coffee is the go-to beverage for most working professionals. The caffeine in coffee improves alertness and concentration, keeping everyone engaged during lengthy negotiations or meetings.
Happy Vibes: Coffee affects the dopamine levels in our brain, which are responsible for feelings of happiness and reward. Simply put, a good cup of coffee can make people happy, and happy people are easier to collaborate with and negotiate deals.
First Impressions and the Perfect Cup
A business meeting is more than just a transaction, it's an experience. Serving great coffee shows attention to detail and that you care about your visitor's comfort. It's a small touch that can transform a meeting room from ordinary to warm and welcoming. But making the perfect cup of coffee isn't as easy as flipping the switch on any old office coffee machine. You need the right machine and, of course, it starts with choosing the right beans.
At Coffee Masters, we curate our own select blends of coffee beans from around the globe. These beans are chosen for their rich, vibrant flavour and consistency, which can impress even the most discerning coffee connoisseurs. Once you've chosen the perfect beans, the brewing method matters. Whether you're making a simple cup of coffee or a complex espresso, the right coffee machine can make all the difference.
The Coffee Machines That Make a Difference
A reliable, efficient coffee machine for the office is a game-changer. And at Coffee Masters, we recommend nothing less than the best. If you're looking for a top-of-the-line office bean-to-cup coffee machine, look no further than Franke. Swiss-made Franke coffee machines have been at the forefront of coffee machine technology since 1911, delivering delicious results every time. Franke bean-to-cup coffee machines are trusted around the world for their quality, convenience and innovation. They are known for their ease of use, with user-friendly interfaces and automated drink mixing and serving – just choose your drink, push the button and let the machine do the rest. A Franke machine guarantees high-quality coffee time after time, ensuring your guests receive a delicious cup of coffee every time.
For a tasteful blend of style and functionality, consider our most popular machines. The CM Prime Bean-to-Cup Coffee Machine stands out with its modern elegance, highlighted by LED lights and chromium-plated selection buttons. It's built for operational efficiency and can serve up to 12-ounce (0.3-litre) of perfectly brewed coffee, making it an ideal fit for small to medium-sized businesses. Alternatively, if customisation is a big consideration for you, the CM Touch Bean-to-Cup Coffee Machine is an outstanding option. This high-performance machine features a 7-inch (17.8-centimetre) HD touchscreen for intuitive control, and its user-friendly interface allows a high number of selections, providing flexibility in recipe management. Whether it's the CM Prime or the CM Touch, both machines ensure every coffee break is a unique, personalised experience.
We understand that not every business has the resources to become coffee connoisseurs. That's why Coffee Masters offers a range of coffee solutions suitable for any business. To keep your office stocked, we provide a trade account stacked with benefits including trade pricing, a drinks menu planning service and free next working day delivery on orders over £60.
Coffee and Business – A Winning Combination
A business deal depends on several factors, but never underestimate the power of a good cup of coffee. It's more than just a drink - it's an experience, a mood enhancer and a subtle persuader. With Coffee Masters, ensure that your coffee experience is consistently excellent, leaving a positive lasting impression on your clients.
Get in touch with us with any questions you have about our coffee machines or to begin bringing great-tasting coffee to your office. You can call us on 01905 571 007, email enquiry@coffeemasters.co.uk or just use our online contact form and we'll get back to you.