About Us
Coffee Masters aim to provide tailored solutions, helping you make great coffee - coffee that enhances your reputation encourages footfall and boosts profit. We also specialise in refreshingly different barista training and supply a wide range of commercial coffee machines and equipment, coffee ingredients, other drinks and accompaniments.

Our point of difference? A genuine team passion that results in trusted business support; industry knowledge and empathy from which we build partnerships.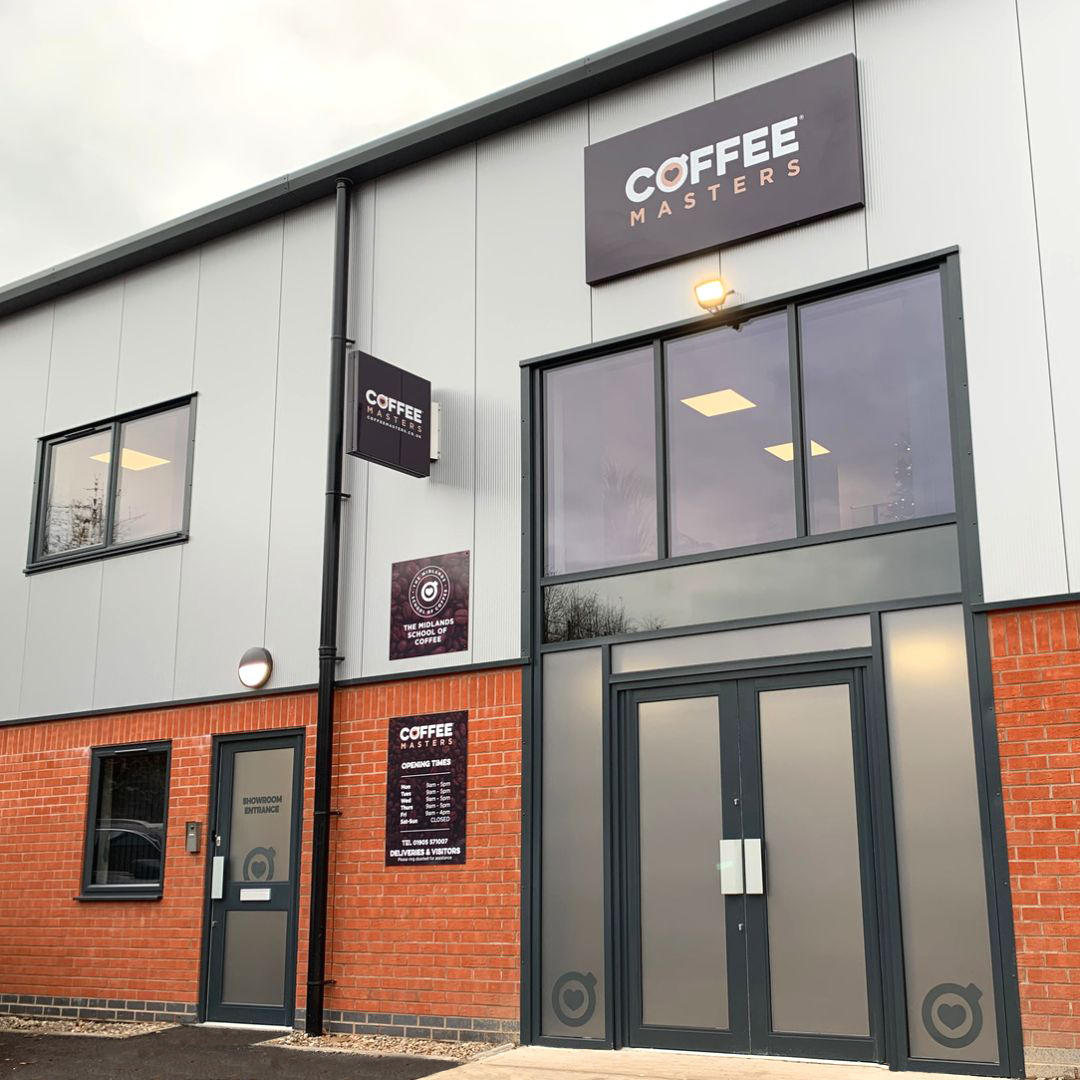 A Love Of Coffee And People
With over 30 years of food service industry experience, the creation of a new business to inspire and support the coffee trade was a natural step for Alan. Coffee Masters was set up in 2014, with a mission to pass on his passion for the perfect cup of coffee!
Shop Now
Meet Our Team
Alan

Head of Coffee

As an entrepreneur at heart, Alan chose to set up Coffee Masters in 2014 following over 30 years working in the foodservice industry. With a wealth of knowledge and creativity, Alan absolutely loves to see customers happy and watch businesses grow and flourish with the help of his talented team!

Rob

Head of HR

Robert is our in-house HR department whose job is to look after our incredible team & business! Robert provides professional advice and supports staff regarding policies and procedures to make sure everyone is on the same page. Robert also helps with the recruitment process when we're on the hunt for new talent!

Lauren

General Manager

Lauren is the person behind the scenes keeping all of the cogs turning smoothly here at Coffee Masters. Part of her everyday checklist is to check in with the team, suppliers and clients to make sure everyone is happy and organised. Lauren has been with Coffee Masters for years and knows everything there is to know about the business, so she is always on hand to answer any questions you might have!

Paul

Operations Manager

Paul keeps everything running like clockwork in our warehouse to make sure our orders are met on time, every time. Paul often oversees the receiving of goods, as well as running the dispatch operations. He loves to work with his team collaboratively to continue improving processes that make Coffee Masters thrive.

Stu

Systems Manager

Stu is the person who keeps all of our systems up to date and ensures they are optimised across all departments at Coffee Masters. Stu's job is key to ensure everyone is singing from the same hymn sheet by creating new solutions and refining the ones that already exist.

Dan

Engineer & Service Manager

Dan is a key member of the Technical team as his role not only involves repairing and servicing machines and equipment, but his wealth of in-depth technical knowledge is second to none. Dan is always available to answer any queries or assist with troubleshooting a problem!

Anthony

Barista Trainer

Anthony is a huge coffee enthusiast, which is what makes him perfect to be our barista trainer! Anthony's job is to lead our workshops where he provides detailed but relaxed programmes for baristas of all skill levels. He loves to demonstrate products to our clients, as well as creating signature drinks and planning clients' menus!

Verity

Sales & Admin Assistant

Verity is the very first person you'll speak to when you contact the office. Answering every call with a smile, Verity assists with processing telephone orders and helping to accurately and quickly answer any customer enquiries. Verity loves to make sure our customer's needs are met every single day!

Amy

Admin & Customer Service Assistant

Similar to Verity, Amy works within the office answering phone calls that come in along with processing any emails. Amy also works closely with our engineer Dan managing his diary to book in services and repairs on coffee machine equipment this ensures your coffee machine is kept in pristine condition. Amy is on hand to answer any questions and is always happy to help!

David

Warehouse Operative

David is part of the team that looks after the warehouse goods that come through on a daily basis. He spends time finding your order, packing it and posting it out in good time to reach you when expected. David also keeps track of deliveries as well as booking in any new stock onto the system so the rest of the Coffee Masters team can see it.

Richard

Warehouse operative

Similar to David, Richard works within the warehouse, picking, packing and organising your orders to ensure that they are sent out and received as expected. Richard can often be found taking deliveries of Coffee Masters stock and using the stock management system to make note of any new arrivals for the team to manage.

Barney & Poppet

Heads Of Security

We saved the best for last! Meet Barney and Poppet, our cutest members of the team! This fluffy pair can often be found snoozing in the office, on the hunt for treats, playing with the team, and are always available for the best and warmest hugs!
500+
In Stock Products
We love our Coffee and Tea and want to make sure you always have your favourites!
250+
Exclusive Coffee Masters Products
Designed for exclusivity and amazing taste!
5
Stars On Google
We always aim to provide high quality products and fantastic customer service