The Tea Masters Loose Leaf Tea - Breakfast Tea - Premium (1x250g)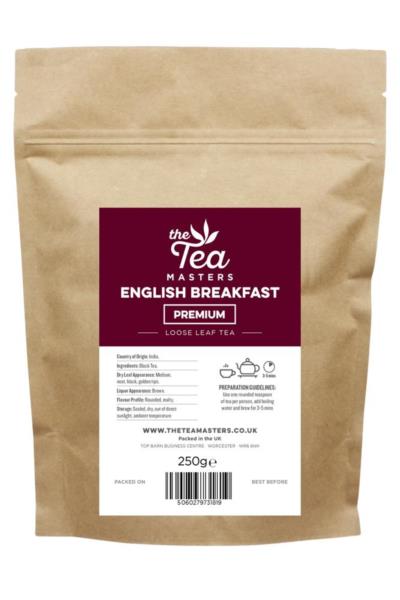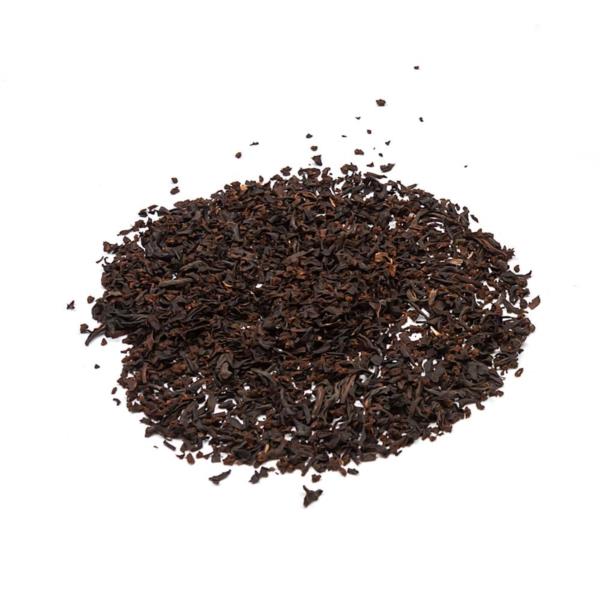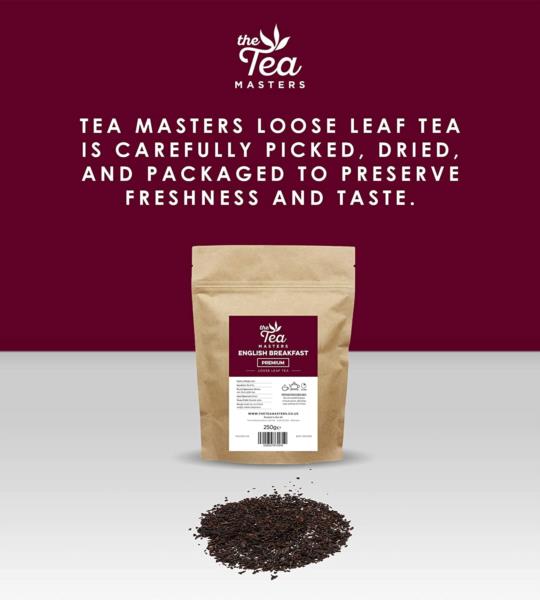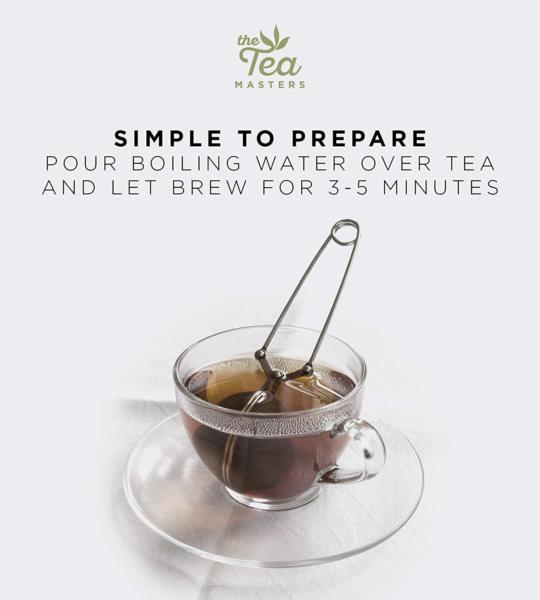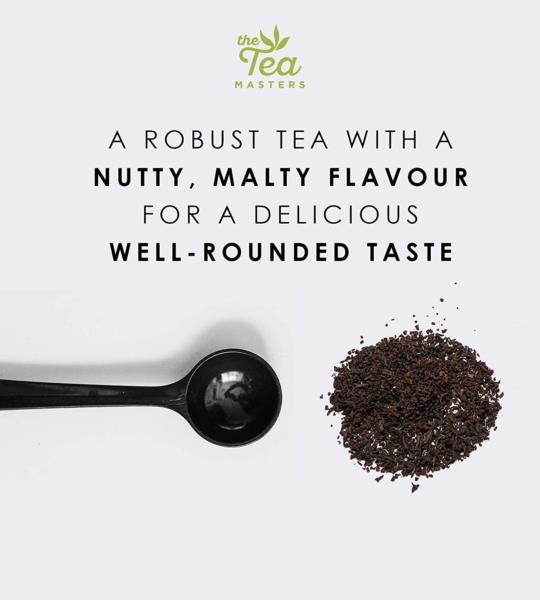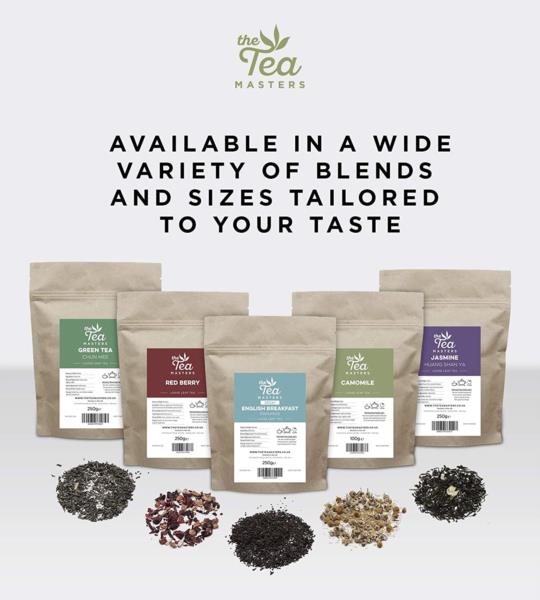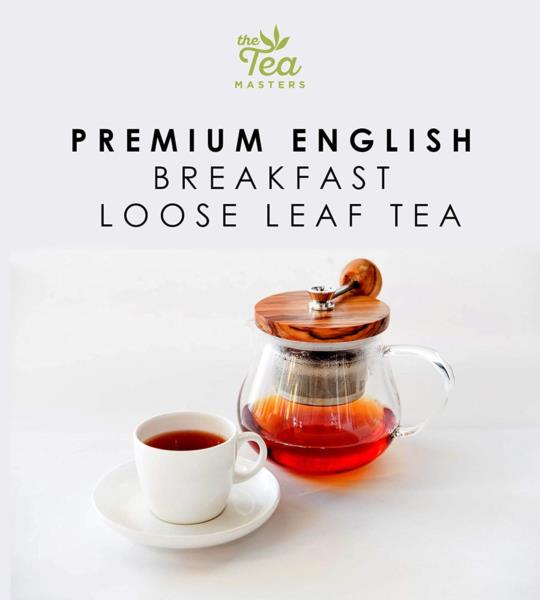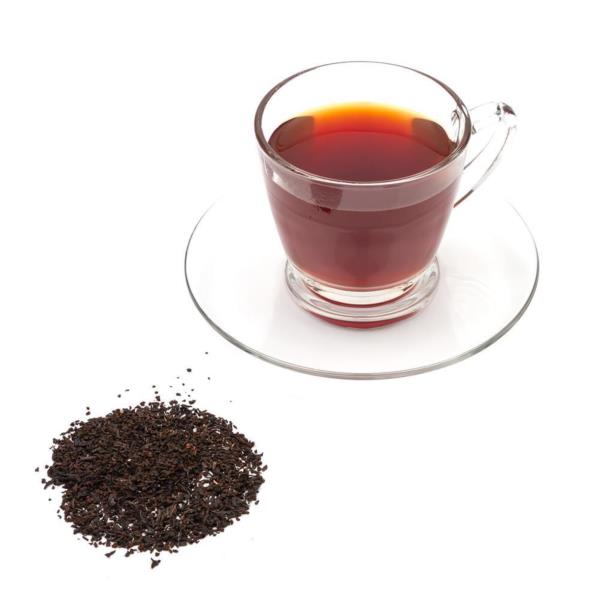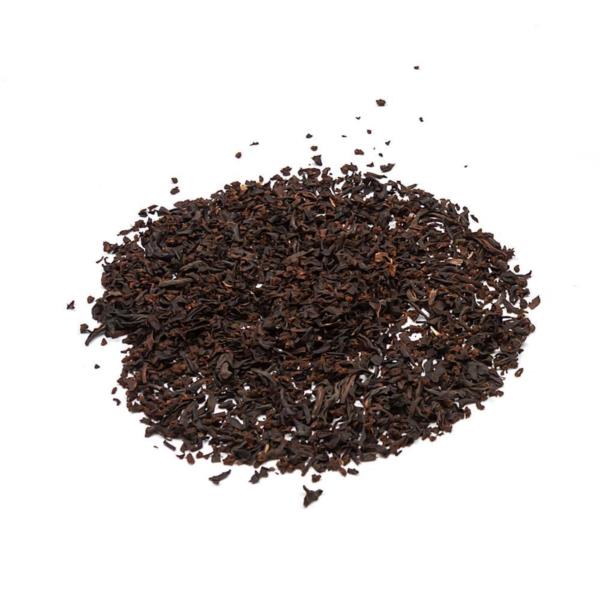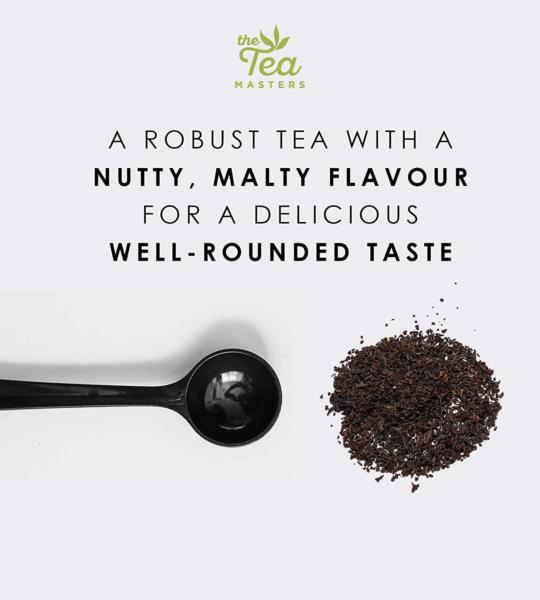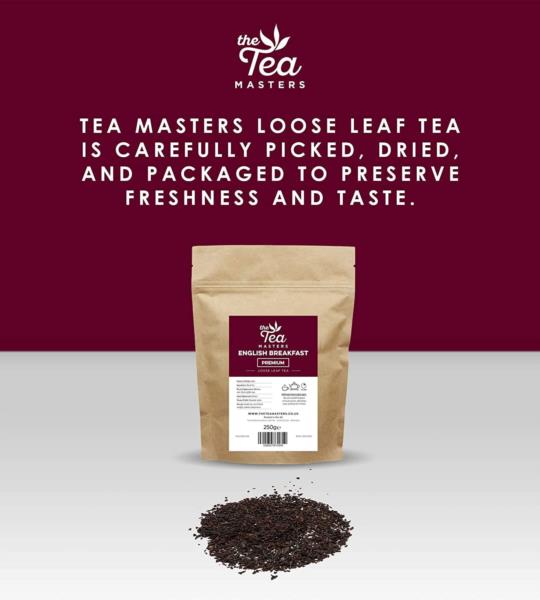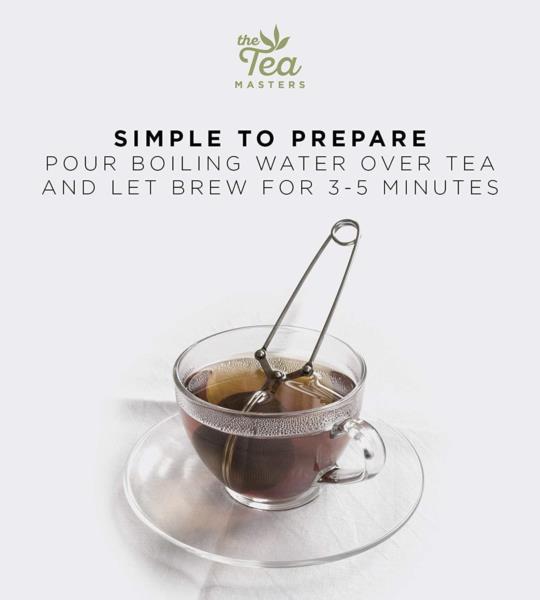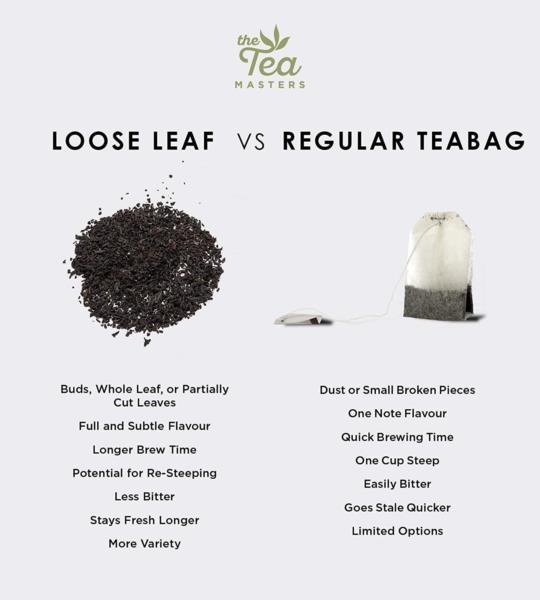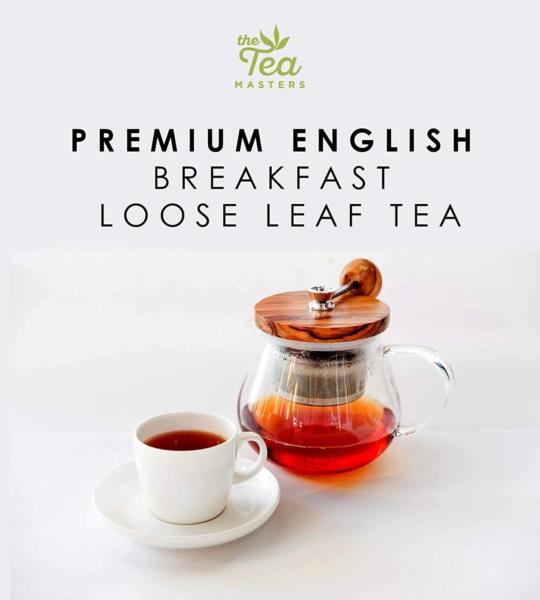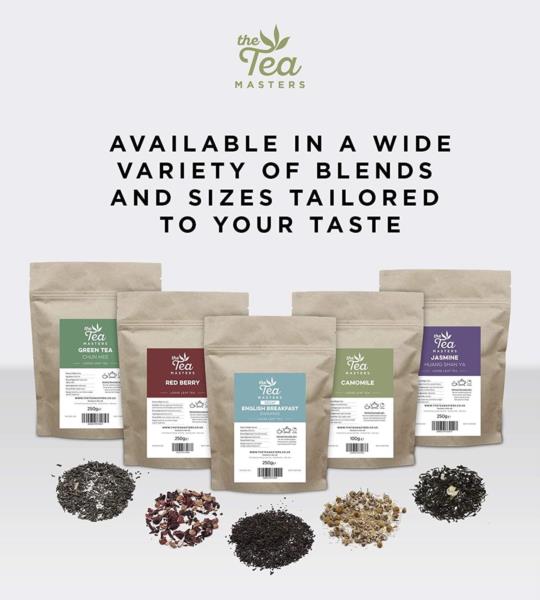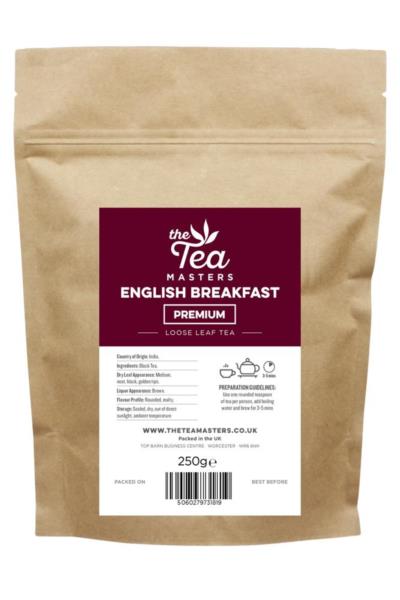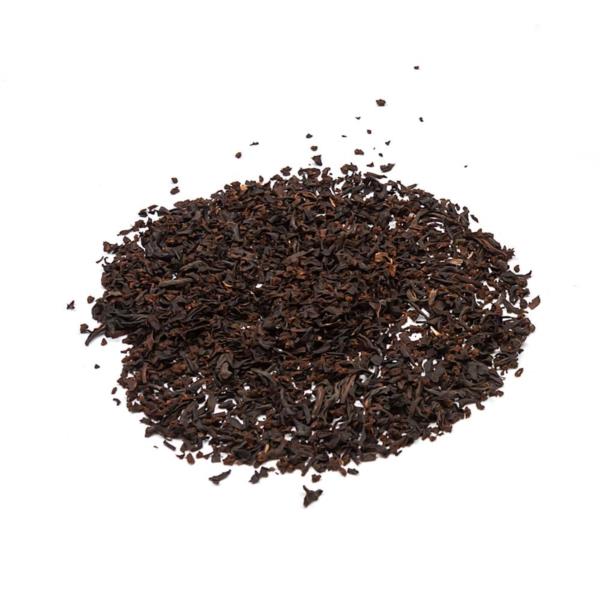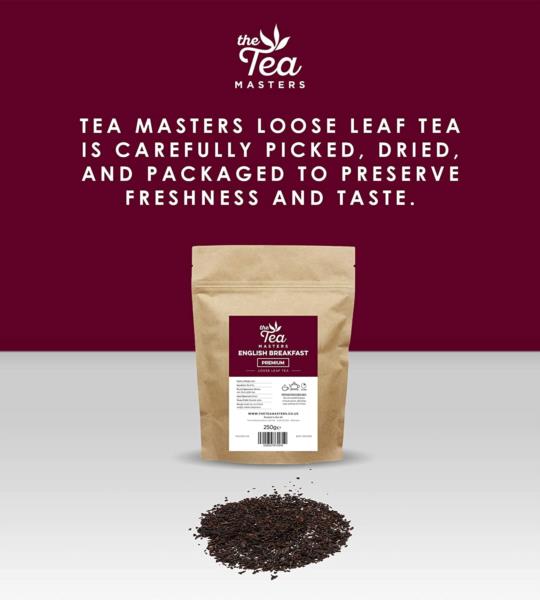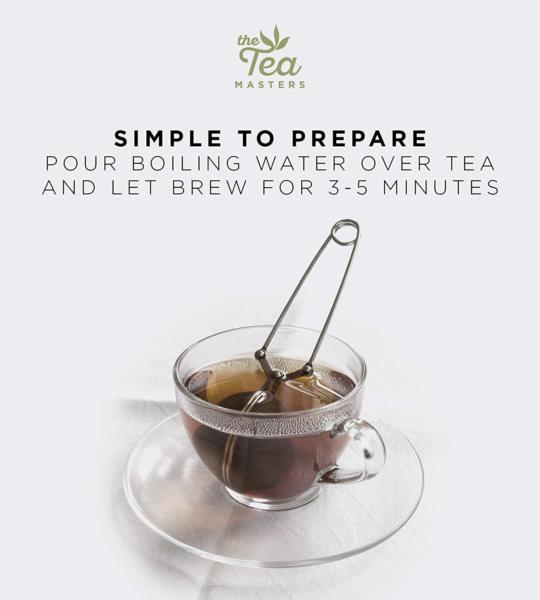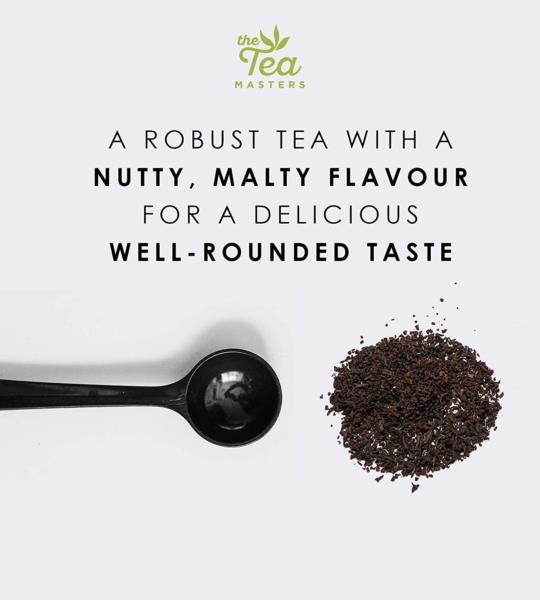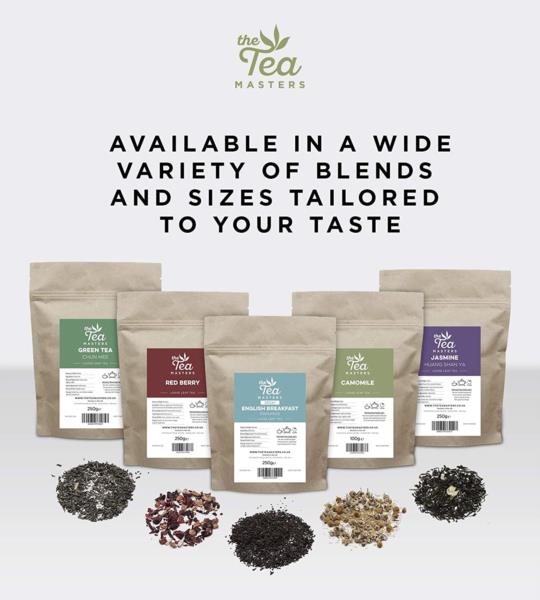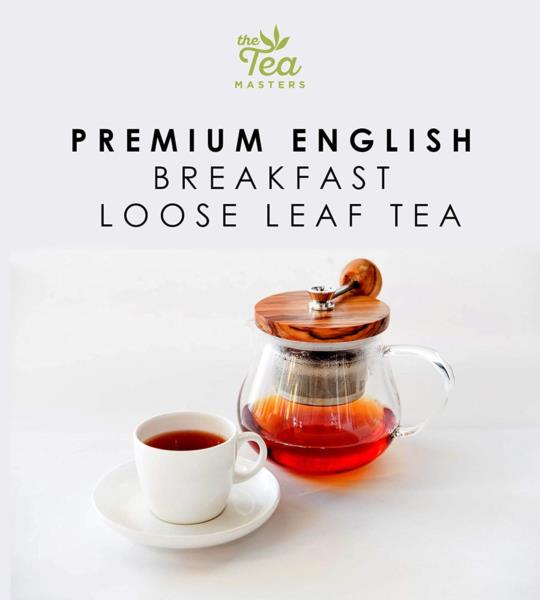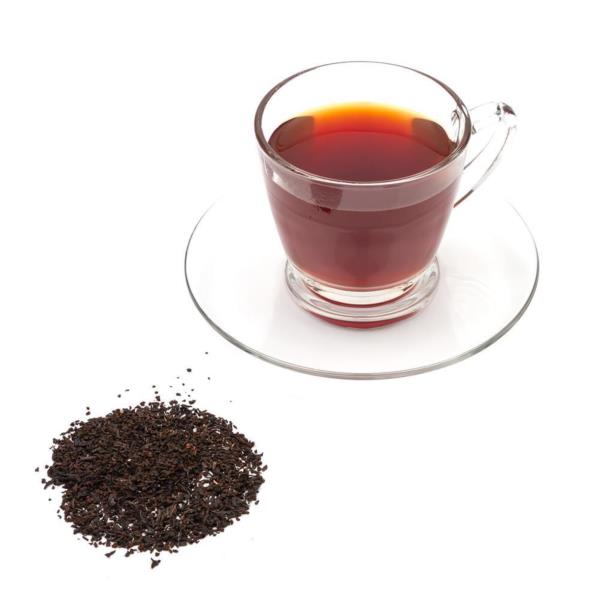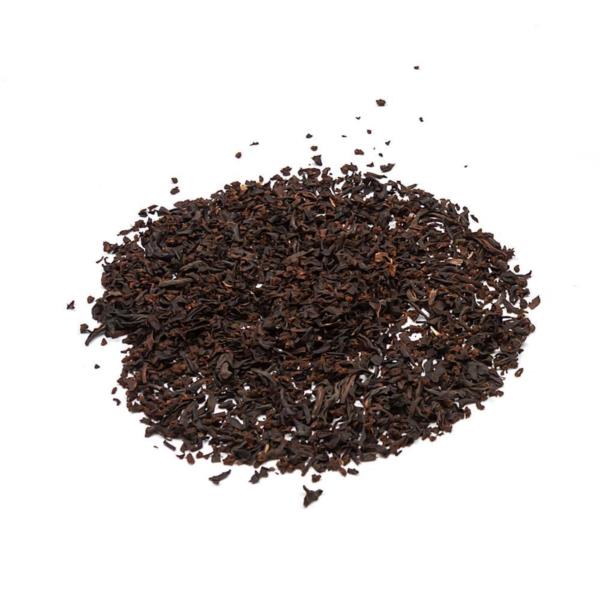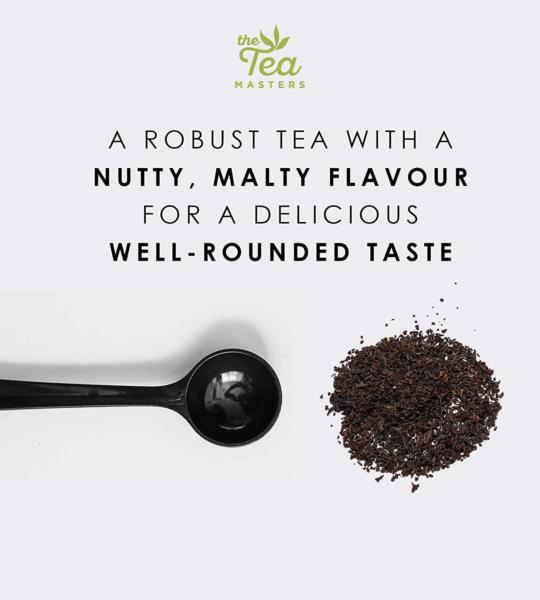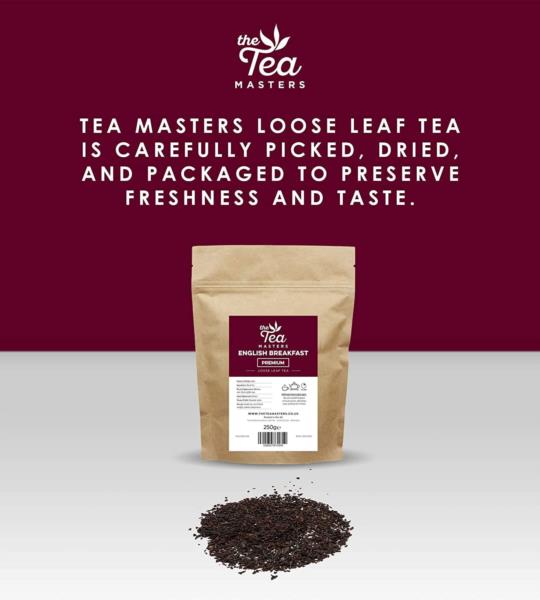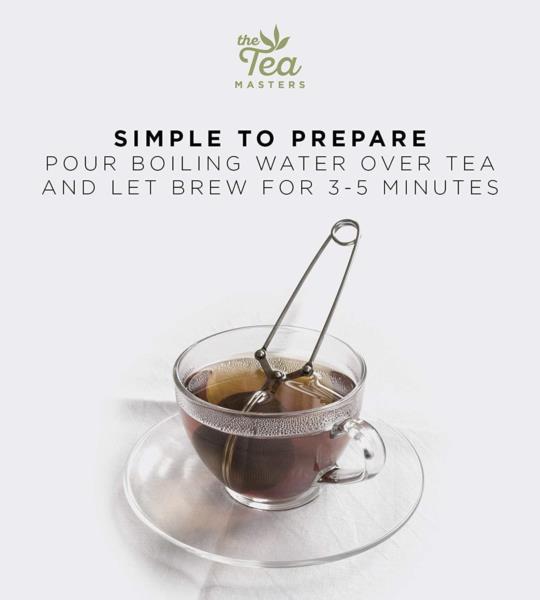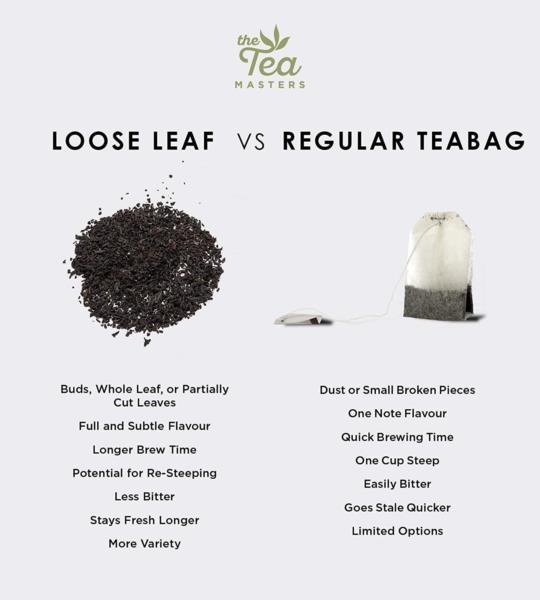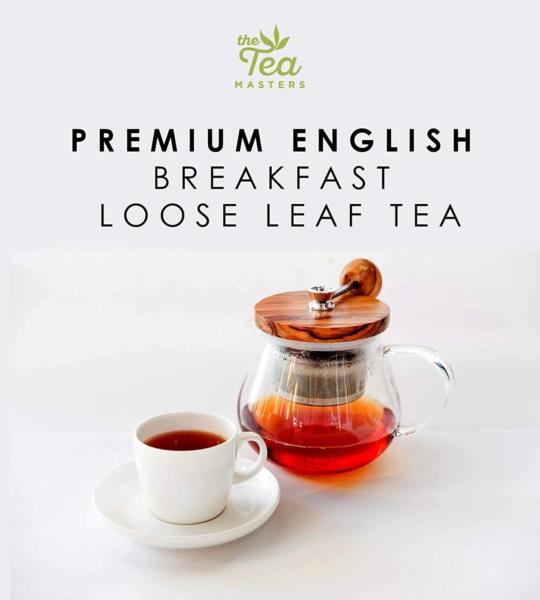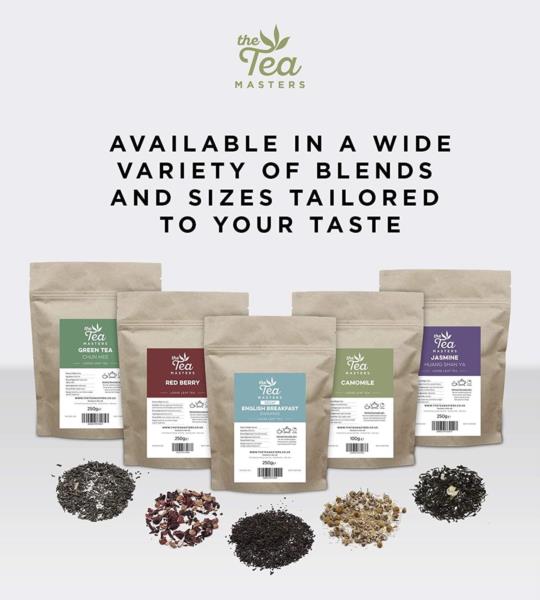 1 x 250g Loose Leaf Tea
The Traditional Loose Leaf Tea English Breakfast Blend
100% Pure Black Tea Leaves
The black tea leaves used in this wonderful blend are medium, neat, with black golden tips.
Experience a Genuine Loose Leaf English Breakfast Tea - A telltale sign of quality tea is in its appearance.
Click here to read full description >
Description
Delivery Rates
The Traditional Loose Leaf Tea English Breakfast Blend - Whether you're looking for a hearty breakfast tea or biscuit tea for teatime, our English Breakfast blend is the perfect fit.
The flavour of this English Breakfast Black Tea is rounded and malty. The "round" taste means it will be full in the mouth and smooth while the "malty" taste refers to a slight spice accent.
All of our loose leaf tea selection tea leaves have been carefully selected, dried, and packaged to preserve freshness and taste.
The Tea Masters Offer a Full Line of Loose Leaf and Bagged Tea - Our teas are also available in different sizes and in Prism Tea Bags.
Description

The Traditional Loose Leaf Tea English Breakfast Blend - Whether you're looking for a hearty breakfast tea or biscuit tea for teatime, our English Breakfast blend is the perfect fit.

The flavour of this English Breakfast Black Tea is rounded and malty. The "round" taste means it will be full in the mouth and smooth while the "malty" taste refers to a slight spice accent.

All of our loose leaf tea selection tea leaves have been carefully selected, dried, and packaged to preserve freshness and taste.

The Tea Masters Offer a Full Line of Loose Leaf and Bagged Tea - Our teas are also available in different sizes and in Prism Tea Bags.

Delivery Rates

Delivery Service

Minimum Spend £12.50

Royal Mail Tracked - Standard

Free

Courier - Next Working Day

£4.99

Courier - Next Working Day Before Midday

£12.60

Courier - Channel Islands (2-4 Day)

£23.94

Courier - Northern Ireland (2-3 Days)

£23.94

Courier - Scotland/Highlands (2-3 Days)

£23.94