The Tea Masters Prism Teabags - Liquorice & Peppermint (1x50)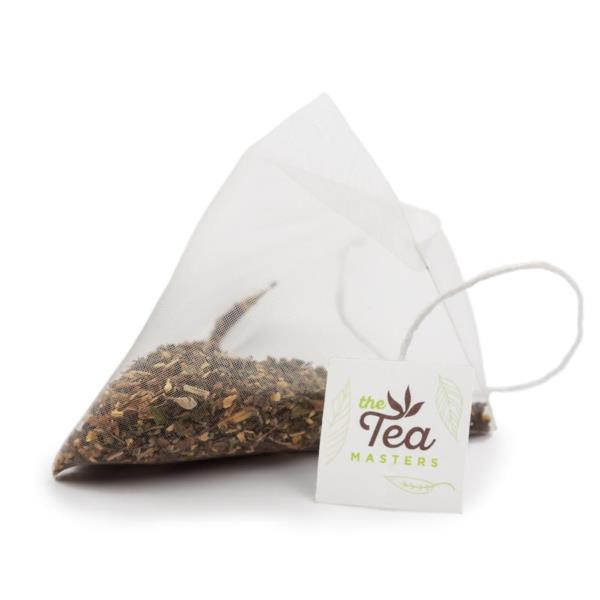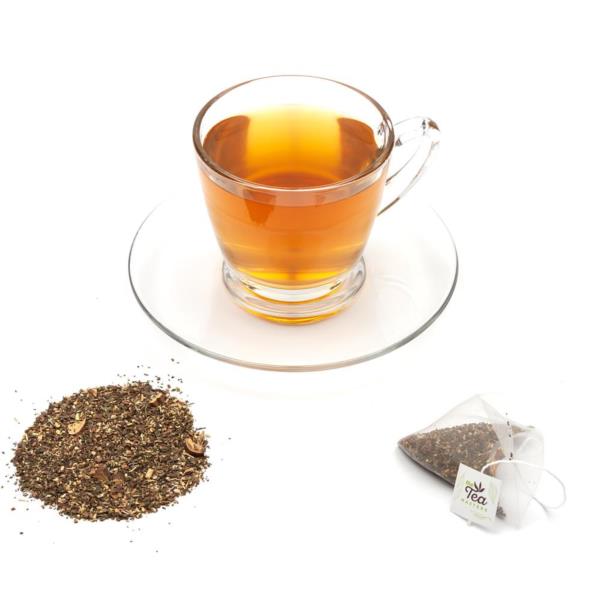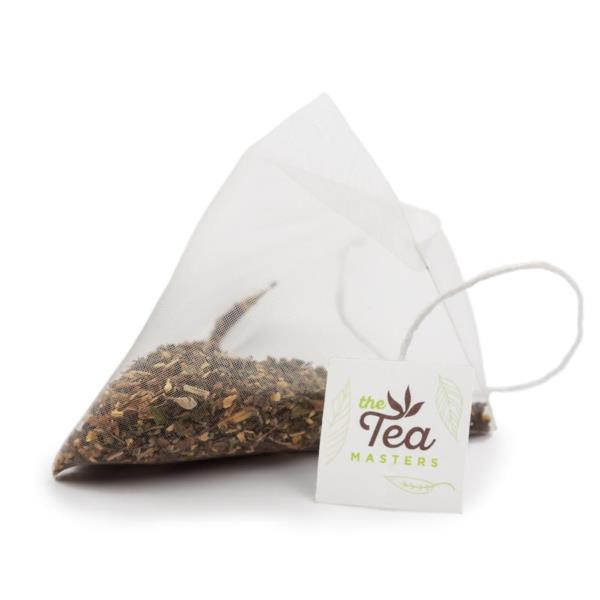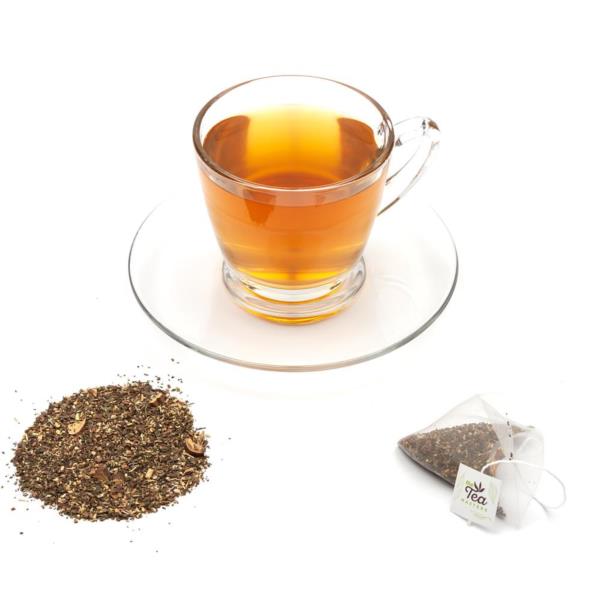 1 x 50 Prism Teabags
A Soothing and Flavourful Mint Leaves and Liquorice Tea Blend
A Soothing and Flavourful Mint Leaves and Liquorice Tea Blend - If you're looking for an invigorating, fresh breakfast tea or a soothing cuppa for teatime, you'll love this herbal blend.
100% Pure Peppermint Tea Leaves - All of our loose leaf tea selection tea leaves have been carefully selected, dried, and packaged to preserve freshness and taste.
A Flavour Profile for the Tea Connoisseur - Made with fresh mint leaves, this tea blend is minty and fresh, with a touch of citrus, lemony flavour. The liquorice root adds a soft sweetness to the mix.
Experience a Genuine Loose Leaf Tea - A telltale sign of quality tea is in its appearance. The tea leaves used in this savoury blend are deep green peppermint herb, mixed with chunks of liquorice root.
The Tea Masters Offer a Full Line of Loose Leaf and Bagged Tea - Our teas are also available in different sizes and in Prism Tea Bags.
Click here to read full description >
Description
Delivery Rates
Available in 17 different flavours.

Description

Country of Origin: Blended in UK - China, Poland
Ingredients: Liquorice root, Peppermint
Dry Leaf Appearance: Cut peppermint herb mixed with root pieces
Liquor Appearance: Yellow/green Flavour Profile: Sweet, mint, fresh
Storage: Sealed, dry, out of direct sunlight, ambient temperature
Preparation: Let the water cool for 2 minutes, brew for 3-5 minutes.
Description

Available in 17 different flavours.

Description

Country of Origin: Blended in UK - China, Poland
Ingredients: Liquorice root, Peppermint
Dry Leaf Appearance: Cut peppermint herb mixed with root pieces
Liquor Appearance: Yellow/green Flavour Profile: Sweet, mint, fresh
Storage: Sealed, dry, out of direct sunlight, ambient temperature
Preparation: Let the water cool for 2 minutes, brew for 3-5 minutes.

Delivery Rates

Delivery Service

Minimum Spend £12.50

Royal Mail Tracked - Standard

Free

Courier - Next Working Day

£4.99

Courier - Next Working Day Before Midday

£12.60

Courier - Channel Islands (2-4 Day)

£23.94

Courier - Northern Ireland (2-3 Days)

£23.94

Courier - Scotland/Highlands (2-3 Days)

£23.94