The Tea Masters Prism Teabags - Breakfast Tea - Rwanda (1x100)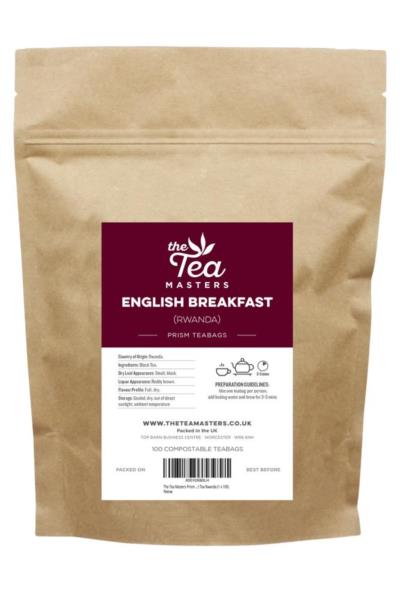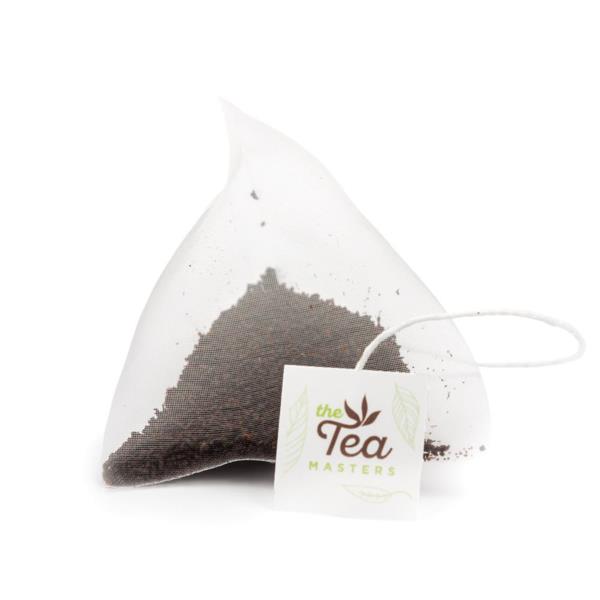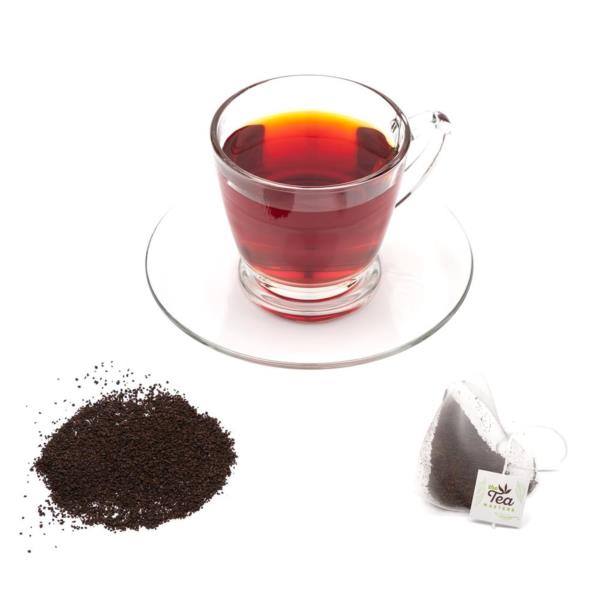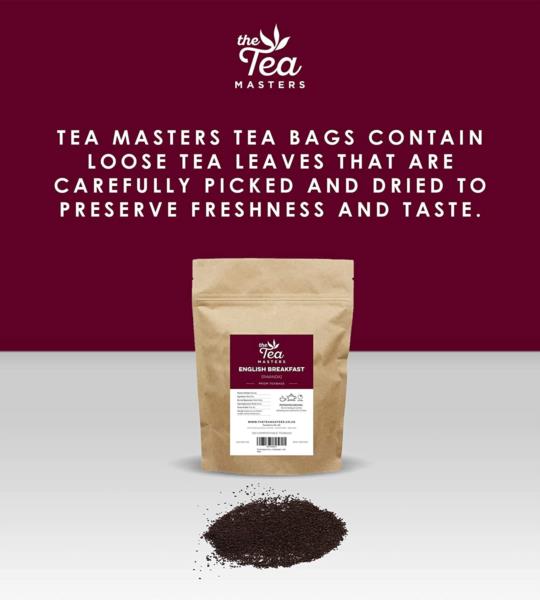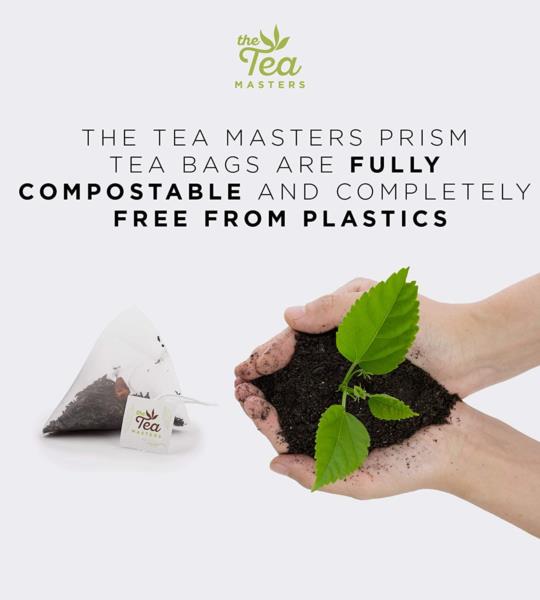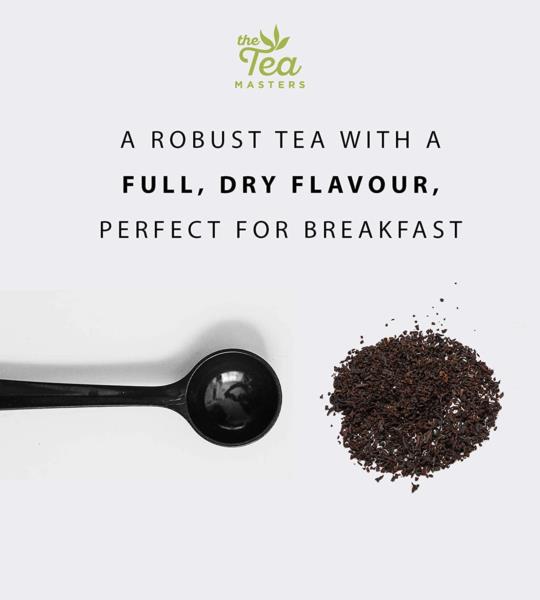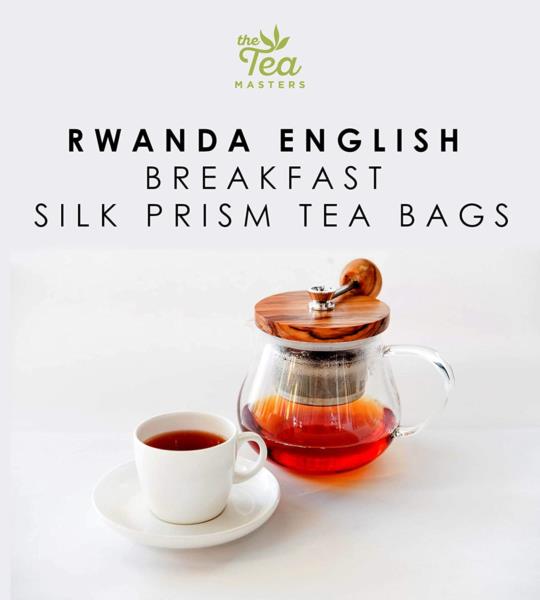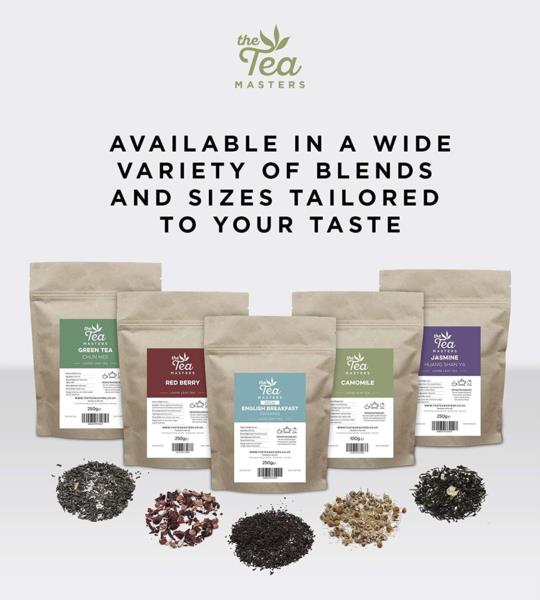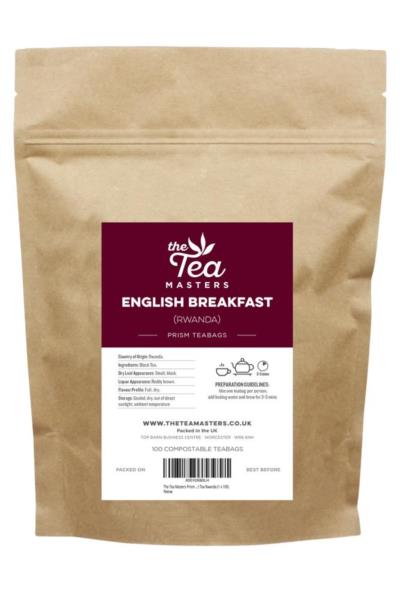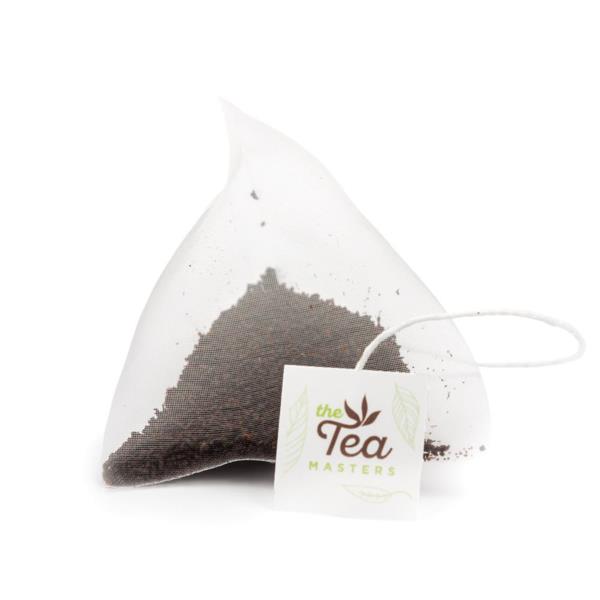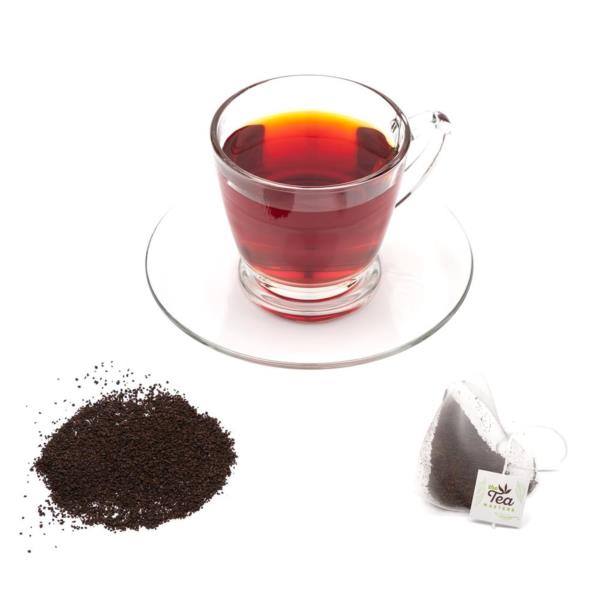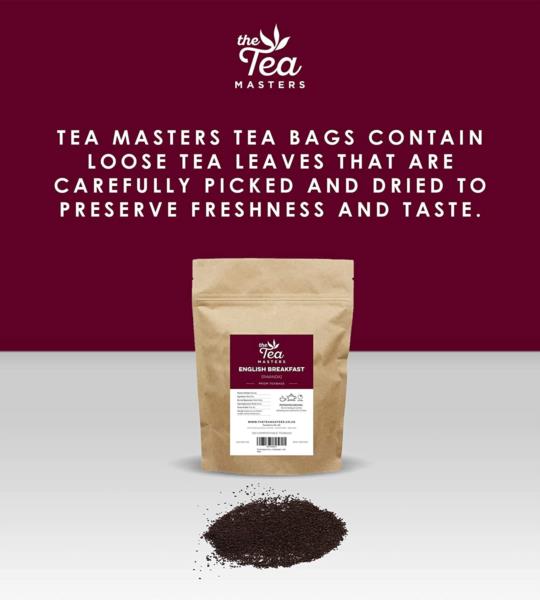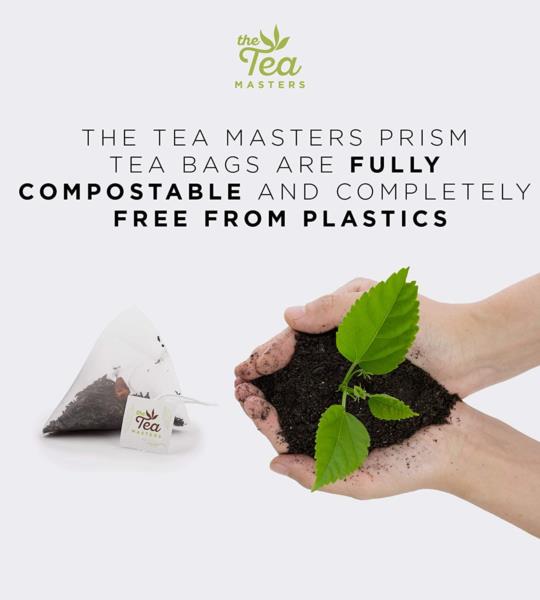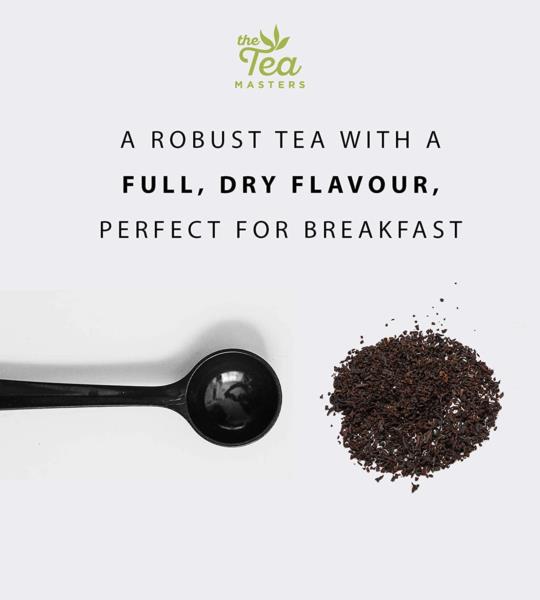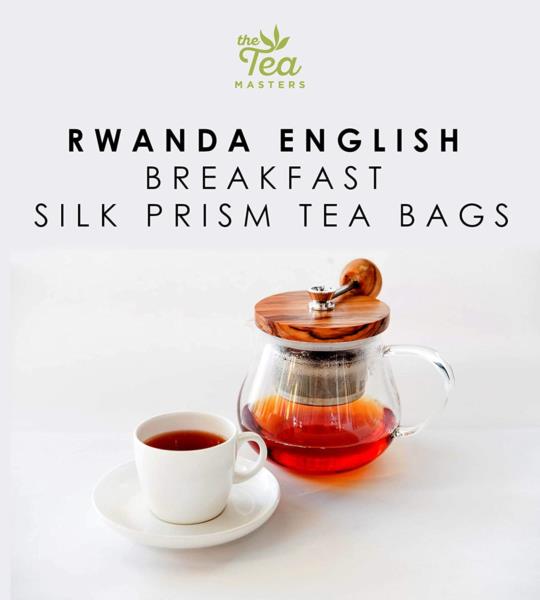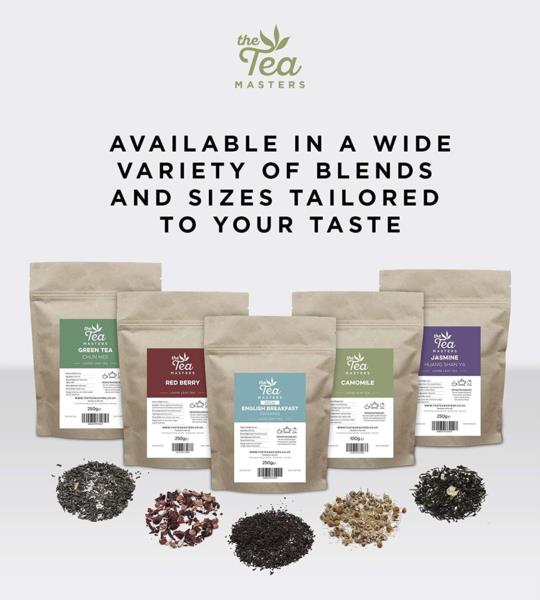 1 x 100 Rwanda Prism Teabags
Introducing our new compostable silk prism teabags – each carefully packed in the UK and filled with our loose-leaf tea leaves.
The Traditional Tea English Breakfast Blend - Whether you're looking for a hearty breakfast tea or an invigorating biscuit tea for teatime, our Rwandan English Breakfast tea bags are the perfect fit.
100% Pure Tea Leaves in Compostable Prism Tea Bags - Our tea leaves are carefully selected and dried, and our tea bags are 100% plastic-free, which makes them eco-friendly and compostable.
A Flavour Profile for the Tea Connoisseur - The flavour of this English Breakfast Black Tea is full and dry.
Experience a Genuine Loose Leaf English Breakfast Tea in Silk Prism Teabags- A telltale sign of quality tea is in its appearance. The loose black tea leaves used in this wonderful blend are small and dry.
The Tea Masters Offer a Full Line of Loose Leaf and Bagged Tea - Our teas are also available in different sizes and in Prism Tea Bags.
Click here to read full description >
Description
Delivery Rates
Enhance your morning with a steaming cup of English Breakfast tea, or enjoy your biscuits at teatime with these classic Rwandan tea bags. Tea Masters is an independent, wholesale tea company based in the heart of Worcestershire. We supply restaurants, hotels, bars, and bistros throughout the UK with premium quality tea and coffee beans at competitive wholesale prices. We know that tea preferences differ and our diverse selection reflects that.
Whether you want a loose leaf fruit tea that's rich in citrus or berry flavour, or an earthy strong tea, we'll have a blend perfectly suited for you. By choosing The Tea Masters, you're choosing sustainably grown and ethically produced tea blends. All our silk prism tea bags are plastic-free and completely compostable.
PRODUCT FEATURES:
Country of Origin: Rwanda
Ingredients: Black Tea
Dry Leaf Appearance: Small, black Liquor
Appearance: Reddy brown
Flavour Profile: Full, dry
STORAGE: Sealed, dry, out of direct sunlight, ambient temperature
PREPARATION: Let boiled water cool for 2 minutes, brew tea bag for 3-5 minutes.

OUR PROMISE: We are committed to the quality of our products and offering the best customer service possible. If you have any issues with your order or product please contact us right away so that we can make sure you walk away a happy customer. Ingredients Black Tea
Description

Enhance your morning with a steaming cup of English Breakfast tea, or enjoy your biscuits at teatime with these classic Rwandan tea bags. Tea Masters is an independent, wholesale tea company based in the heart of Worcestershire. We supply restaurants, hotels, bars, and bistros throughout the UK with premium quality tea and coffee beans at competitive wholesale prices. We know that tea preferences differ and our diverse selection reflects that.

Whether you want a loose leaf fruit tea that's rich in citrus or berry flavour, or an earthy strong tea, we'll have a blend perfectly suited for you. By choosing The Tea Masters, you're choosing sustainably grown and ethically produced tea blends. All our silk prism tea bags are plastic-free and completely compostable.

PRODUCT FEATURES:
Country of Origin: Rwanda
Ingredients: Black Tea
Dry Leaf Appearance: Small, black Liquor
Appearance: Reddy brown
Flavour Profile: Full, dry
STORAGE: Sealed, dry, out of direct sunlight, ambient temperature
PREPARATION: Let boiled water cool for 2 minutes, brew tea bag for 3-5 minutes.

OUR PROMISE: We are committed to the quality of our products and offering the best customer service possible. If you have any issues with your order or product please contact us right away so that we can make sure you walk away a happy customer. Ingredients Black Tea

Delivery Rates

Delivery Service

Minimum Spend £12.50

Royal Mail Tracked - Standard

Free

Courier - Next Working Day

£4.99

Courier - Next Working Day Before Midday

£12.60

Courier - Channel Islands (2-4 Day)

£23.94

Courier - Northern Ireland (2-3 Days)

£23.94

Courier - Scotland/Highlands (2-3 Days)

£23.94