La Spaziale S2 Spazio - 2 Group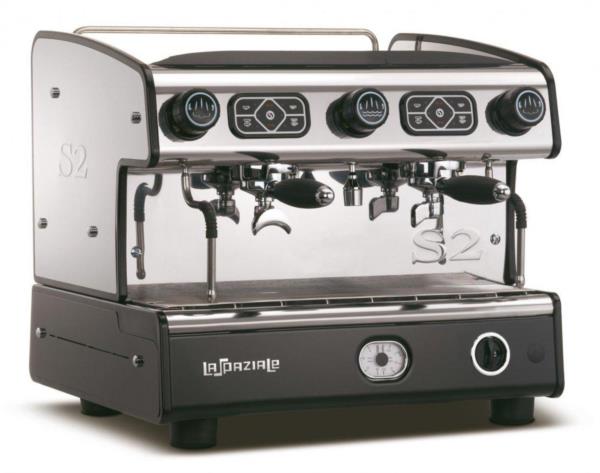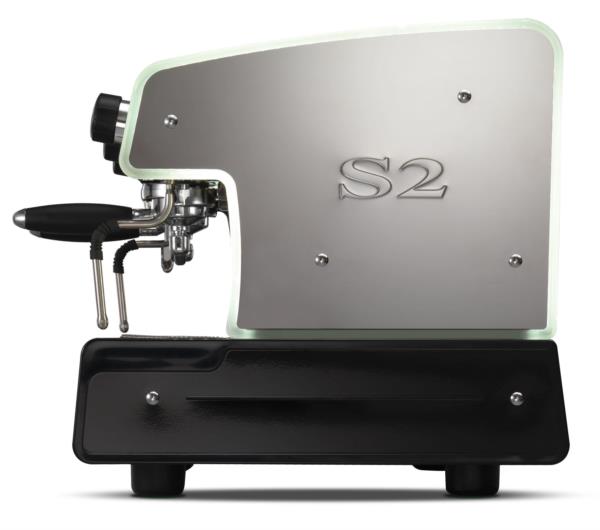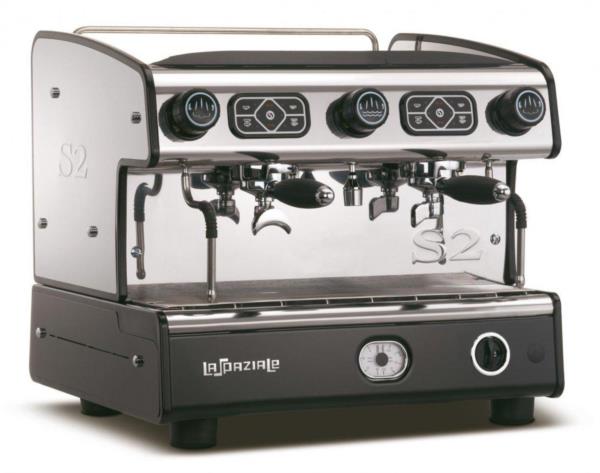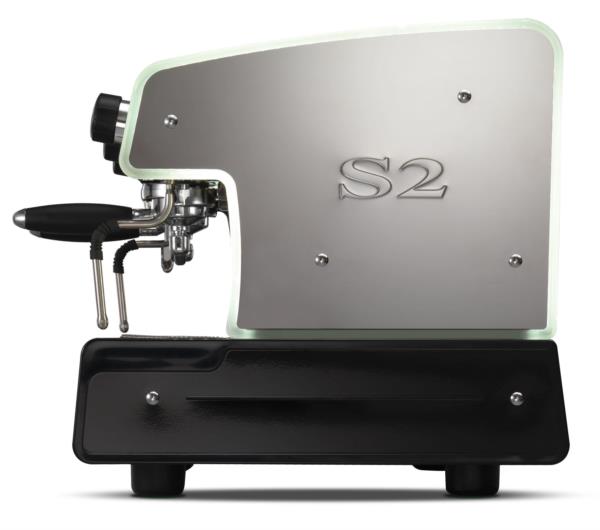 Electronic coffee machine with automatic dose setting
Also available in 1 and 3 groups
Electronic coffee machine with automatic dose setting
Also available in 1 and 3 groups or the 2 group SPAZIO
Built-in pump
Electric heating system
10L boiler
Pressure gauge for boiler
Click here to read full description >
La Spaziale S2 EK - 2 Group Spazio
Electronic coffee machine with automatic dose setting
Also available in 1 and 3 groups or the 2 group SPAZIO
Built-in pump
Electric heating system
10L boiler
Pressure gauge for boiler
Pump pressure control
1 hot water outlet
2 steam wands
Boiler heating element safety thermostat
Automatic boiler refill
Control of malfunction alarms
Stainless steel body
Options: Side panel lit by LED strips (only £225 extra)
Upgraded boiler heating element
Gas heating system
Electric cup warmer
Dimensions: L - 700mm H - 520mm D - 530mm
Why we like La Spaziale… At Coffee Masters, our top priority is ensuring our customers get excellent value for money.
As such, we are really pleased to be recommending La Spaziale's range of Espresso coffee machines as these compete with the very best on both looks and performance.
Whilst there are definitely cheaper machines on the market, as with all things in life 'you get what you pay for' – in fact, if we were to compare coffee machines to cars, we think that La Spaziale would be the equivalent to an Audi or BMW.
Here are some of the reasons why we choose to promote La Spaziale as our preferred brand; All La Spaziale Espresso machines are built with the new, heat exchange system between coffee delivery group and boiler, with steam circulation instead of water (see video below).
This up-to-date technology means less downtime for your business and ultimately better profits! We know many independent service engineers and they all approve of La Spaziale machines due to their innovative design that allows easy access to all internal parts from the front of the machine.
If you've ever tried serving your customers with the annual coffee machine service happening in the background, you'll really appreciate this feature! La Spaziale really has thought of everything and have even produced a narrow 53mm group head basket producing an even better coffee extraction, bringing you a perfect coffee every time.
Most espresso machines work with a wider 57/58mm basket. Their machines look absolutely stunning and if you've spent a lot of money making your venue look special you don't want a cheap-looking coffee machine!
There are lots of optional extras too if you really want to "bling" the look even further! All machines can come with either 3-phase, 20amp (single-phase) or 13amp electricity to suit your requirements.
The S5, S9 & S40 models all come with a steam lever, which makes the milk texturising process so much easier than the more traditionally-used knob.
We've seen new baristas having all manner of problems using a knob to control the steam wand.
There's no use crying over spilt milk but it's better to prevent it in the first place!
They don't come with the hefty price tag you'd expect - please always contact us for pricing and the best deal possible. Lease from £17.14 per week
Description

La Spaziale S2 EK - 2 Group Spazio

Electronic coffee machine with automatic dose setting

Also available in 1 and 3 groups or the 2 group SPAZIO

Built-in pump
Electric heating system
10L boiler
Pressure gauge for boiler
Pump pressure control
1 hot water outlet
2 steam wands
Boiler heating element safety thermostat
Automatic boiler refill
Control of malfunction alarms
Stainless steel body
Options: Side panel lit by LED strips (only £225 extra)
Upgraded boiler heating element
Gas heating system
Electric cup warmer
Dimensions: L - 700mm H - 520mm D - 530mm

Why we like La Spaziale… At Coffee Masters, our top priority is ensuring our customers get excellent value for money.

As such, we are really pleased to be recommending La Spaziale's range of Espresso coffee machines as these compete with the very best on both looks and performance.

Whilst there are definitely cheaper machines on the market, as with all things in life 'you get what you pay for' – in fact, if we were to compare coffee machines to cars, we think that La Spaziale would be the equivalent to an Audi or BMW.

Here are some of the reasons why we choose to promote La Spaziale as our preferred brand; All La Spaziale Espresso machines are built with the new, heat exchange system between coffee delivery group and boiler, with steam circulation instead of water (see video below).

This up-to-date technology means less downtime for your business and ultimately better profits! We know many independent service engineers and they all approve of La Spaziale machines due to their innovative design that allows easy access to all internal parts from the front of the machine.

If you've ever tried serving your customers with the annual coffee machine service happening in the background, you'll really appreciate this feature! La Spaziale really has thought of everything and have even produced a narrow 53mm group head basket producing an even better coffee extraction, bringing you a perfect coffee every time.

Most espresso machines work with a wider 57/58mm basket. Their machines look absolutely stunning and if you've spent a lot of money making your venue look special you don't want a cheap-looking coffee machine!

There are lots of optional extras too if you really want to "bling" the look even further! All machines can come with either 3-phase, 20amp (single-phase) or 13amp electricity to suit your requirements.

The S5, S9 & S40 models all come with a steam lever, which makes the milk texturising process so much easier than the more traditionally-used knob.

We've seen new baristas having all manner of problems using a knob to control the steam wand.

There's no use crying over spilt milk but it's better to prevent it in the first place!

They don't come with the hefty price tag you'd expect - please always contact us for pricing and the best deal possible. Lease from £17.14 per week