Conti CC102C Coffee Machine - Tall Cup - Compact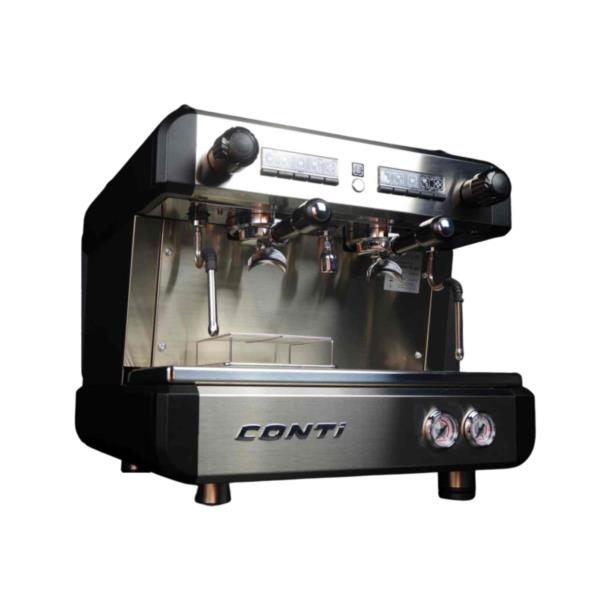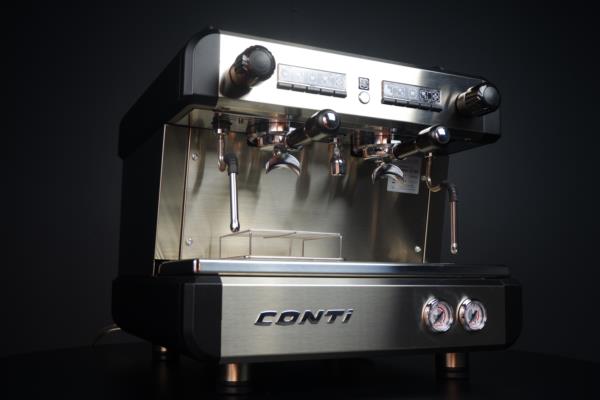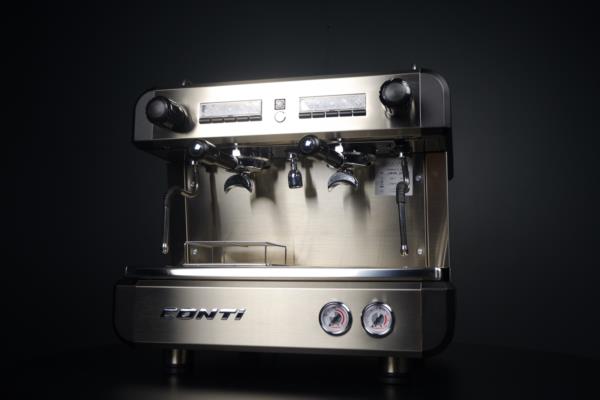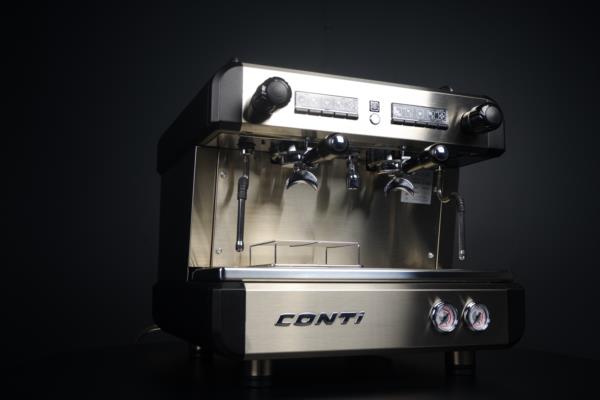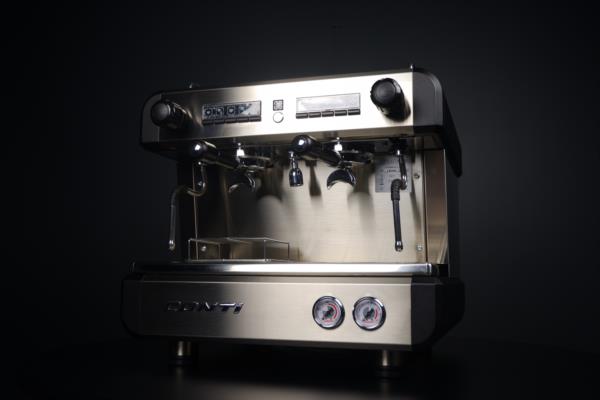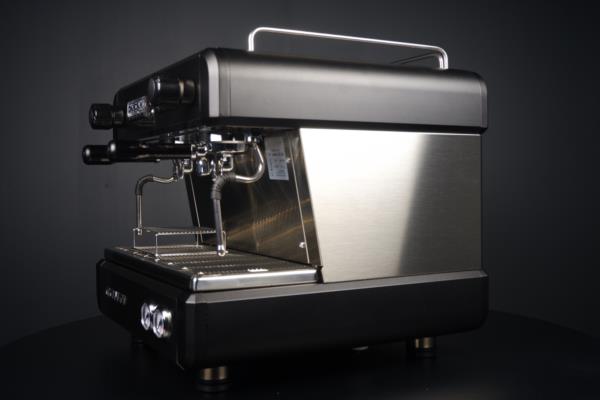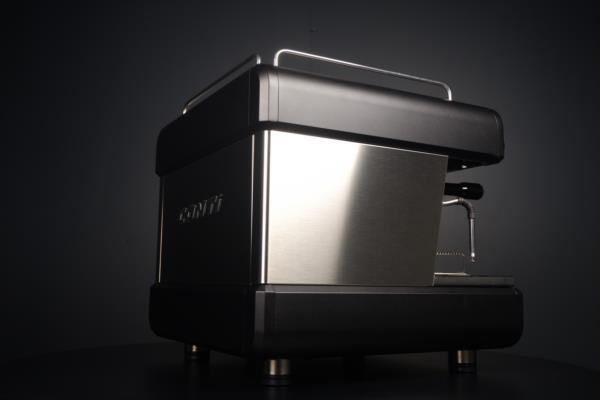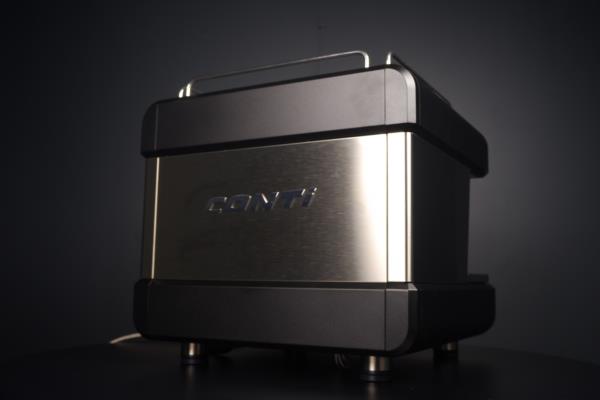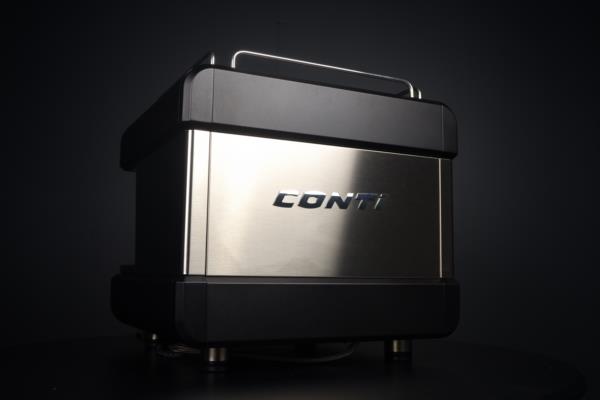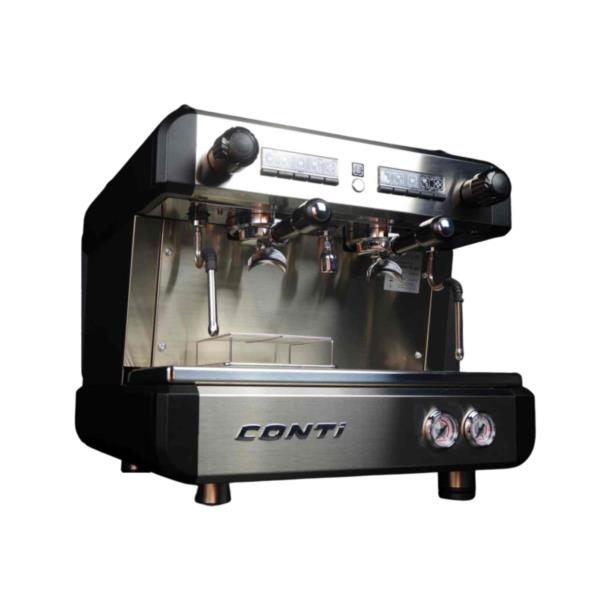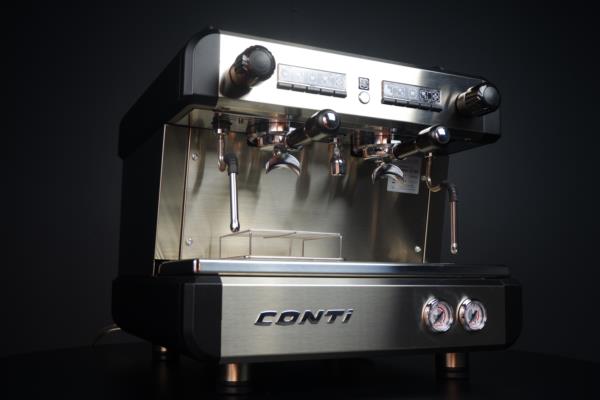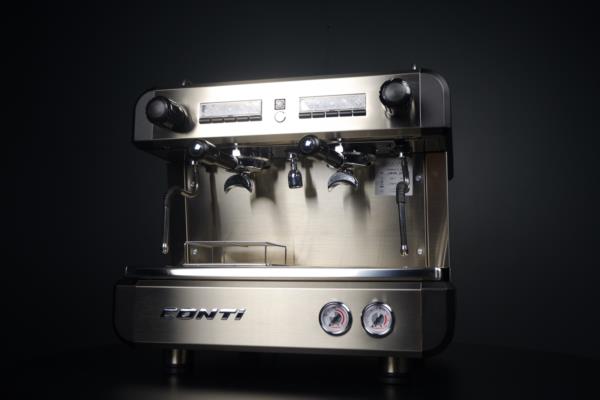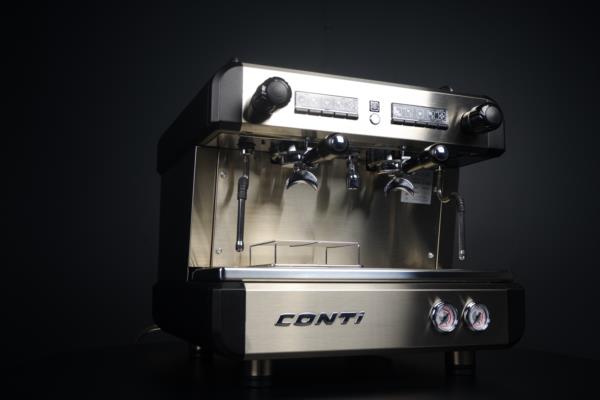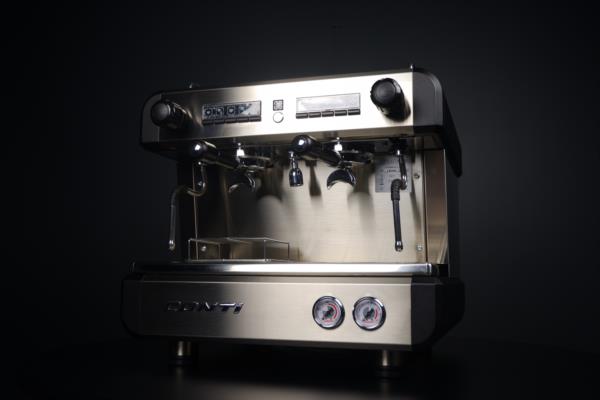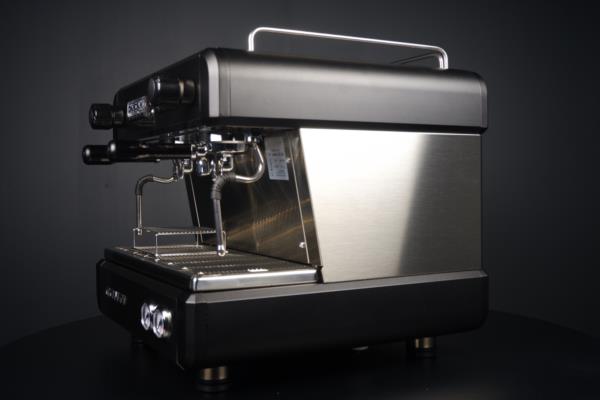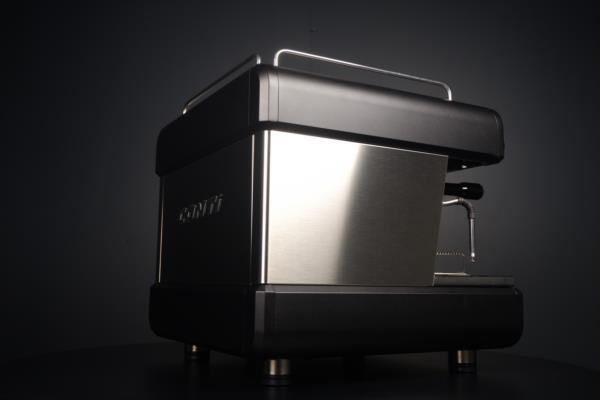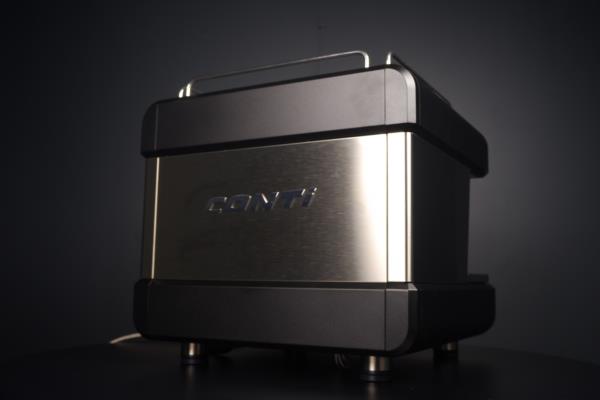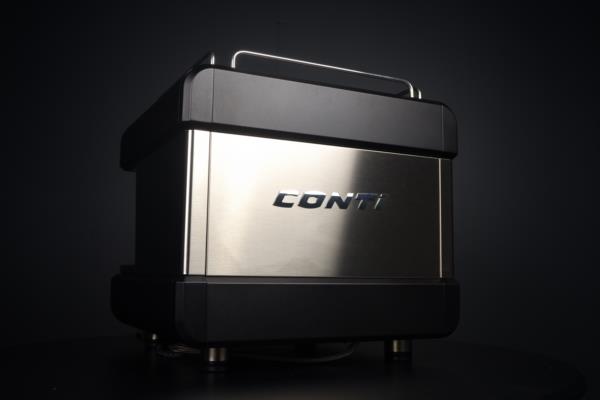 Classic, Striking & Versatile
Features that make this machine stand out from the crowd
Display Option - Diagnostics and real-time info, such as service reminders and boiler temperatures.
Eco Mode - Reduce your power consumption by up to 40% overnight or when closed by using Eco mode.
Auto Cleaning - Never use a dirty machine again; simple to use and keeps your machine clean at all times.
Compact Model - Designed to fit into tight spaces while still delivering a powerful performance punch.
Click here to read full description >
Description
Technical Info
Downloads (1)
Conti Coffee Machine CC102
The CC100 range is a benchmark all-rounder, with a classical somewhat retro design, this machine finds itself at home in any environment.

Simplicity, elegance, and purity best describe the popular CC100.
The exceptionally versatile range includes a 1, 2 and 3 group machine, so it really is a machine for everyone.

With striking aesthetics, which include satin stainless-steel panels and vivid colour accents, this machine harmonizes with any environment.
It is also packed with the latest technology ensuring it punches well above its weight and consistently surpasses expectations of espresso extraction and build quality.
Adjustable Temperature Using P.I.D.
Control espresso extraction temperature and perfectly match the machine to bean, to encourage consistency and give results, shot after shot.
Tall Cup
No matter which configuration you choose, the CC100 is available in Tall Cup format at no additional cost, making takeaway service simple and efficient.

Pre-Infusion
Pre-wet the coffee bed, helping with more even espresso extraction and greater flavour.
Total Power

2600 (W)

Steam Boiler Element

2400 (W)

Size

524mm Width x 508mm Height x 512mm Depth

Boiler capacity

7 Litre

Weight

51kg

Voltage

230 (V)
Description

Conti Coffee Machine CC102

The CC100 range is a benchmark all-rounder, with a classical somewhat retro design, this machine finds itself at home in any environment.


Simplicity, elegance, and purity best describe the popular CC100.
The exceptionally versatile range includes a 1, 2 and 3 group machine, so it really is a machine for everyone.


With striking aesthetics, which include satin stainless-steel panels and vivid colour accents, this machine harmonizes with any environment.
It is also packed with the latest technology ensuring it punches well above its weight and consistently surpasses expectations of espresso extraction and build quality.

Adjustable Temperature Using P.I.D.
Control espresso extraction temperature and perfectly match the machine to bean, to encourage consistency and give results, shot after shot.

Tall Cup
No matter which configuration you choose, the CC100 is available in Tall Cup format at no additional cost, making takeaway service simple and efficient.


Pre-Infusion
Pre-wet the coffee bed, helping with more even espresso extraction and greater flavour.

Technical Info

Total Power

2600 (W)

Steam Boiler Element

2400 (W)

Size

524mm Width x 508mm Height x 512mm Depth

Boiler capacity

7 Litre

Weight

51kg

Voltage

230 (V)

Downloads (1)