Birchall Enveloped Tea Bags - Lemongrass & Ginger - 1 x 25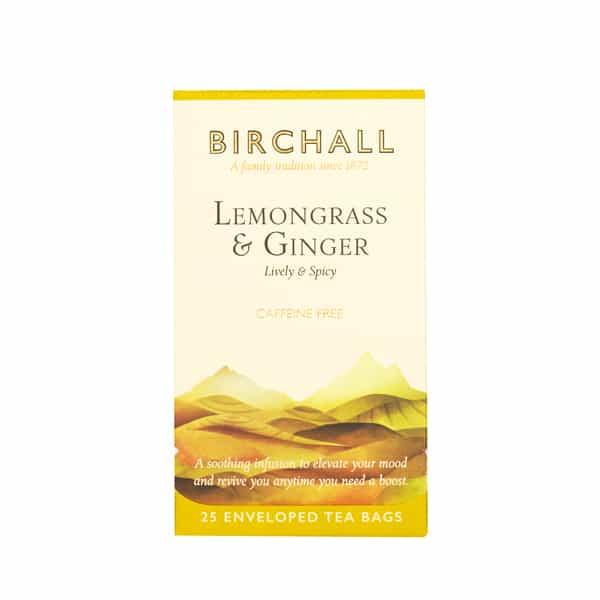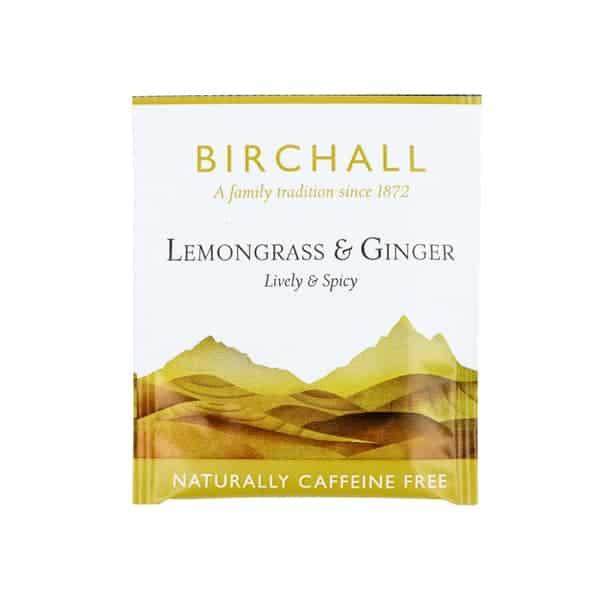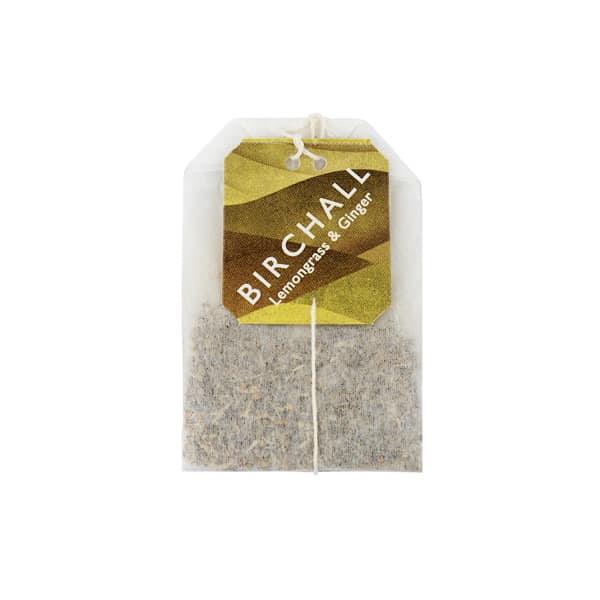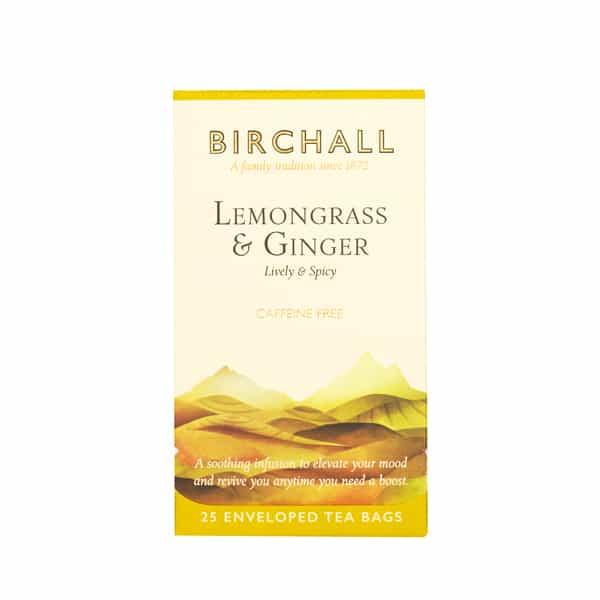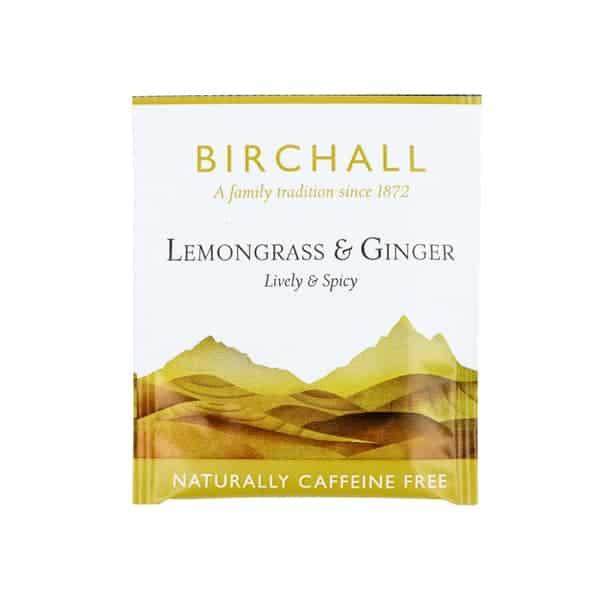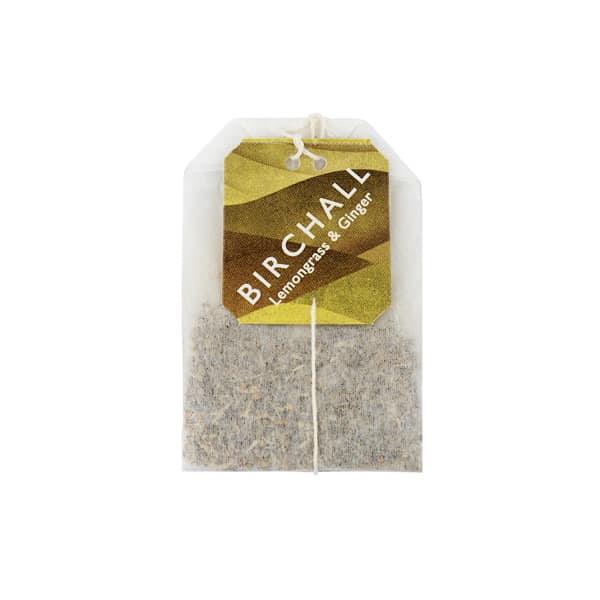 1 x 25
Lively, spicy and naturally caffeine free.
This infusion includes: Lemongrass, Ginger Root, Liquorice Root, Turmeric, Natural Flavouring, Lemon Peel
25 Enveloped Tea Bags
Naturally caffeine free.
Click here to read full description >
Description
Delivery Rates
These Lemongrass & Ginger Enveloped Tea Bags make for a warming herbal tea made with pure lemongrass and spicy ginger pieces.
The renowned digestive benefits of ginger root and the soothing properties of lemongrass combine perfectly in this delightful infusion to elevate your mood and revive you anytime you need a boost.
Recommended Brew Time: 3 minutes
Recommended Brew Temperature: 100°
Storage Advice: Store in a cool, dry place away from strong aromas
Description

These Lemongrass & Ginger Enveloped Tea Bags make for a warming herbal tea made with pure lemongrass and spicy ginger pieces.

The renowned digestive benefits of ginger root and the soothing properties of lemongrass combine perfectly in this delightful infusion to elevate your mood and revive you anytime you need a boost.

Recommended Brew Time: 3 minutes

Recommended Brew Temperature: 100°

Storage Advice: Store in a cool, dry place away from strong aromas

Delivery Rates

Delivery Service

Minimum Spend £12.50

Royal Mail Tracked - Standard

Free

Courier - Next Working Day

£4.99

Courier - Next Working Day Before Midday

£12.60

Courier - Channel Islands (2-4 Day)

£23.94

Courier - Northern Ireland (2-3 Days)

£23.94

Courier - Scotland/Highlands (2-3 Days)

£23.94