Anfim Pratica Professional Grinder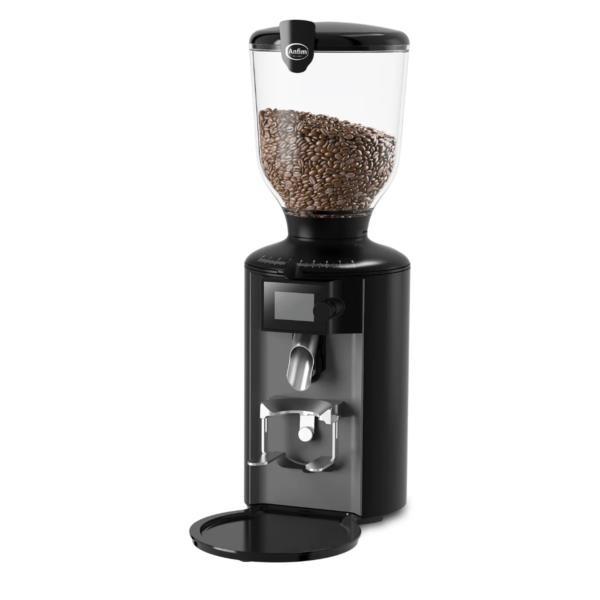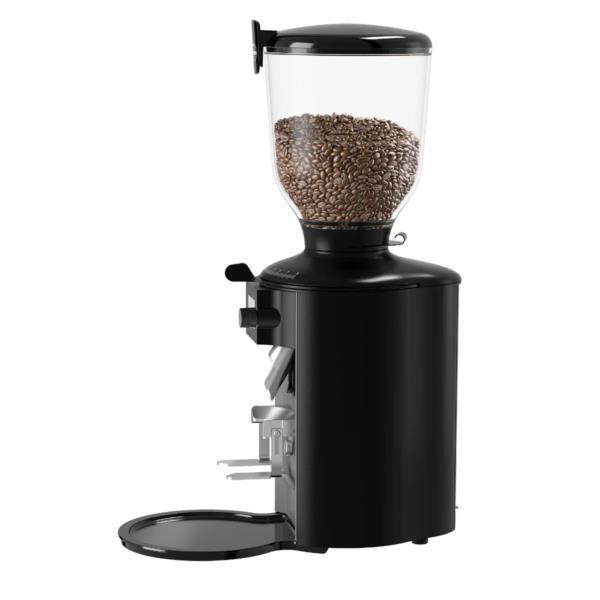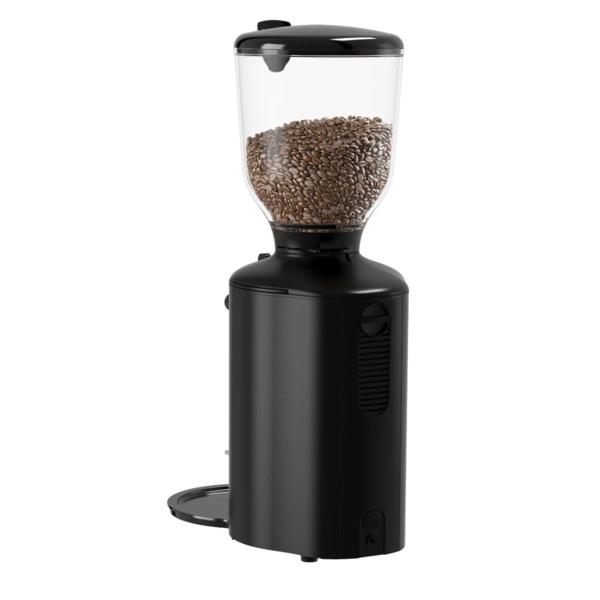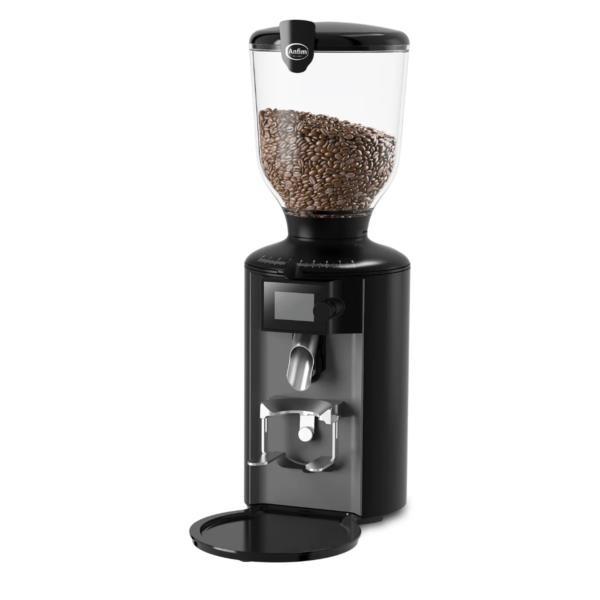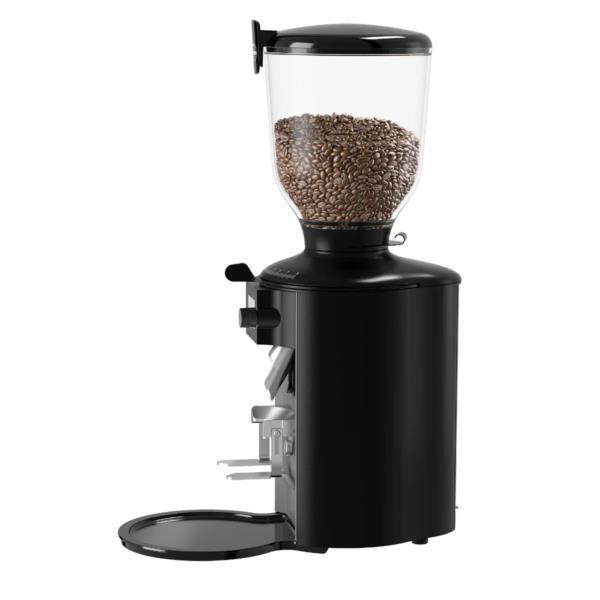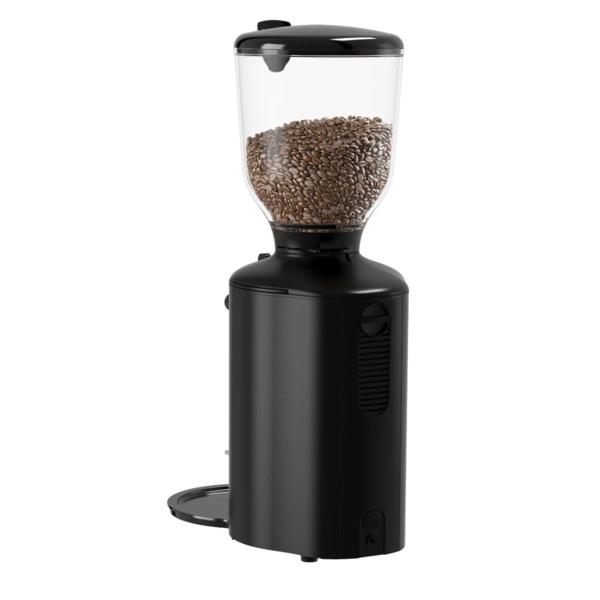 Anfim Pratica Professional Grinder
On demand coffee grinder
Traditional Italian design, consistent grinding quality on-demand.
Very fast grind time
Great distribution
Adjustable chute
Easy to adjust grind setting
Easy to adjust grind time
Very easy to clean
Click here to read full description >
Description

Additional Information

Technical Info
Anfim's PRATICA combines traditional Italian design with fresh on demand grinding. It features hands-free operation through start-stop-automation and is equipped with a user-friendly interface that provides presets for individually programmable recipes. With its re-designed grinding discs geometry, durable built-quality and the new smooth stepless grind adjustment, the PRATICA is a top choice for demanding professional baristas.
Shot time: The average shot time of a double shot is around 4 secs.
Grind adjustment: It's a very easy grinder to adjust and use. It has a worm drive for grind adjustment which is very easy to turn and handles very fine changes easily. This mechanism has a lock function on the rear of the grinder, to stop any unplanned changes occurring.
Programming: For controlling shot times, it has one main screen and control dial. You can create & save two separate settings for whatever dose you choose (single, double, 7g, 14g, 17g etc), then it has a manual grind option that allows you too add grind based on when the portafilter is active under the chute / triggering the grind button.
Portafilter support: You can alter the settings of where the portafilter support outlet sits based on what brand or design of portafilter you are using (La Marzocco, Rocket, Bottomless etc).
Cleaning: The E65s is very easy to clean. This is a key factor for us, as grinders that are hard to clean take too much time, and can result in issues if not done correctly and regularly enough.
Reputation: Anfim grinders are famed for their consistent grind quality, distribution and lack of clumping. The Pratica is in the top end of the Anfim line-up, and scores extremely well in all aspects of the process. This model is ideal for medium-high volume environments, where on demand and pre-programmed dosing are important factors.
Voltage / Frequency / Phase:
100 / 50 / 1
100 / 60 / 1
110 - 127 / 60 / 1
220 - 240 / 50 / 1
220 - 240 / 60 / 1
Max. nominal power:
220 - 240 V drive: 440 W
100 V drive: 510 W
110 - 127 V drive: 580 W
LISTINGS / CERTIFICATIONS:
CE, (CB), ETL Safety, ETL Sanitation, Conforms to:
EC/EN 60335-1 except IPX1
IEC/EN 60335-2-64 except IPX1
Certified to:
Standard ANSI/UL 763 - CSA C22.2 No. 195
NSF / ANSI 8
Burr diameter

65mm

Burr material

Hardened steel

RPM

1400 rpm (50 Hz); 1700 rpm (60 Hz)

Grinding capacity

4-5 g/s @ 250 µm (50 Hz); 5-6 g/s @ 250 µm (60 Hz)

Bean hopper capacity

1.2 kg

Dimensions (W x H x D)

195 × 578 × 387 mm

Net weight

11.2 kg

Shipping weight

12.7 kg

Colour option

Black/Grey
Description

Anfim's PRATICA combines traditional Italian design with fresh on demand grinding. It features hands-free operation through start-stop-automation and is equipped with a user-friendly interface that provides presets for individually programmable recipes. With its re-designed grinding discs geometry, durable built-quality and the new smooth stepless grind adjustment, the PRATICA is a top choice for demanding professional baristas.

Shot time: The average shot time of a double shot is around 4 secs.

Grind adjustment: It's a very easy grinder to adjust and use. It has a worm drive for grind adjustment which is very easy to turn and handles very fine changes easily. This mechanism has a lock function on the rear of the grinder, to stop any unplanned changes occurring.

Programming: For controlling shot times, it has one main screen and control dial. You can create & save two separate settings for whatever dose you choose (single, double, 7g, 14g, 17g etc), then it has a manual grind option that allows you too add grind based on when the portafilter is active under the chute / triggering the grind button.

Portafilter support: You can alter the settings of where the portafilter support outlet sits based on what brand or design of portafilter you are using (La Marzocco, Rocket, Bottomless etc).

Cleaning: The E65s is very easy to clean. This is a key factor for us, as grinders that are hard to clean take too much time, and can result in issues if not done correctly and regularly enough.

Reputation: Anfim grinders are famed for their consistent grind quality, distribution and lack of clumping. The Pratica is in the top end of the Anfim line-up, and scores extremely well in all aspects of the process. This model is ideal for medium-high volume environments, where on demand and pre-programmed dosing are important factors.

Additional Information

Voltage / Frequency / Phase:

100 / 50 / 1
100 / 60 / 1
110 - 127 / 60 / 1
220 - 240 / 50 / 1
220 - 240 / 60 / 1

Max. nominal power:

220 - 240 V drive: 440 W
100 V drive: 510 W
110 - 127 V drive: 580 W

LISTINGS / CERTIFICATIONS:

CE, (CB), ETL Safety, ETL Sanitation, Conforms to:

EC/EN 60335-1 except IPX1
IEC/EN 60335-2-64 except IPX1

Certified to:

Standard ANSI/UL 763 - CSA C22.2 No. 195
NSF / ANSI 8

Technical Info

Burr diameter

65mm

Burr material

Hardened steel

RPM

1400 rpm (50 Hz); 1700 rpm (60 Hz)

Grinding capacity

4-5 g/s @ 250 µm (50 Hz); 5-6 g/s @ 250 µm (60 Hz)

Bean hopper capacity

1.2 kg

Dimensions (W x H x D)

195 × 578 × 387 mm

Net weight

11.2 kg

Shipping weight

12.7 kg

Colour option

Black/Grey