Kids Shakes Mixer - Black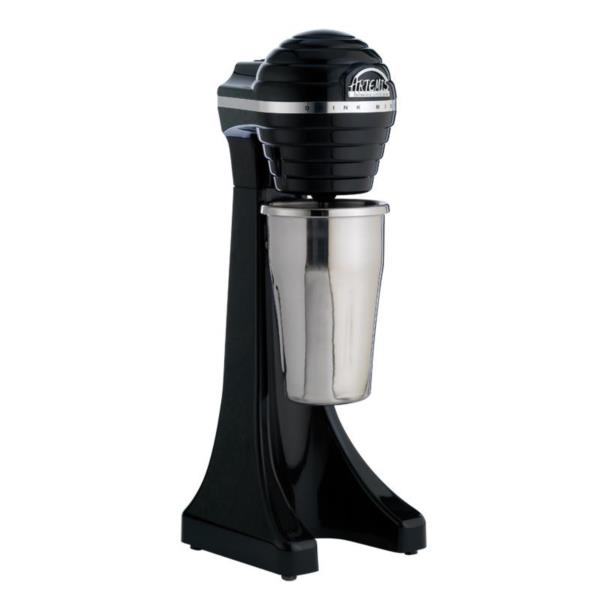 Description
Technical Info
Ideal for mixing Thick shakes, Milkshakes, Smoothies and Frappes.
Regular, Automatic, or Super Automatic 3 options of operation.
The regular, the automatic, and the super automatic model with which you can use glasses of different sizes depending on your needs.
Stainless steel cup 900 ml stainless steel cup, easy to use for coffee, milkshakes, or milk froth.
Agitators With 2 plastic agitators suitable for food, plus a spare one for frappe coffee, milk froth, milkshakes, and smoothies.
Performance: Watt 350 220/230 Volt 50/60 Hz RPM 15000-22000 2 speed waterproof switch
Appearance: Impressive design ABS plastic of high density and endurance Polycarbonic cup prop Stainless steel shaft
Size & Weight: Dimensions H46 x W16.5 x D18 cm Net weight 3.4 kilos
Dimensions

H46 x W16.5 x D18 cm

Net weight

3.4 kg

Watts

350 / 220/230 Volt 50/60 Hz

RPM

15000-22000
Description

Ideal for mixing Thick shakes, Milkshakes, Smoothies and Frappes.

Regular, Automatic, or Super Automatic 3 options of operation.

The regular, the automatic, and the super automatic model with which you can use glasses of different sizes depending on your needs.

Stainless steel cup 900 ml stainless steel cup, easy to use for coffee, milkshakes, or milk froth.

Agitators With 2 plastic agitators suitable for food, plus a spare one for frappe coffee, milk froth, milkshakes, and smoothies.

Performance: Watt 350 220/230 Volt 50/60 Hz RPM 15000-22000 2 speed waterproof switch

Appearance: Impressive design ABS plastic of high density and endurance Polycarbonic cup prop Stainless steel shaft

Size & Weight: Dimensions H46 x W16.5 x D18 cm Net weight 3.4 kilos

Technical Info

Dimensions

H46 x W16.5 x D18 cm

Net weight

3.4 kg

Watts

350 / 220/230 Volt 50/60 Hz

RPM

15000-22000