Coffee Shop Start-Up And Supply Service...
Here at Coffee Masters, we understand just how daunting it can be to set up a coffee shop for the first time. That certainly applies to choosing the right make and model of coffee machine, but also to the coffee beans and ingredients that you will need, how you make the drinks, what you charge for them - the list is endless. This is where we can help with our Start-Up & Supply Service:
Choosing the right machine
If you are looking for a commercial coffee machine, we can help you choose the right equipment, ensuring that you don't pay for anything you don't need or that doesn't meet your demands.
For one thing, we explain things in really simple terms, not trying to bamboozle you with unnecessary jargon. We also never tie you into buying things that you don't need, or that result in you paying too much for your coffee for long periods of time. Everything we do is easy to understand, transparent and flexible.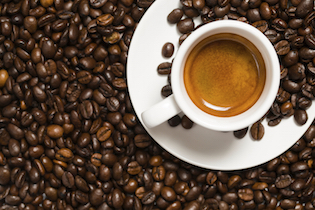 Choosing the right Coffee Blend
At Coffee Masters we are very particular about our coffee blends and our customers are too.
We have developed a number of blends and each one is specifically designed for a particular customer base. We not only take the time to talk through your requirements but you can also come to our Droitwich office and have a sampling session to see which blend is right for you.
Once you have chosen the blend you like we will provide you with lots of info and table talkers to help you promote the coffee to your customers.
Drinks menu planning and costing:
We will also provide you with all the info you need to compile a full drinks menu (hot and cold) and give you any training you need to make these drinks and we'll even suggest the prices you should sell the drinks for and tell you how much profit you will make.
Marketing your coffee shop:
With over 30 years experience in the foodservice industry we have lots of great ideas to help you get your coffee shop busy. We work with lots of start-up businesses and know only too well how quickly your funds disappear in the early days so a lot of our ideas are very economical ways of advertising your business to the types of customer you want to attract. Contact us now to book an appointment and find out more.
Choosing other suppliers:
When you open your first coffee shop you'll probably need other suppliers too such as foodservice suppliers, butchers, service engineers, etc and we will gladly put you in touch with companies we have previously worked with.
Contact Coffee Masters when setting up your coffee shop