Gift Set - Organic & Fairtrade Coffee Beans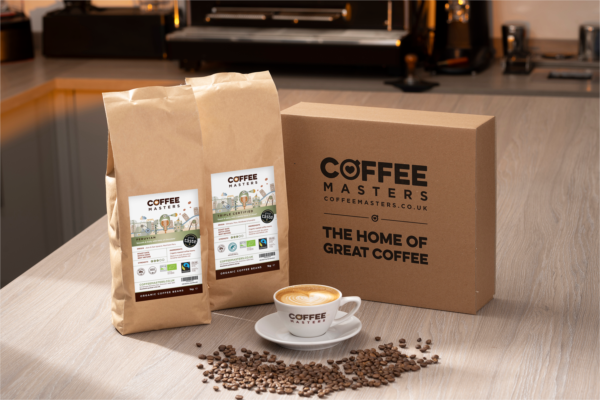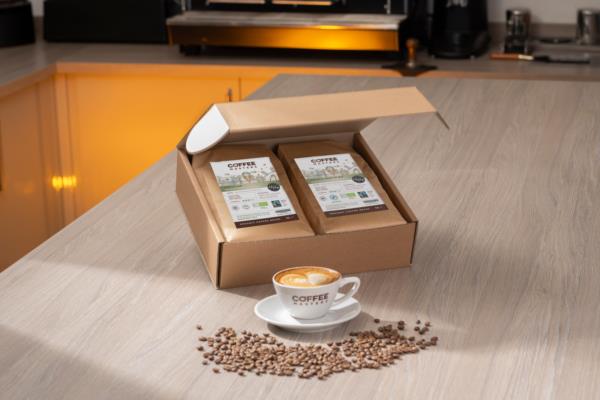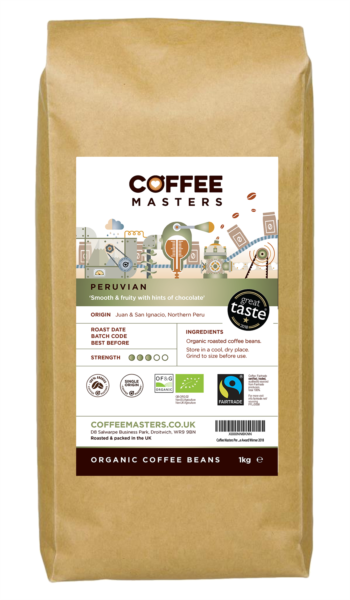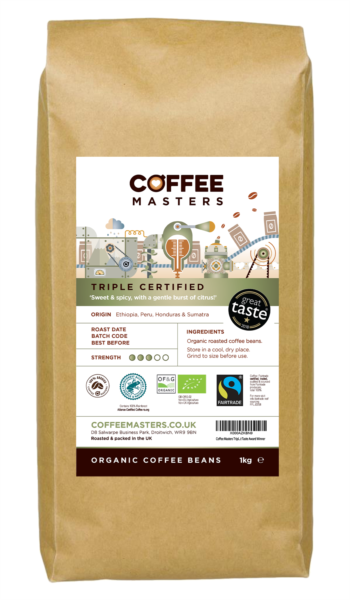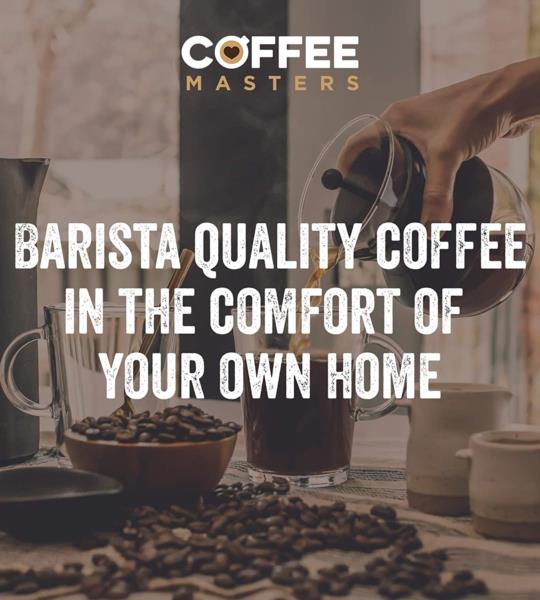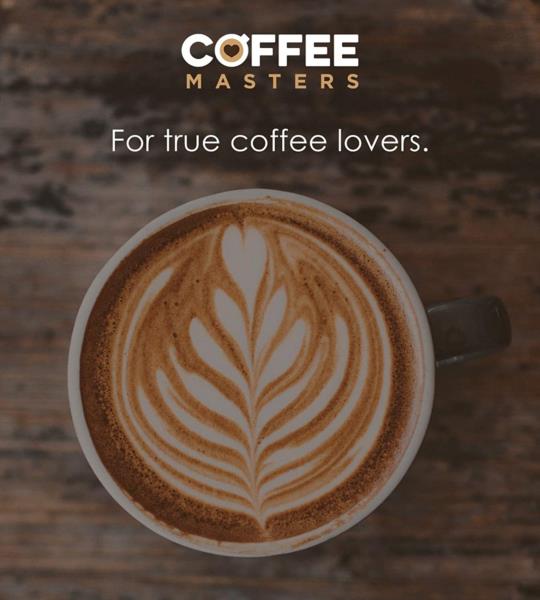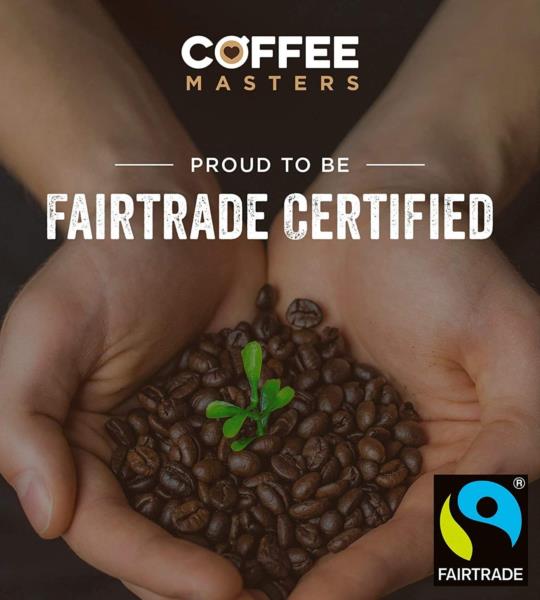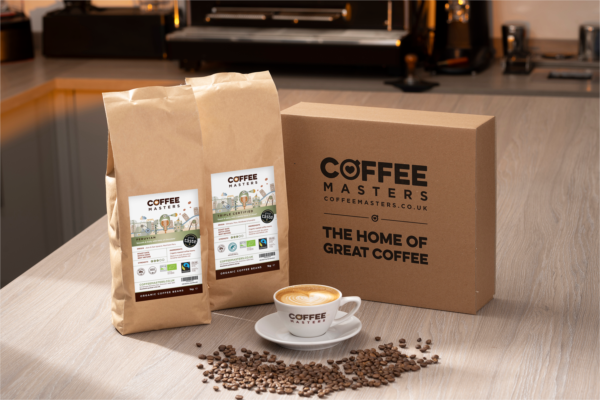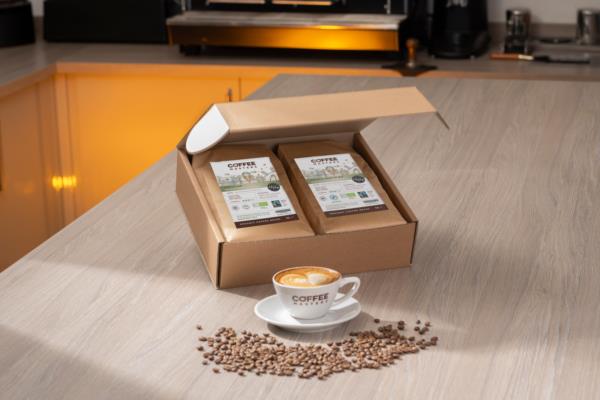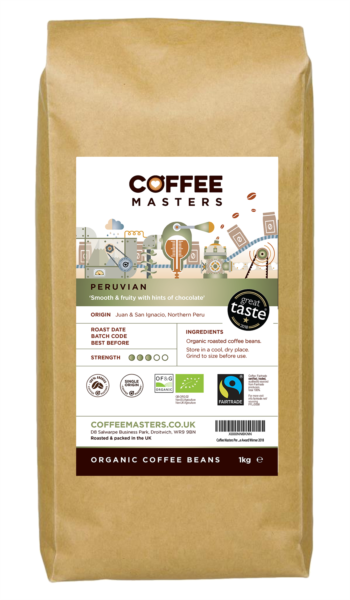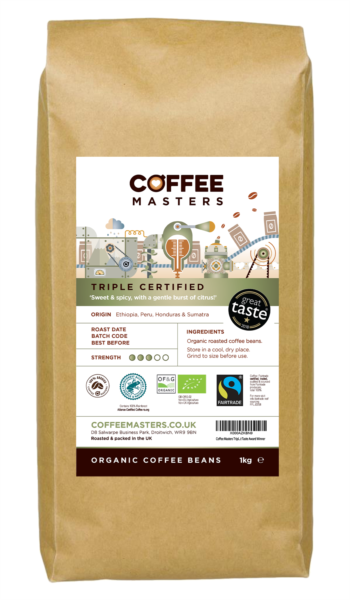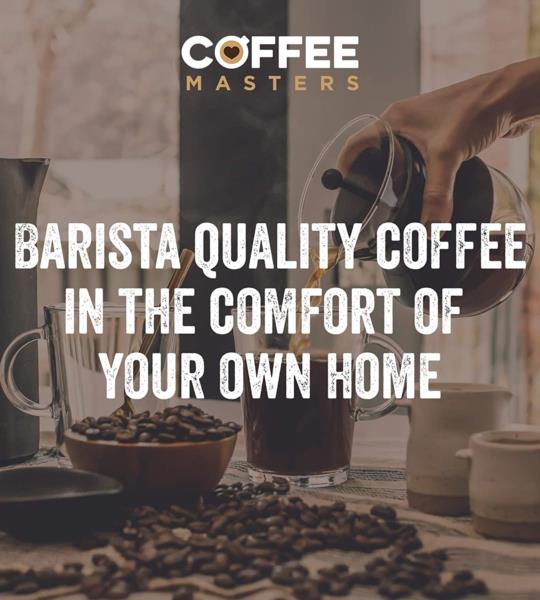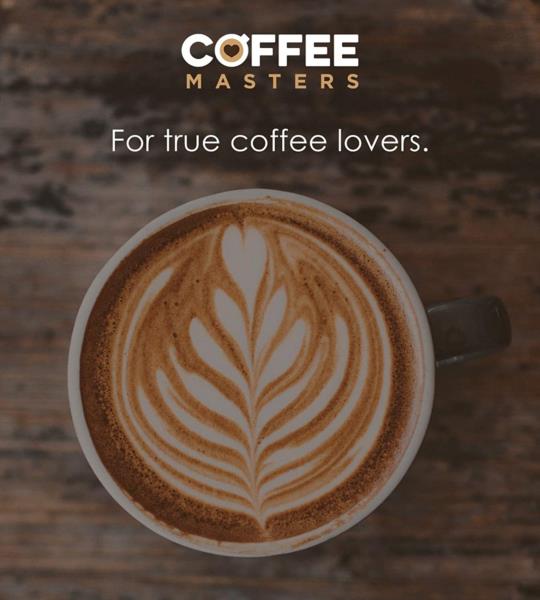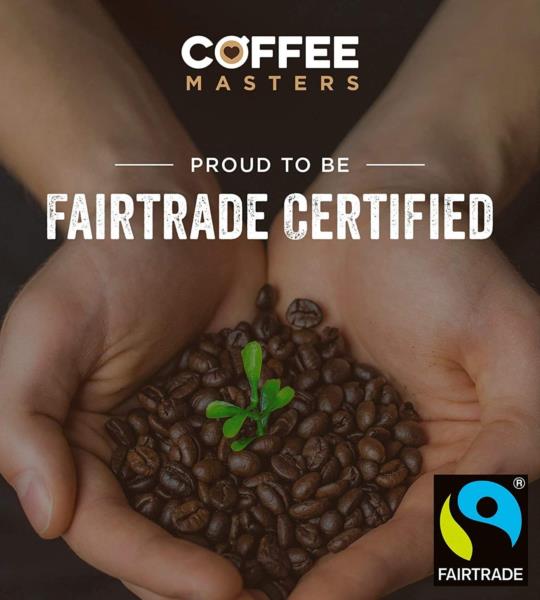 2x1kg
A perfect gift for someone special!
Treat someone special to our Organic & Fairtrade Coffee Gift Set - a perfect treat for coffee lovers!
Delicious 100% Arabica freshly roasted coffee beans.
Made up of two of our best selling Organic coffees and packed inside a Coffee Masters gift box.
Great Taste award winning coffee beans
Strength

Click here to read full description >
Description
Delivery Rates
Coffee included:
1 x 1kg Triple Certified Organic Coffee Beans
1 x 1kg Peruvian Organic Coffee Beans
Triple Certified Espresso Blend
Produced from Fairly traded, Organic, Arabica Beans!
With coffee consumers becoming increasingly concerned about the origin of their coffee, we're proud at Coffee Masters to offer a blend that's Fairtrade, Organic and Rainforest Alliance certified.
This medium roast blend from Honduras, Ethiopia and Sumatra is deserving of its 2018 Great Taste Award. Sweet caramels and chocolate tones with light citrus acidity.
We think this coffee tastes great as an espresso base to a flat white or cappuccino, but it also works well as a black filter coffee.
Peruvian Coffee Beans
A winner of the prestigious great taste award in 2018, this Peruvian single-origin lives up to expectations.
These beans are velvety and well balanced, with gentle and citrus-like acidity. Complemented by a delicate sweetness and smooth, silky body.
The after taste is crisp and clean.
Description

Coffee included:

1 x 1kg Triple Certified Organic Coffee Beans
1 x 1kg Peruvian Organic Coffee Beans

Triple Certified Espresso Blend

Produced from Fairly traded, Organic, Arabica Beans!

With coffee consumers becoming increasingly concerned about the origin of their coffee, we're proud at Coffee Masters to offer a blend that's Fairtrade, Organic and Rainforest Alliance certified.

This medium roast blend from Honduras, Ethiopia and Sumatra is deserving of its 2018 Great Taste Award. Sweet caramels and chocolate tones with light citrus acidity.

We think this coffee tastes great as an espresso base to a flat white or cappuccino, but it also works well as a black filter coffee.

Peruvian Coffee Beans

A winner of the prestigious great taste award in 2018, this Peruvian single-origin lives up to expectations.

These beans are velvety and well balanced, with gentle and citrus-like acidity. Complemented by a delicate sweetness and smooth, silky body.

The after taste is crisp and clean.

Delivery Rates

Delivery Service

Minimum Spend £12.50

Royal Mail Tracked - Standard

Free

Courier - Next Working Day

£4.99

Courier - Next Working Day Before Midday

£12.60

Courier - Channel Islands (2-4 Day)

£23.94

Courier - Northern Ireland (2-3 Days)

£23.94

Courier - Scotland/Highlands (2-3 Days)

£23.94