Gift Set - 100% Arabica Coffee Beans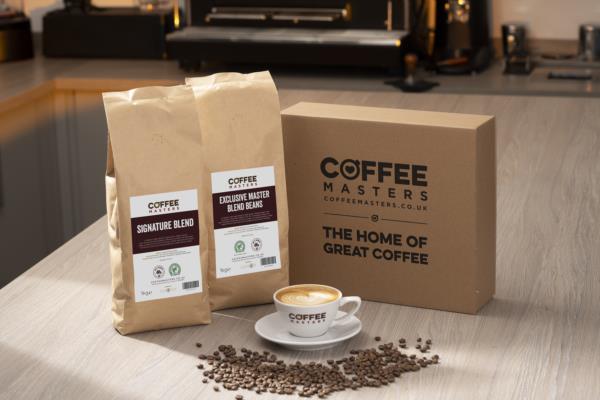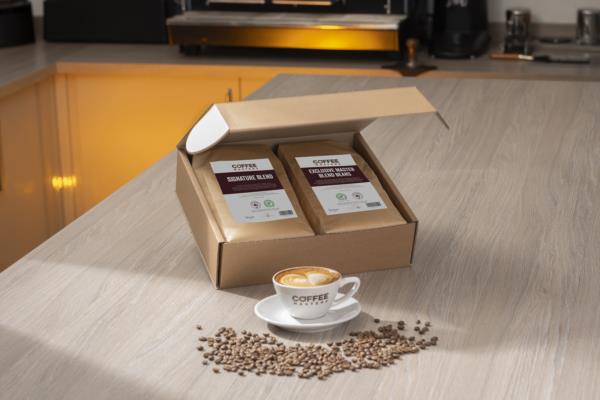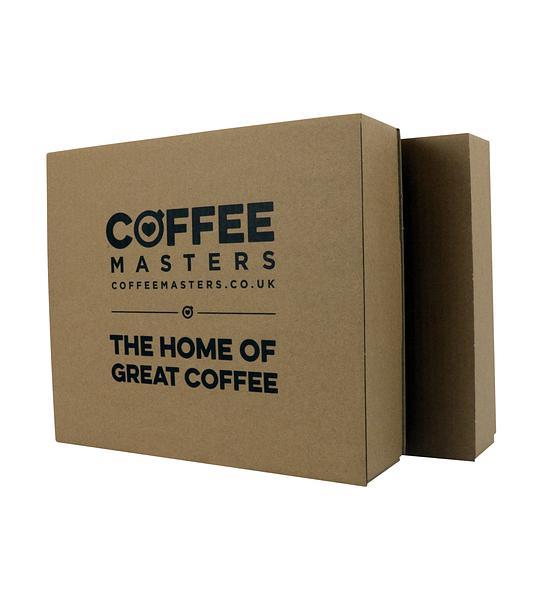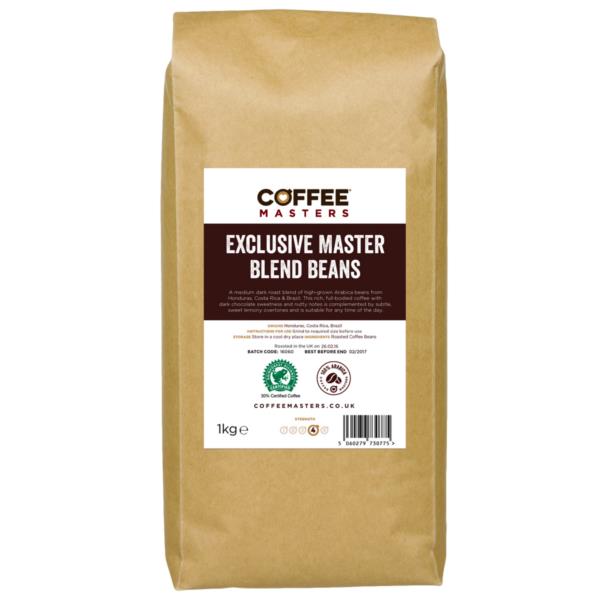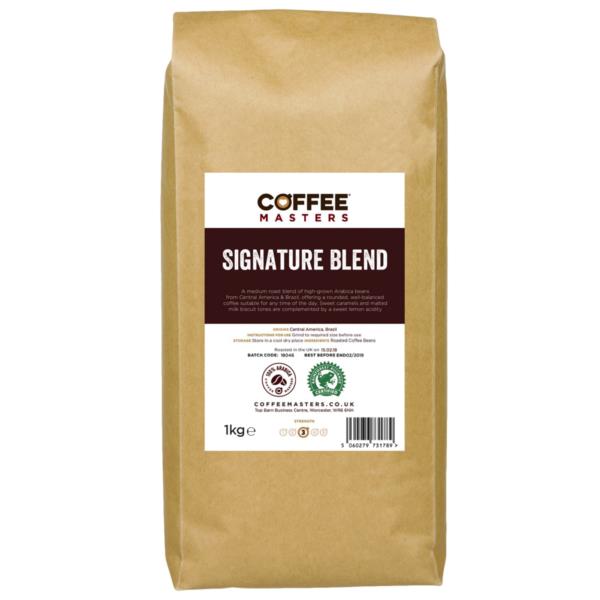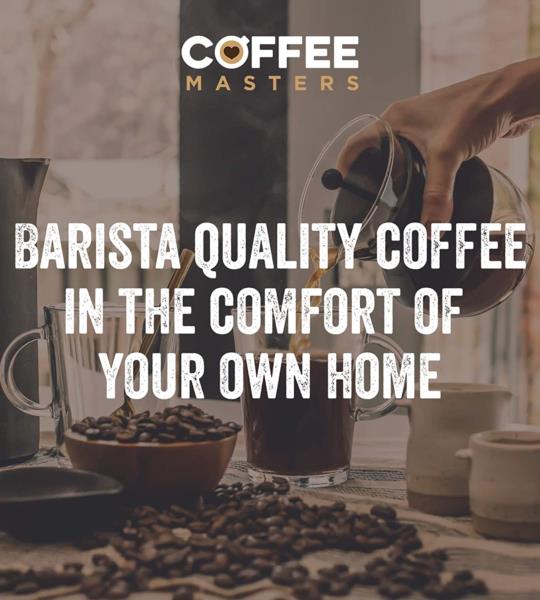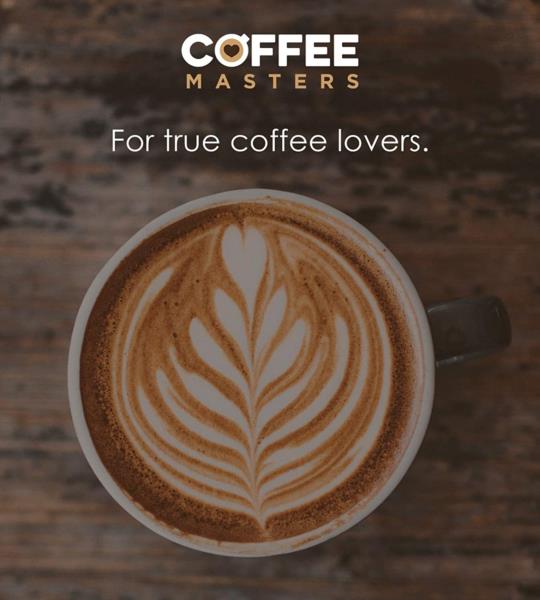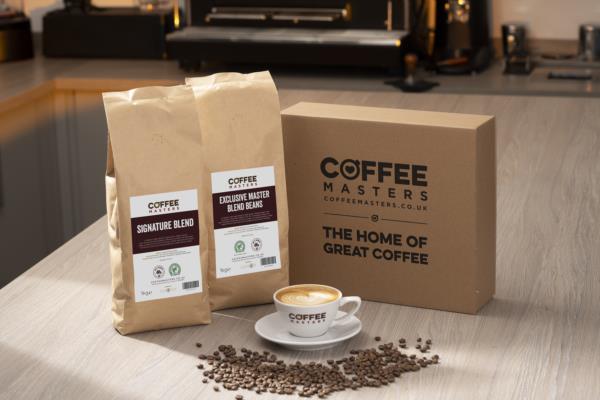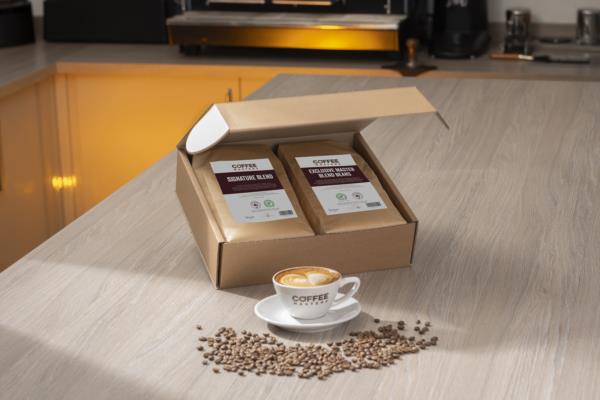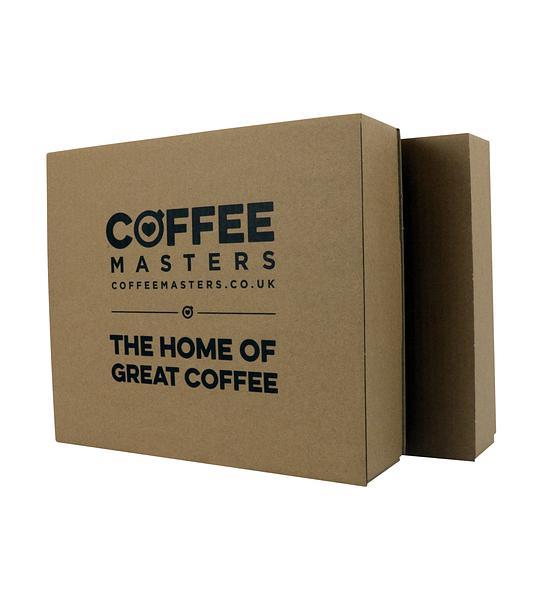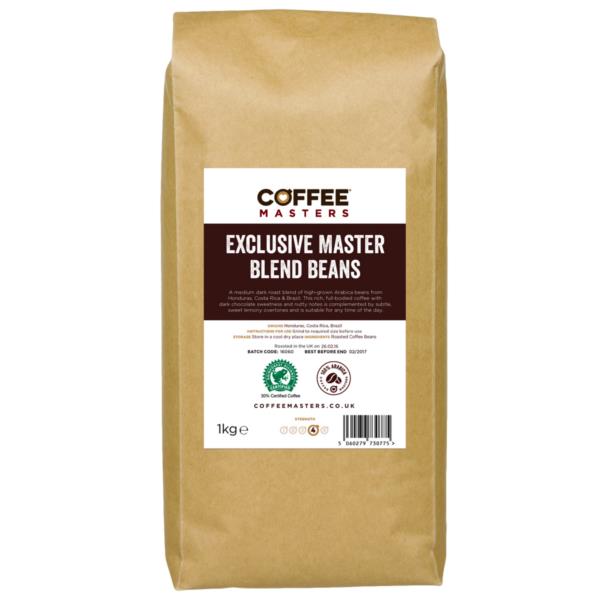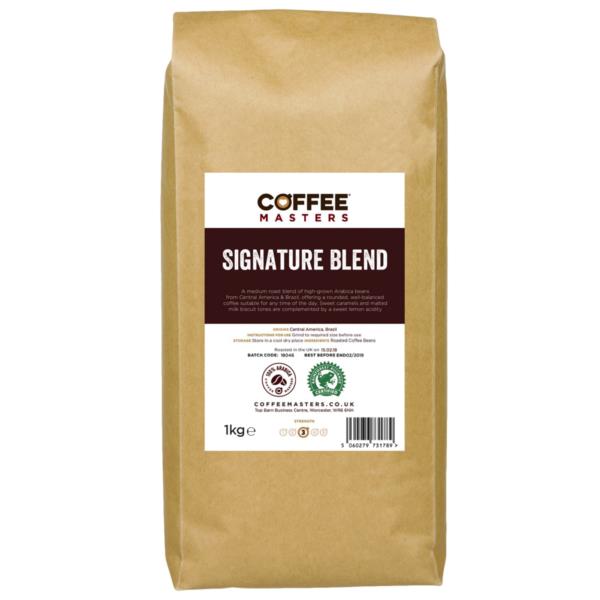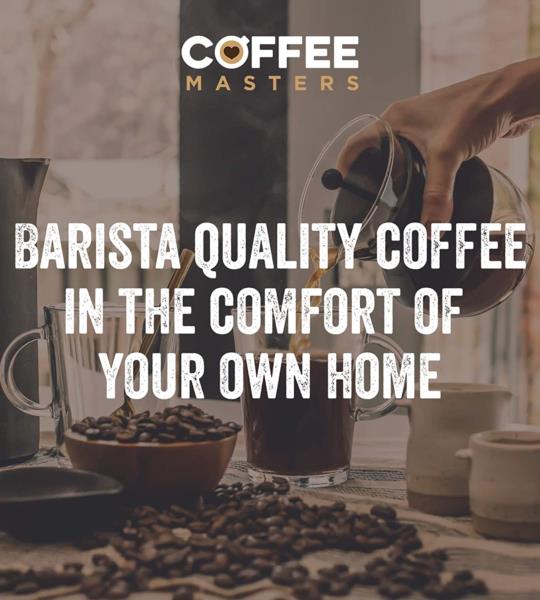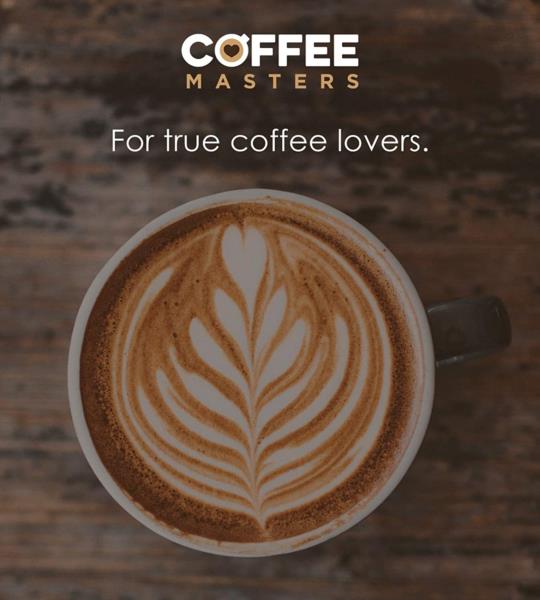 2x1kg
A perfect gift for someone special!
Treat someone special to our 100% Arabica Gift Set - a perfect treat for coffee lovers!
Rainforest Alliance accredited.
Delicious 100% Arabica freshly roasted coffee beans.
Packed inside our Coffee Masters gift box.
Click here to read full description >
Description
Delivery Rates
Coffee included:
1 x 1kg Exclusive Master Blend Coffee Beans
1 x 1kg Signature Blend Coffee Blends
Exclusive Master Blend Coffee Beans
One of our best blends, the Exclusive Master blend has something to offer every coffee aficionado.
This medium dark roast blend of arabica beans from Honduras, Costa Rica and Brazil has a dark chocolate sweetness complemented by nutty notes and subtle acidity.
Perfect for any time of day, we recommend this coffee as an espresso but it also works perfectly as a filter coffee with or without milk.
Signature Blend Coffee Beans
A rounded and well-balanced coffee, our signature blend has something to offer everyone.
This medium roast blend of Arabica beans from Costa Rica and Brazil offers sweet caramel and malted milk biscuit tones with sweet lemon acidity.
We recommend this coffee as the espresso base to a flat white or Americano, but it will work equally well as a filter.
Description

Coffee included:

1 x 1kg Exclusive Master Blend Coffee Beans
1 x 1kg Signature Blend Coffee Blends

Exclusive Master Blend Coffee Beans

One of our best blends, the Exclusive Master blend has something to offer every coffee aficionado.

This medium dark roast blend of arabica beans from Honduras, Costa Rica and Brazil has a dark chocolate sweetness complemented by nutty notes and subtle acidity.

Perfect for any time of day, we recommend this coffee as an espresso but it also works perfectly as a filter coffee with or without milk.

Signature Blend Coffee Beans

A rounded and well-balanced coffee, our signature blend has something to offer everyone.

This medium roast blend of Arabica beans from Costa Rica and Brazil offers sweet caramel and malted milk biscuit tones with sweet lemon acidity.

We recommend this coffee as the espresso base to a flat white or Americano, but it will work equally well as a filter.

Delivery Rates

Delivery Service

Minimum Spend £12.50

Royal Mail Tracked - Standard

Free

Courier - Next Working Day

£4.99

Courier - Next Working Day Before Midday

£12.60

Courier - Channel Islands (2-4 Day)

£23.94

Courier - Northern Ireland (2-3 Days)

£23.94

Courier - Scotland/Highlands (2-3 Days)

£23.94