Indulgence Collection Premium Shake Mix - Chocolate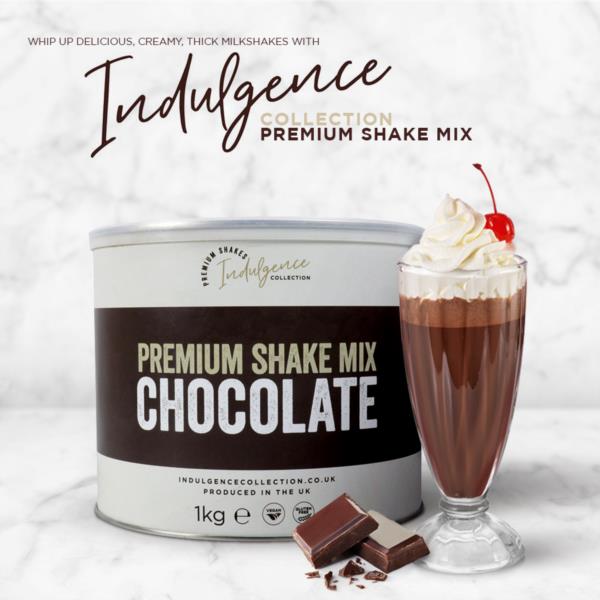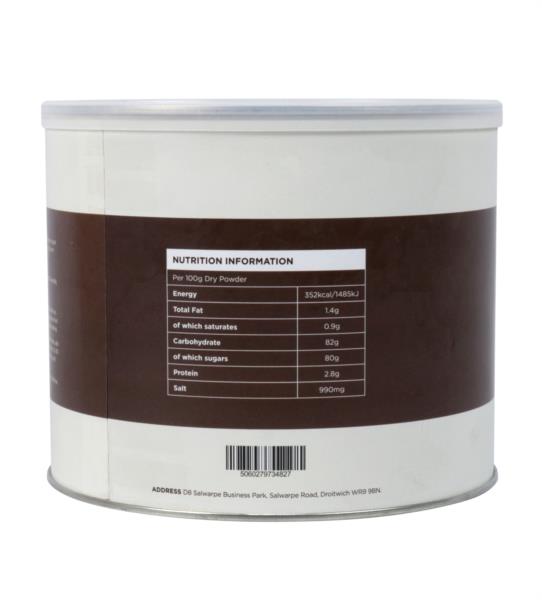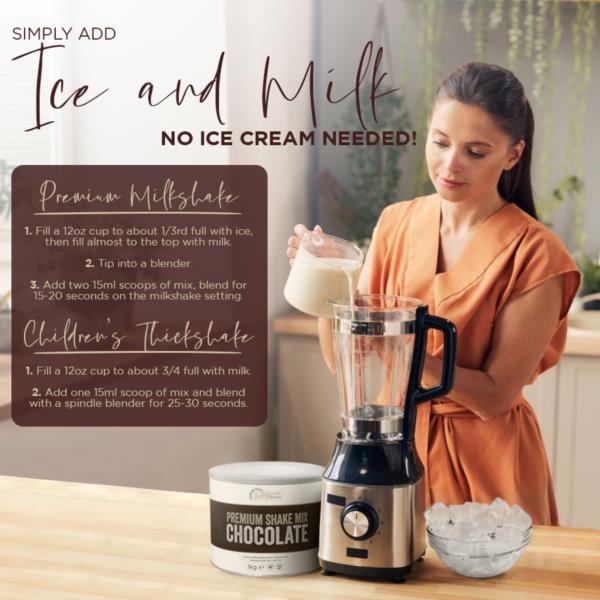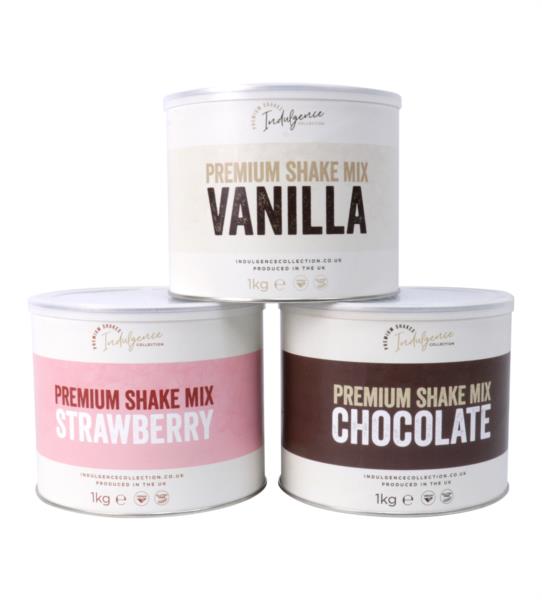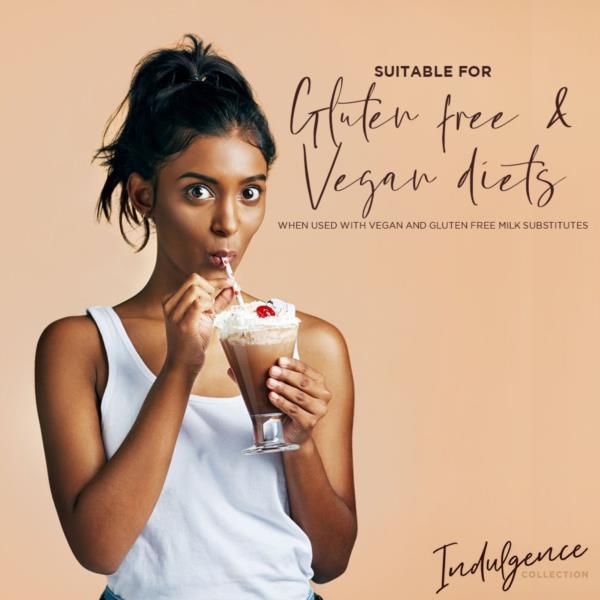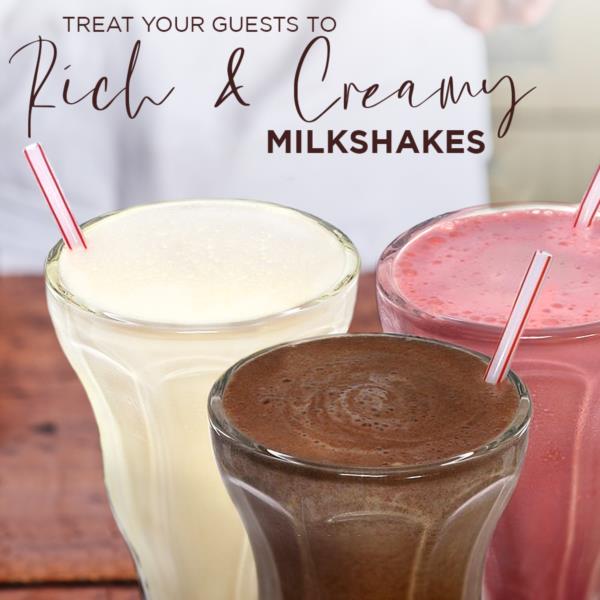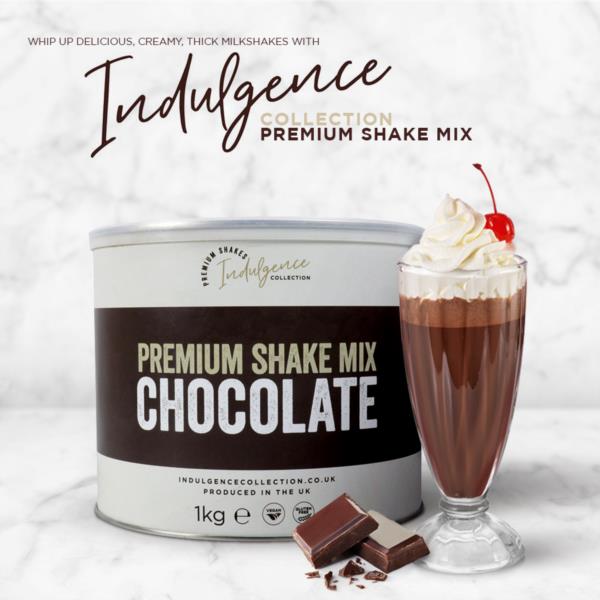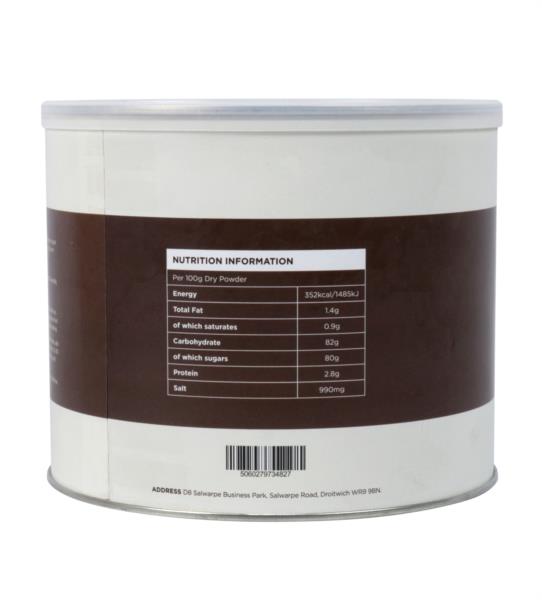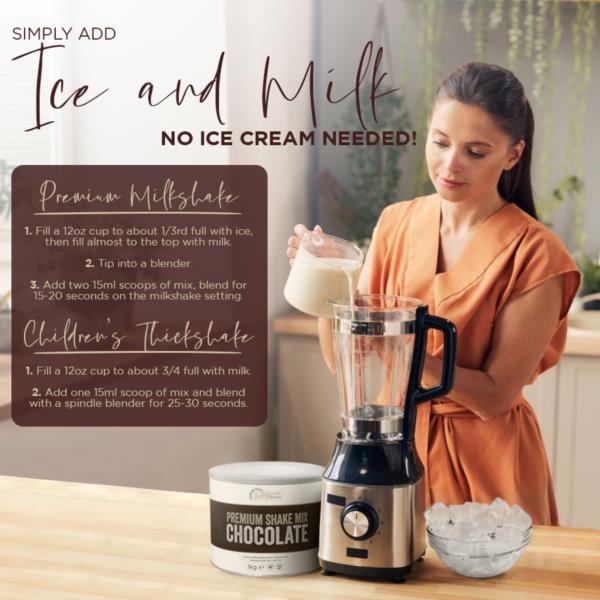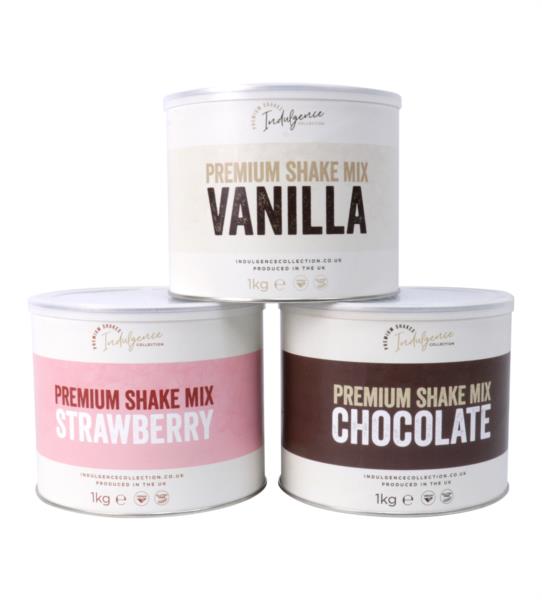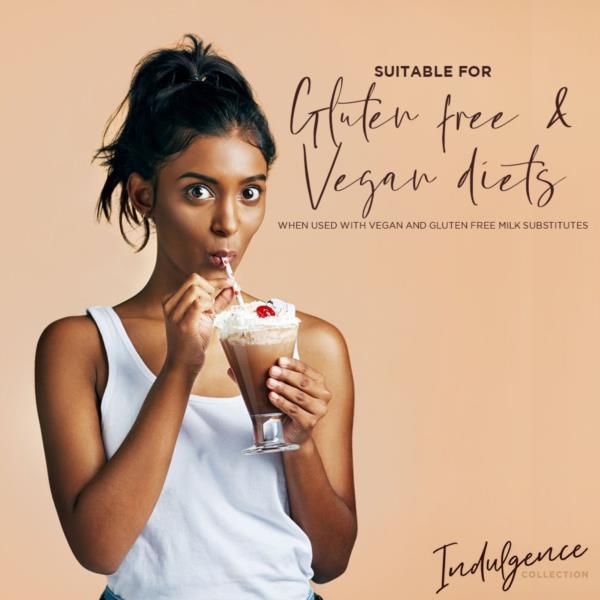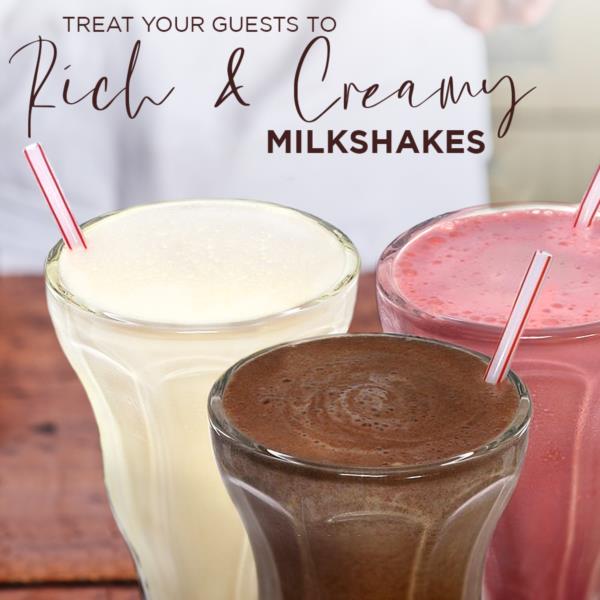 Chocolate (1x1kg)
Vegan, Gluten-Free, GM free
Suitable for Vegans
Gluten-Free
Premium Shake Mix
Produced in the UK
Click here to read full description >
Description
Technical Info
Delivery Rates
Our Indulgence Collection Premium Shake Mixes are suitable for Vegans and Gluten-Free.
To make a Premium Milkshake
Fill a 12oz cup to about 1/3rd full with ice, then fill almost to the top with milk
Tip into a blender
Add two 15ml scoops of mix, blend for 15-20 seconds on the milkshake setting
To make a Children's Thickshake
Fill a 12oz cup to about 3/4 full with milk
Add one 15ml scoop of mix and blend with a spindle blender for 25-30 seconds (this will aerate/expand the mixture to fill the cup).
Allergy Advice
Gluten free, suitable for Vegans if using dairy-free milk, GM free
Ingredients
Sugar, dextrose, stabilisers (guar gum, xanthan gum, carageenan), natural colour (beetroot), anti caking aid (tri calcium phosphate), flavouring.
Description

Our Indulgence Collection Premium Shake Mixes are suitable for Vegans and Gluten-Free.

To make a Premium Milkshake

Fill a 12oz cup to about 1/3rd full with ice, then fill almost to the top with milk
Tip into a blender
Add two 15ml scoops of mix, blend for 15-20 seconds on the milkshake setting

To make a Children's Thickshake

Fill a 12oz cup to about 3/4 full with milk
Add one 15ml scoop of mix and blend with a spindle blender for 25-30 seconds (this will aerate/expand the mixture to fill the cup).

Allergy Advice

Gluten free, suitable for Vegans if using dairy-free milk, GM free

Ingredients

Sugar, dextrose, stabilisers (guar gum, xanthan gum, carageenan), natural colour (beetroot), anti caking aid (tri calcium phosphate), flavouring.

Technical Info

Delivery Rates

Delivery Service

Minimum Spend £12.50

Royal Mail Tracked - Standard

Free

Courier - Next Working Day

£4.99

Courier - Next Working Day Before Midday

£12.60

Courier - Channel Islands (2-4 Day)

£23.94

Courier - Northern Ireland (2-3 Days)

£23.94

Courier - Scotland/Highlands (2-3 Days)

£23.94