Sweet & Kind Sugar Sachets - Brown (1X1000)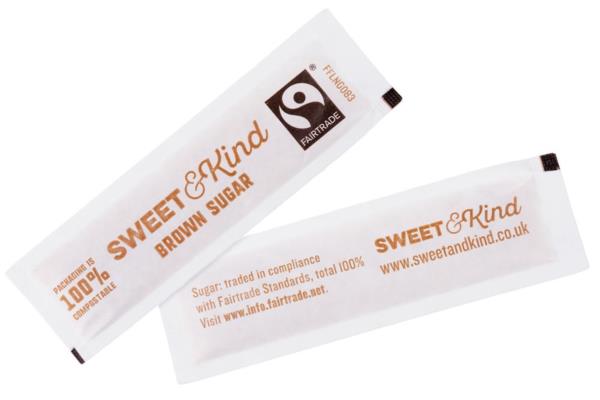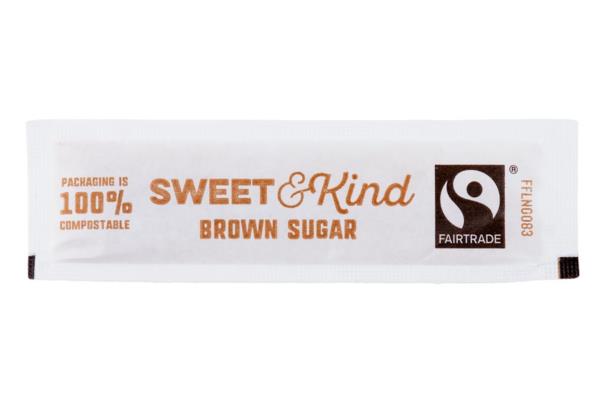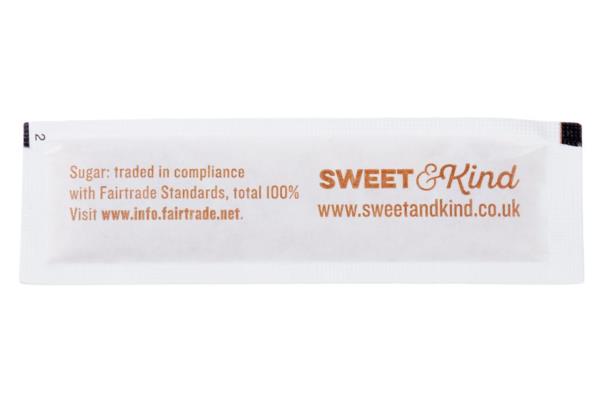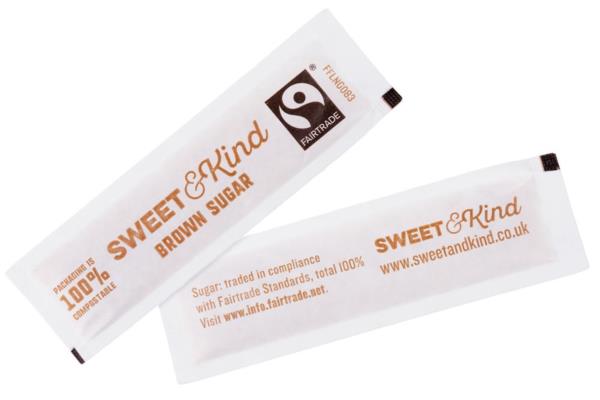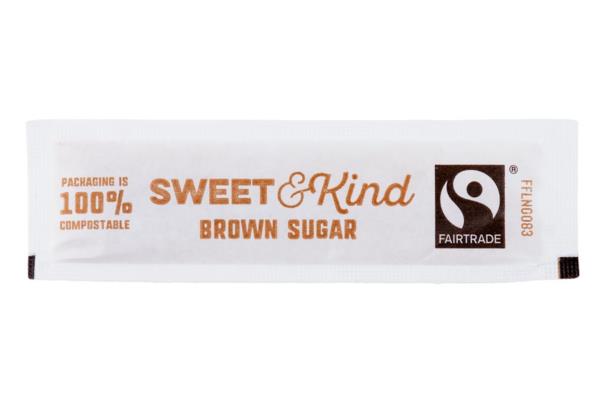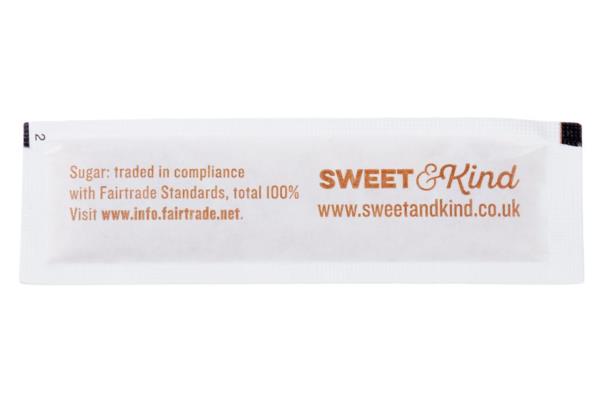 1 x 1000 Sachets
Fairtrade and Compostable
Fairtrade & Compostable
Recycle or add to food compost waste
Good for the environment
Plant-based coating
Click here to read full description >
Description
Delivery Rates
Brown Fairtrade sugar wrapped in a compostable wrap, an ecological solution and a great way for all of us to do our part to protect our planet.
These Compostable and Fairtrade sugar sachets can be recycled with dry paper or composted with food waste!
Most regular sugar sachets use paper with an oil-based PE plastic lining. The plastic lining is there so that the package can be sealed with heat, keeping the sugar contained. However, our sugar sachets replace the PE lining with a plant-based coating instead which can still be heat sealed but are easily recycled or composted!
Description

Brown Fairtrade sugar wrapped in a compostable wrap, an ecological solution and a great way for all of us to do our part to protect our planet.

These Compostable and Fairtrade sugar sachets can be recycled with dry paper or composted with food waste!

Most regular sugar sachets use paper with an oil-based PE plastic lining. The plastic lining is there so that the package can be sealed with heat, keeping the sugar contained. However, our sugar sachets replace the PE lining with a plant-based coating instead which can still be heat sealed but are easily recycled or composted!

Delivery Rates

Delivery Service

Minimum Spend £12.50

Royal Mail Tracked - Standard

Free

Courier - Next Working Day

£4.99

Courier - Next Working Day Before Midday

£12.60

Courier - Channel Islands (2-4 Day)

£23.94

Courier - Northern Ireland (2-3 Days)

£23.94

Courier - Scotland/Highlands (2-3 Days)

£23.94