Minor Figures Chai Concentrate 6x1L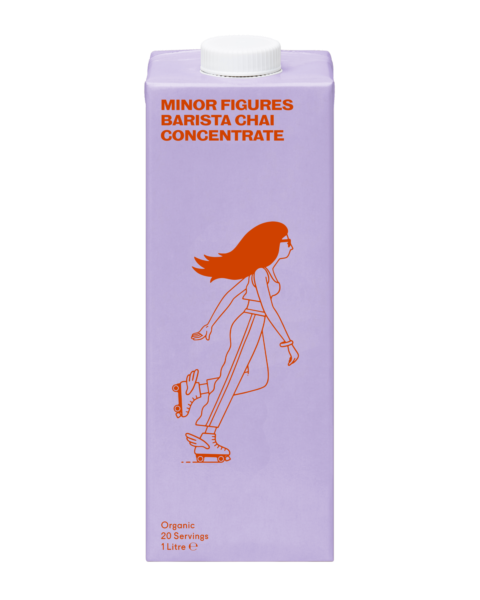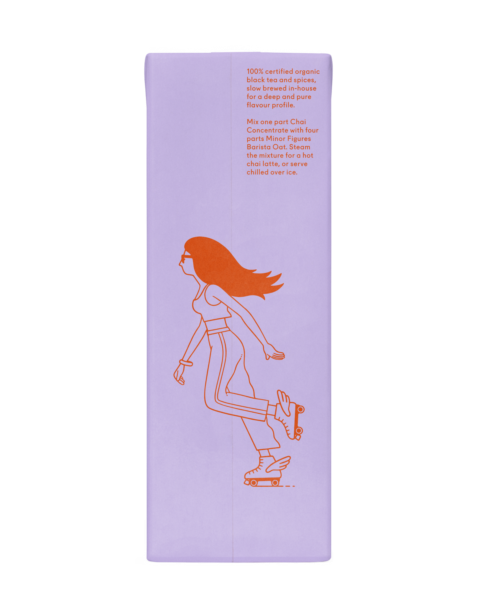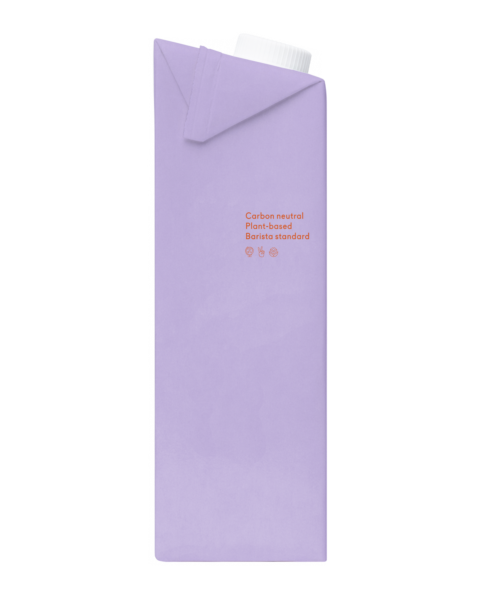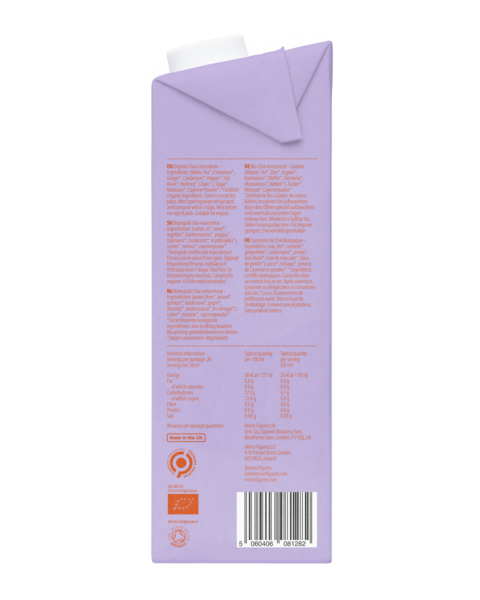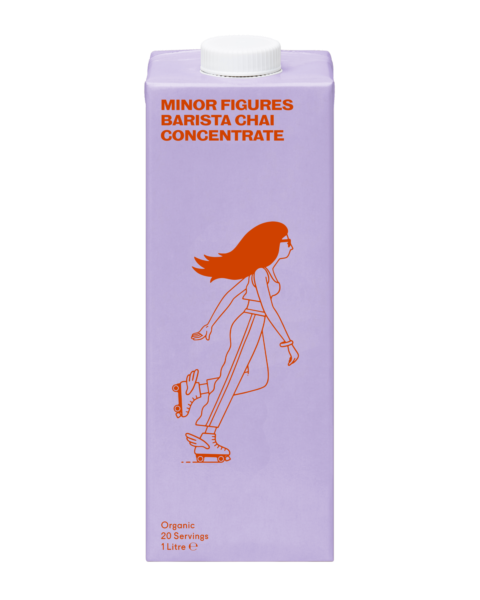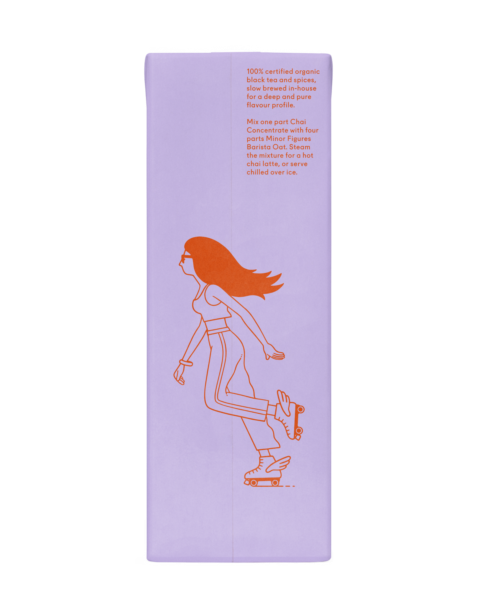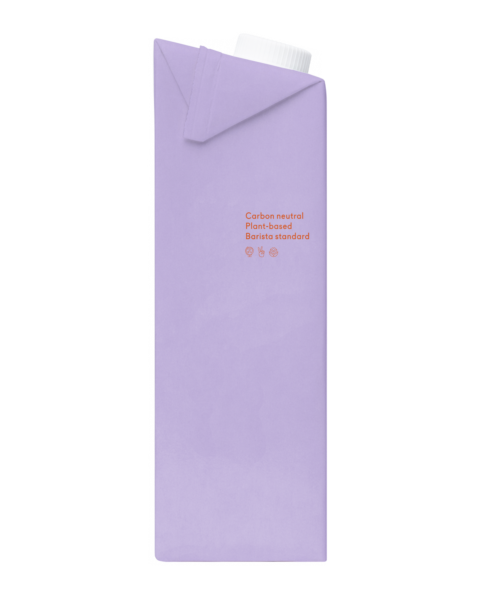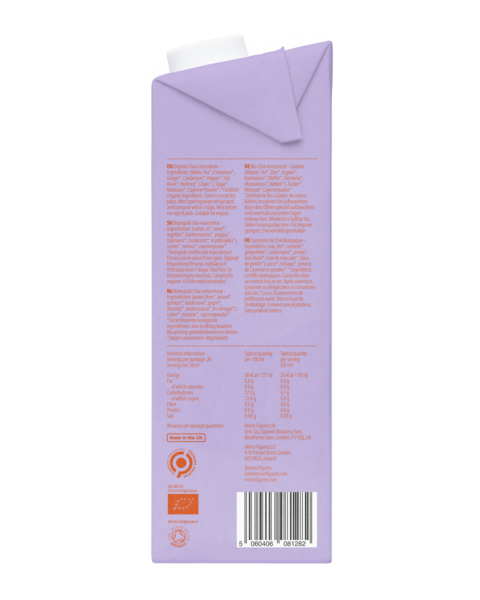 6 x 1L
Organic Chai Concentrate
Perfect for chai latte
Try it hot, cold, sweet, spicy, foamy or smooth.
Made with an infusion of high-quality loose leaf tea
Finest natural spices
Click here to read full description >
£36.72
*
Reduced from £40.80
(saving £4.08)
*Reduced Reason: New Product Launch
Description
Delivery Rates
This Barista Chai concentrate is sweeter, spicier and 100% organic.
Serve it hot or cold, perfect for pairing with any milk of your choice.
Slow brewed to capture the purity, intensity and depth of every ingredient, it's made with an infusion of high-quality loose leaf teas and the finest natural spices.
Description

This Barista Chai concentrate is sweeter, spicier and 100% organic.

Serve it hot or cold, perfect for pairing with any milk of your choice.

Slow brewed to capture the purity, intensity and depth of every ingredient, it's made with an infusion of high-quality loose leaf teas and the finest natural spices.

Delivery Rates

Delivery Service

Minimum Spend £12.50

Royal Mail Tracked - Standard

Free

Courier - Next Working Day

£4.99

Courier - Next Working Day Before Midday

£12.60

Courier - Channel Islands (2-4 Day)

£23.94

Courier - Northern Ireland (2-3 Days)

£23.94

Courier - Scotland/Highlands (2-3 Days)

£23.94