Indulgence Collection - Dark Hot Chocolate (4x2kg)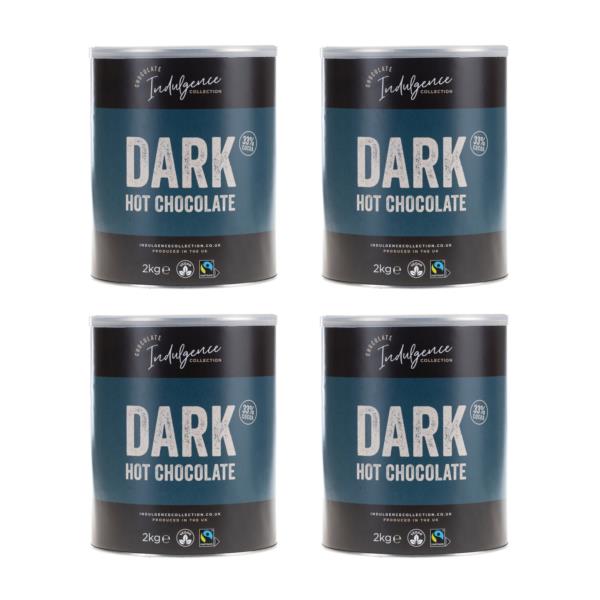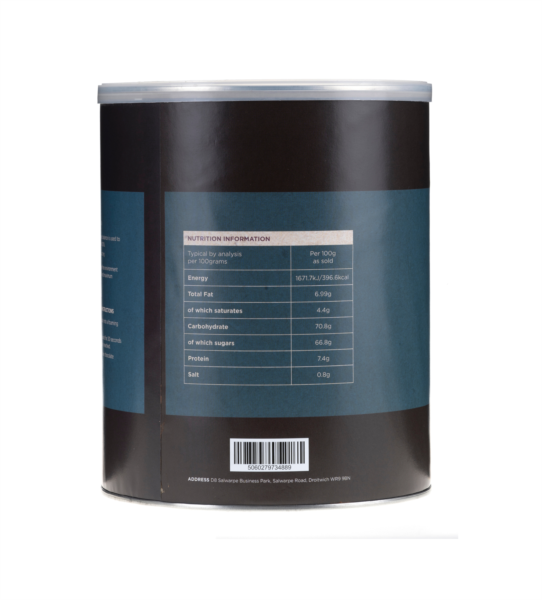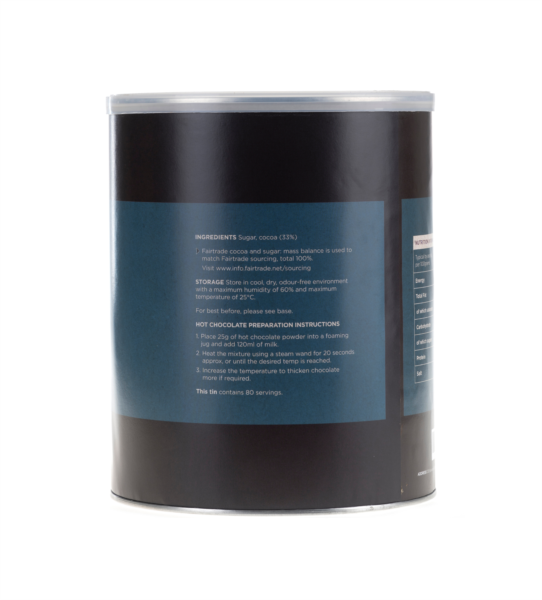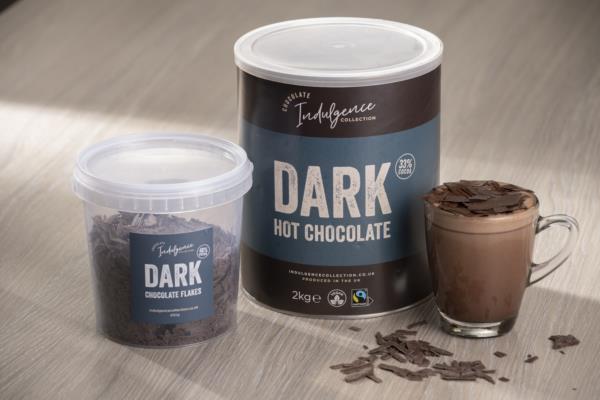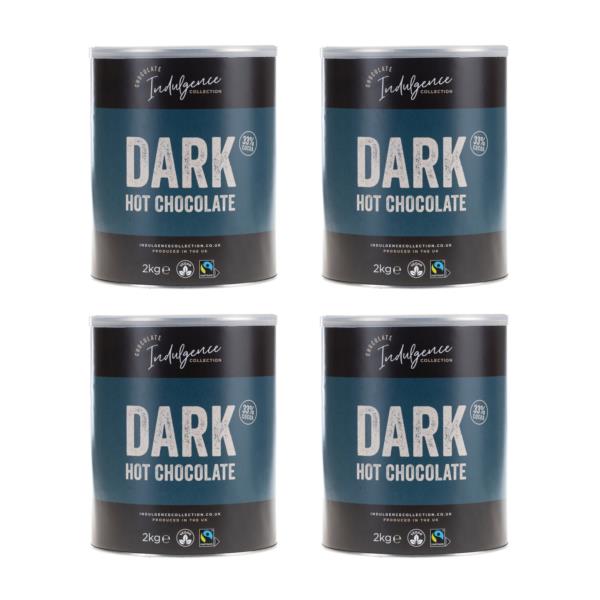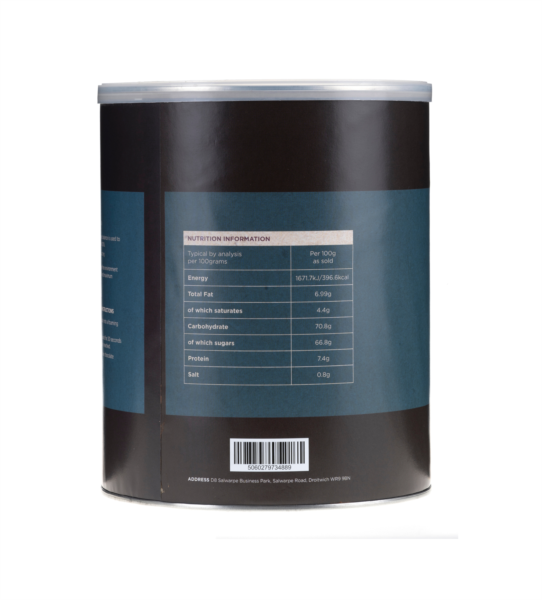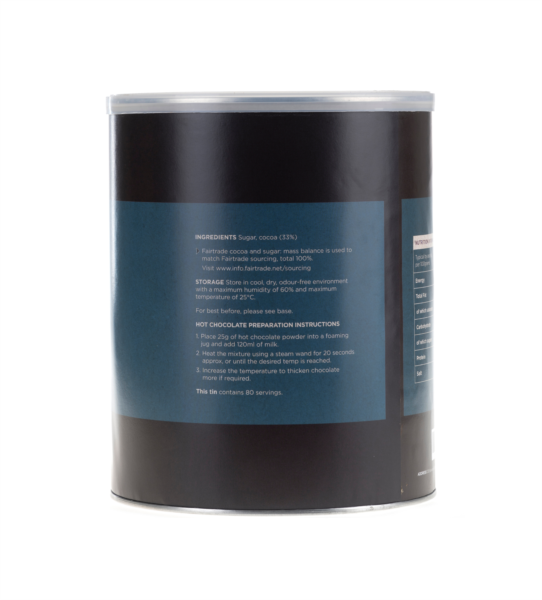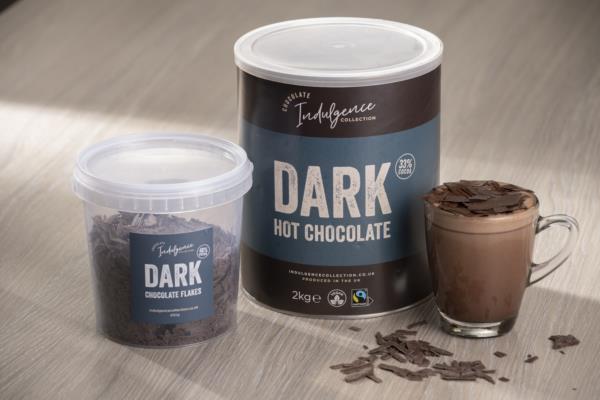 4 x 2 kg Tub
Luxurious & Indulgent - give your customers a luxurious experience to remember.
Indulge in the Perfect Cup of Decadent Hot Chocolate
Made With Real Cocoa - Savor a creamy, comforting cup of chocolate, richly flavoured with 100 % real cocoa.
Made from cocoa beans that were sustainably sourced and packaged with care to preserve premium quality freshness and taste.
Simple and Quick Prep for a Delicious Treat
Enjoy With Whipped Cream or Marshmallows for the Ultimate Indulgence
Suitable for Vegans
Click here to read full description >
Description
Delivery Rates
Indulgence Collection Dark Hot Chocolate 2kg
A traditional smooth, velvety hot chocolate, with 33% cocoa and suitable for vegans.
Instructions:
To make a 12oz drink, use 25g of hot chocolate powder and either:
Mix with a splash of hot water to form a smooth paste. Add steamed milk, stir and serve.
or
Place the powder on top of the milk in your foaming jug and steam until you reach the required temperature.
For the ultimate indulgence, top with whipped cream and marshmallows.
Description

Indulgence Collection Dark Hot Chocolate 2kg

A traditional smooth, velvety hot chocolate, with 33% cocoa and suitable for vegans.

Instructions:

To make a 12oz drink, use 25g of hot chocolate powder and either:

Mix with a splash of hot water to form a smooth paste. Add steamed milk, stir and serve.

or

Place the powder on top of the milk in your foaming jug and steam until you reach the required temperature.

For the ultimate indulgence, top with whipped cream and marshmallows.

Delivery Rates

Delivery Service

Minimum Spend £12.50

Royal Mail Tracked - Standard

Free

Courier - Next Working Day

£4.99

Courier - Next Working Day Before Midday

£12.60

Courier - Channel Islands (2-4 Day)

£23.94

Courier - Northern Ireland (2-3 Days)

£23.94

Courier - Scotland/Highlands (2-3 Days)

£23.94