Coffee Masters - Heavy Duty Knockout Drawer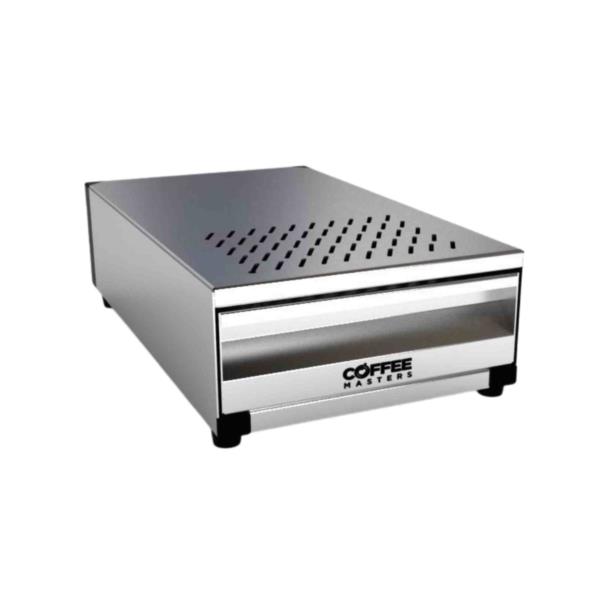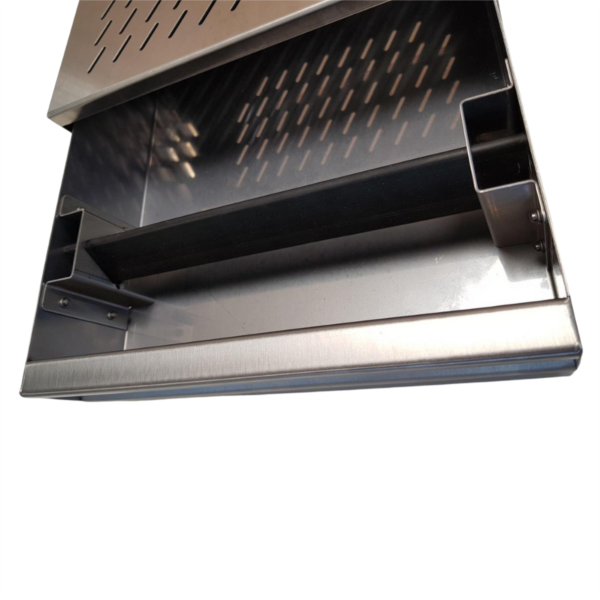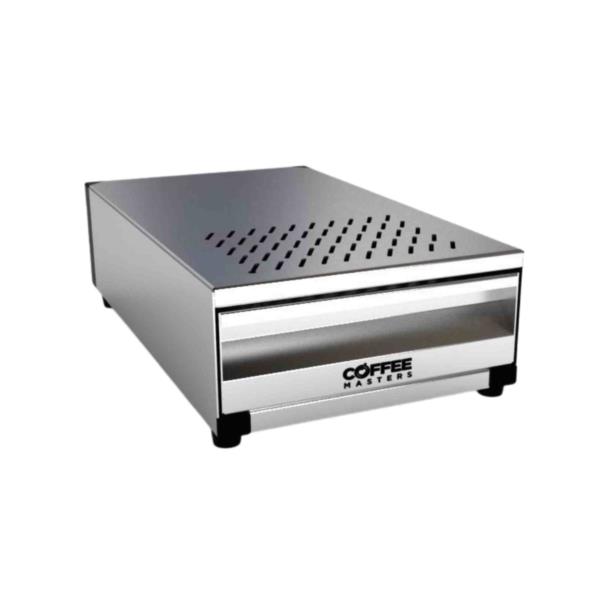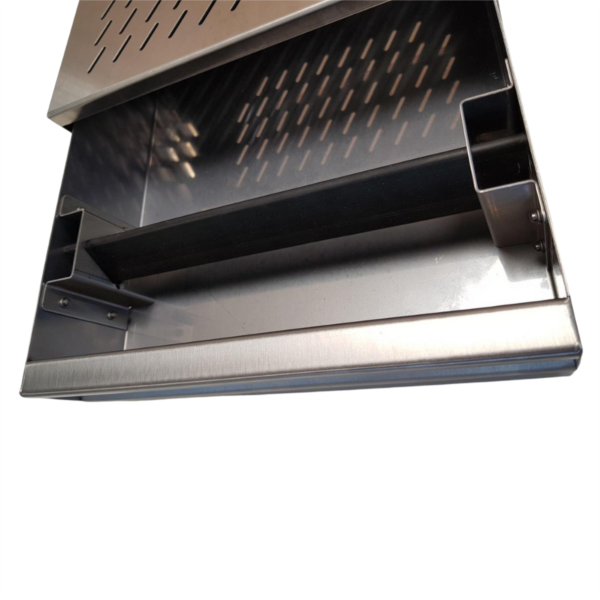 Exclusive, heavy duty, triangular knock bar
Designed to knock easier and not break like a lot of cheaper knock-out drawers
Satin-finish stainless steel knock-out box
Unique heavy-duty triangular knock bar
Rubber coated bar for noise reduction
Air vents to prevent condensation build-up
Feet are screwed in and won't fall off like cheaper models
Click here to read full description >
Description

Additional Information

Delivery Rates
Our unique triangular bar concentrates the force in the group handle providing a better impact to shake out the coffee whilst also dissipating the shock through the base of the triangle thus reducing the load and meaning it is much less likely to break. The bar is also rubber coated for extra noise reduction.
Satin-finish stainless steel knock-out box
Unique heavy-duty triangular knock bar
Rubber coated bar for noise reduction
Air vents to prevent condensation build-up
Feet are screwed in and won't fall off like cheaper models
Size - 260mm (W) x 385mm (L) x 100mm (H)
Fits under all size grinders
The triangular bar is securely fixed with brackets to prevent it from falling out.
If you do wish to remove the bar, complete the following
Remove the drawer from the body
Place on its side in a sink and pour hot water onto the bar - this will soften the rubber
Drain any access water from the drawer - we advise using gloves to do this as the drawer may be warm
Pull out the rubber plugs on the sides of the drawer. Then push the centre stainless rod out of the triangular rubber through one of the holes.
Description

Our unique triangular bar concentrates the force in the group handle providing a better impact to shake out the coffee whilst also dissipating the shock through the base of the triangle thus reducing the load and meaning it is much less likely to break. The bar is also rubber coated for extra noise reduction.

Satin-finish stainless steel knock-out box

Unique heavy-duty triangular knock bar

Rubber coated bar for noise reduction

Air vents to prevent condensation build-up

Feet are screwed in and won't fall off like cheaper models

Size - 260mm (W) x 385mm (L) x 100mm (H)

Fits under all size grinders

The triangular bar is securely fixed with brackets to prevent it from falling out.

Additional Information

If you do wish to remove the bar, complete the following

Remove the drawer from the body

Place on its side in a sink and pour hot water onto the bar - this will soften the rubber

Drain any access water from the drawer - we advise using gloves to do this as the drawer may be warm

Pull out the rubber plugs on the sides of the drawer. Then push the centre stainless rod out of the triangular rubber through one of the holes.

Delivery Rates

Delivery Service

Minimum Spend £10

Royal Mail Tracked - Standard

Free

Courier - Next Working Day

£2.99

Courier - Next Working Day Before Midday

£12.60

Courier - Channel Islands (2-4 Day)

£23.94

Courier - Northern Ireland (2-3 Days)

£23.94

Courier - Scotland/Highlands (2-3 Days)

£23.94