Galaxy Instant Vending Hot Chocolate (1x750g)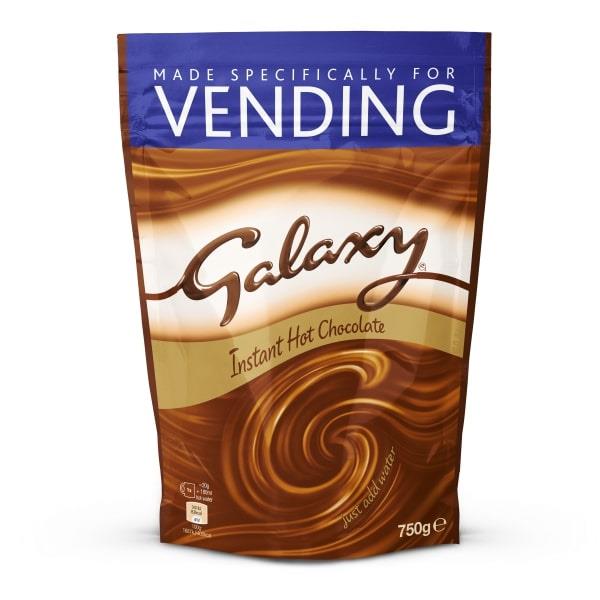 1 x 750g
Smooth and deliciously creamy
Genuine Galaxy Chocolate
Resealable Pouch
Suitable for all instant drinks machines
Click here to read full description >
This item is currently out of stock.
Description
Delivery Rates
Galaxy hot Chocolate (Vending ) 1 x 750g
Containing real Galaxy Chocolate, the Galaxy Hot Chocolate produces a smooth premium vending hot chocolate.
The Galaxy Hot Chocolate is great for use in all instant hot drinks machines and comes in a resealable 750g pouch.
Product Overview
Genuine Galaxy Chocolate
Resealable Pouch
Suitable for all instant drinks machines
Description

Galaxy hot Chocolate (Vending ) 1 x 750g

Containing real Galaxy Chocolate, the Galaxy Hot Chocolate produces a smooth premium vending hot chocolate.

The Galaxy Hot Chocolate is great for use in all instant hot drinks machines and comes in a resealable 750g pouch.

Product Overview

Genuine Galaxy Chocolate

Resealable Pouch

Suitable for all instant drinks machines

Delivery Rates

Delivery Service

Minimum Spend £10

Royal Mail Tracked - Standard

Free

Royal Mail Tracked - Next Working Day

£2.34

Courier - Next Working Day

£5.40

Courier - Next Working Day Before Midday

£12.60

Courier - Channel Islands (2-4 Day)

£23.94

Courier - Northern Ireland (2-3 Days)

£23.94

Courier - Scotland/Highlands (2-3 Days)

£23.94