Coffee Masters - Exclusive Master Blend Cafetiere Ground Coffee (1x250g)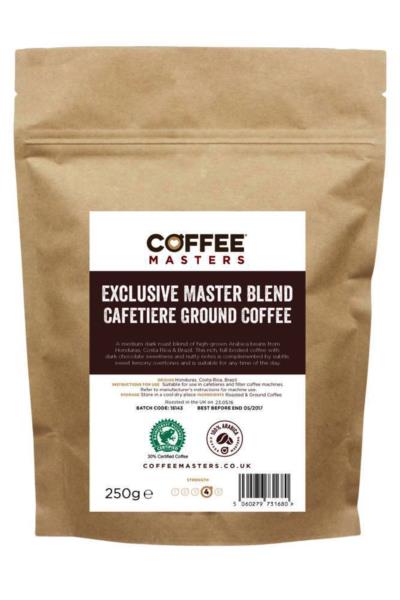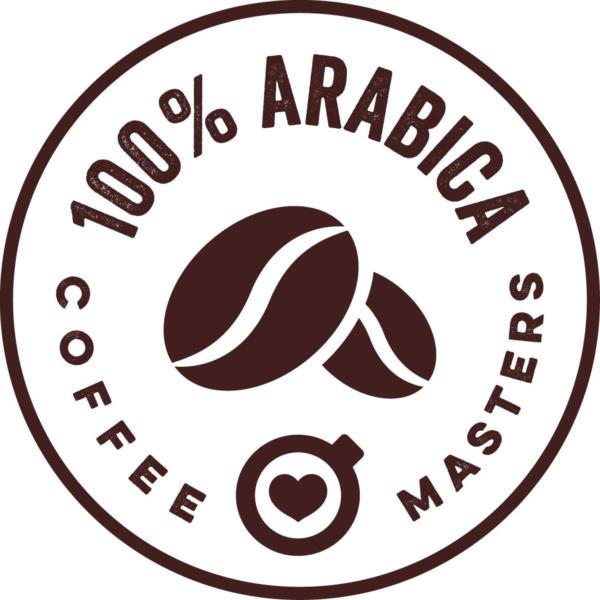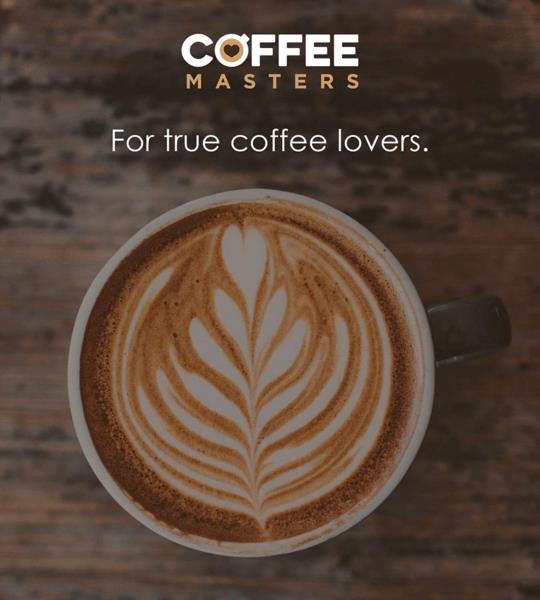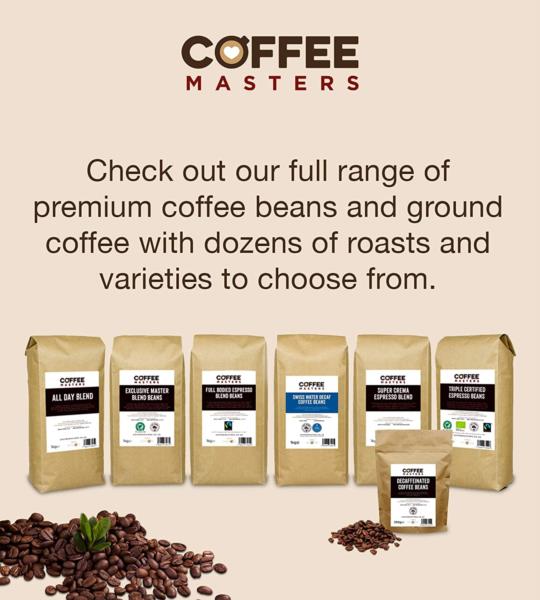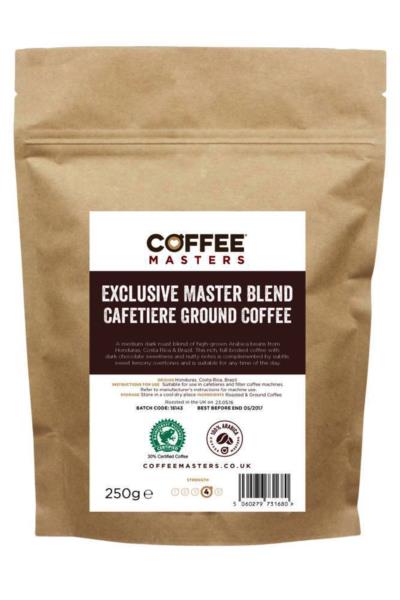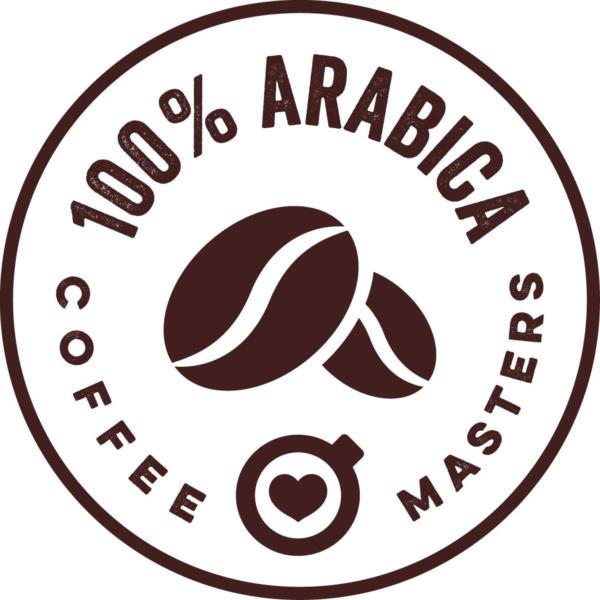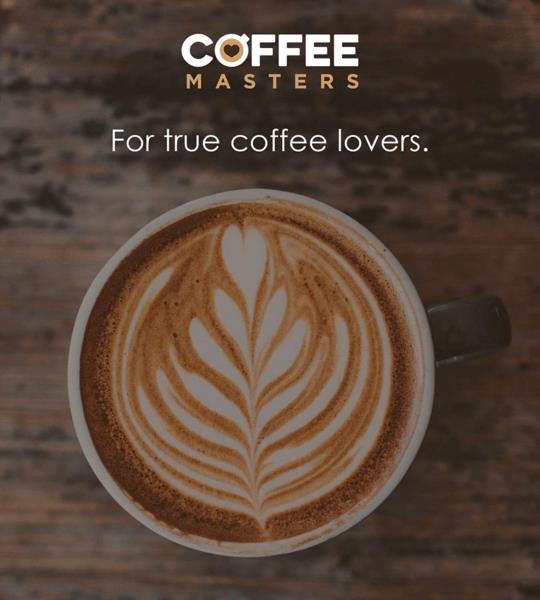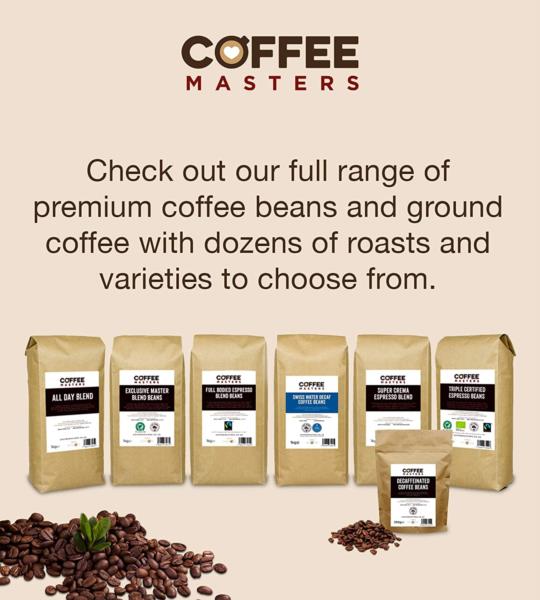 1 x 250 g
This medium-dark roast blend of Arabica beans from Honduras, Costa Rica and Brazil has a dark chocolate sweetness complemented by nutty notes and a subtle acidity.
250g of Ground Coffee Beans in Each Pack
100% Arabica Coffee
Origin: Brazil and Central America
Nutty notes, subtle acidity
Strength

Click here to read full description >
Description

Spotlight on origin

Delivery Rates
A medium-dark roast blend of high-grown Arabica beans from Honduras, Costa Rica & Brazil.
This rich, full-bodied coffee with dark chocolate sweetness and nutty notes is complemented by subtle, sweet lemony overtones and is suitable for any time of the day.
This product is specifically ground for use in Cafetieres and the clever coffee dripper
Costa Rica: High grown coffee from the well-known coffee producing country of Costa Rica contributes delicious sweetness and subtle sweet lemony notes to this blend.
Honduras: The Honduran coffees used in this blend are sourced from the La Paz and Lempira areas in Western Honduras. Grown at altitudes of up to 1600 metres above sea level, the Central American coffee in the blend give toffee sweetness and good levels of acidity to the blend, due to their high growing conditions.
Brazil: Brazil is by far the largest producer, accounting for around a third of the world's coffee production.
We source coffee from the South Eastern region of Minas Gerais. Altitudes here are typically lower and therefore the coffees are nutty and sweet with low acidity.
Description

A medium-dark roast blend of high-grown Arabica beans from Honduras, Costa Rica & Brazil.

This rich, full-bodied coffee with dark chocolate sweetness and nutty notes is complemented by subtle, sweet lemony overtones and is suitable for any time of the day.

This product is specifically ground for use in Cafetieres and the clever coffee dripper

Spotlight on origin

Costa Rica: High grown coffee from the well-known coffee producing country of Costa Rica contributes delicious sweetness and subtle sweet lemony notes to this blend.

Honduras: The Honduran coffees used in this blend are sourced from the La Paz and Lempira areas in Western Honduras. Grown at altitudes of up to 1600 metres above sea level, the Central American coffee in the blend give toffee sweetness and good levels of acidity to the blend, due to their high growing conditions.

Brazil: Brazil is by far the largest producer, accounting for around a third of the world's coffee production.

We source coffee from the South Eastern region of Minas Gerais. Altitudes here are typically lower and therefore the coffees are nutty and sweet with low acidity.

Delivery Rates

Delivery Service

Minimum Spend £12.50

Royal Mail Tracked - Standard

Free

Courier - Next Working Day

£4.99

Courier - Next Working Day Before Midday

£12.60

Courier - Channel Islands (2-4 Day)

£23.94

Courier - Northern Ireland (2-3 Days)

£23.94

Courier - Scotland/Highlands (2-3 Days)

£23.94