Birchall Prism Teabags - Green Tea & Peach (1x15)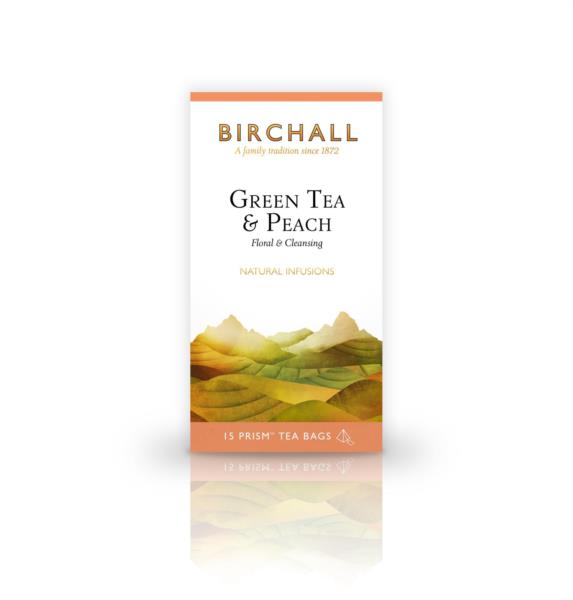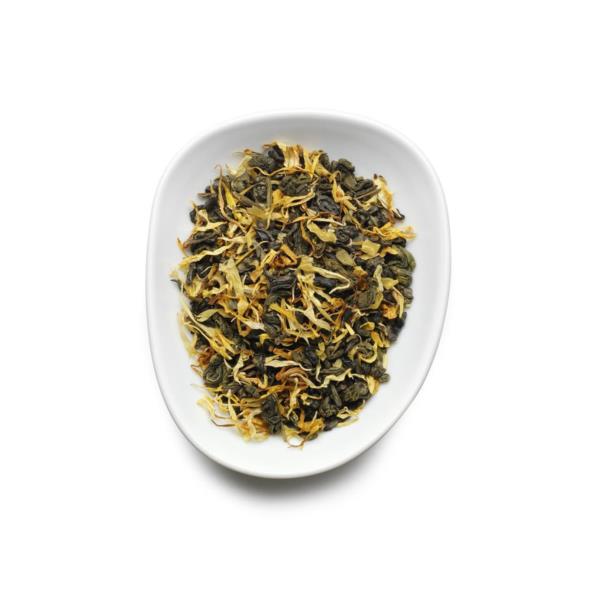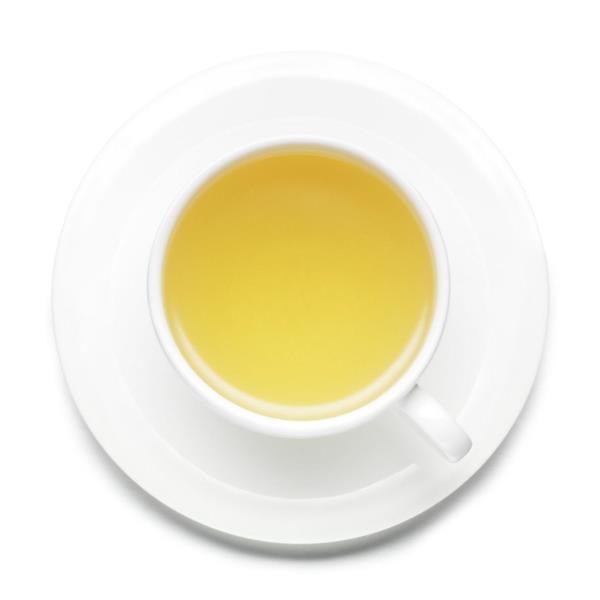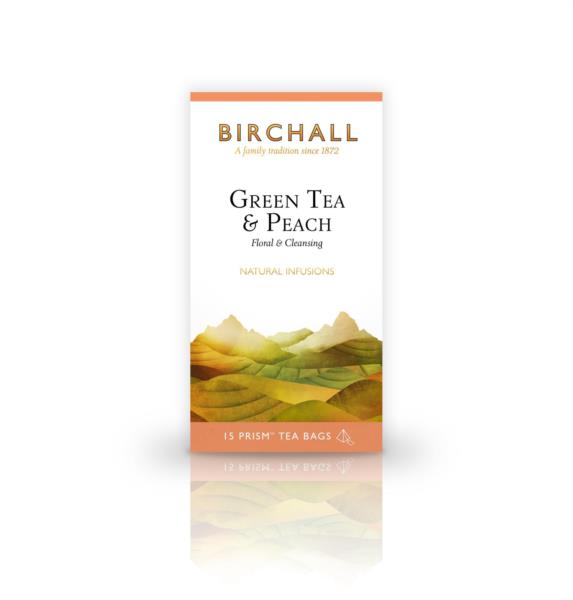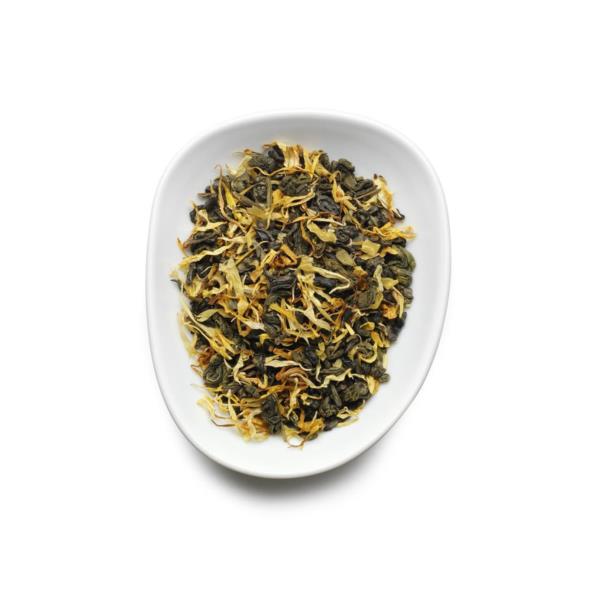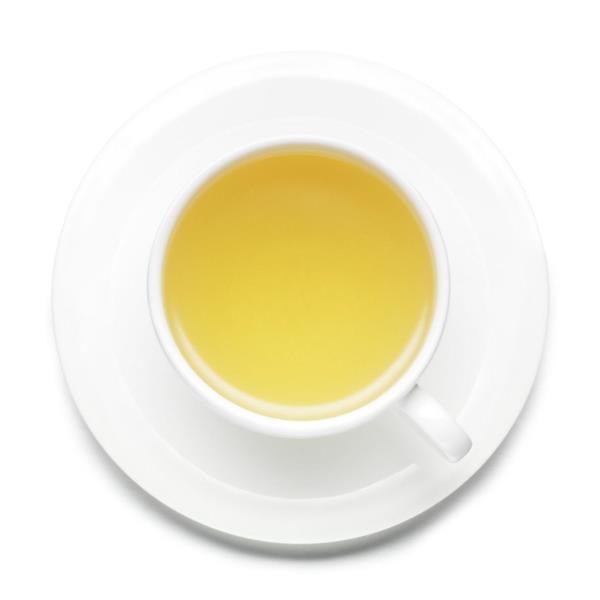 1 x 15
Floral, cleansing and rich in anti-oxidants.
Vibrant green leaves
Sweet fruity fragrance
Light and rounded with delicate floral notes.
15 Biodegradable Prism Tea Bags
Click here to read full description >
Description
Delivery Rates
Birchall Green Tea & Peach is a traditional green tea, blended with real fruit pieces and marigold flowers. This full-flavoured, aromatic green tea is a plentiful source of antioxidants, which are known for their cleansing and detoxifying qualities and contains less caffeine than black tea, making it a wonderful substitute that can be enjoyed throughout the day.
Once steeped in hot water, our vibrant green leaves unfurl to produce a rich, deep yellow infusion with a sweet fruity fragrance that is smooth, light and rounded with delicate floral notes.
Recommended Brew Time: 2-5 minutes
Storage Advice: Store in a cool, dry, place away from strong aromas
Ingredients: Green Tea, Apricot, Marigold Flower Petals, Flavour
Weight: 50g
Description

Birchall Green Tea & Peach is a traditional green tea, blended with real fruit pieces and marigold flowers. This full-flavoured, aromatic green tea is a plentiful source of antioxidants, which are known for their cleansing and detoxifying qualities and contains less caffeine than black tea, making it a wonderful substitute that can be enjoyed throughout the day.

Once steeped in hot water, our vibrant green leaves unfurl to produce a rich, deep yellow infusion with a sweet fruity fragrance that is smooth, light and rounded with delicate floral notes.

Recommended Brew Time: 2-5 minutes

Storage Advice: Store in a cool, dry, place away from strong aromas

Ingredients: Green Tea, Apricot, Marigold Flower Petals, Flavour

Weight: 50g

Delivery Rates

Delivery Service

Minimum Spend £10

Royal Mail Tracked - Standard

Free

Royal Mail Tracked - Next Working Day

£2.34

Courier - Next Working Day

£5.40

Courier - Next Working Day Before Midday

£12.60

Courier - Channel Islands (2-4 Day)

£23.94

Courier - Northern Ireland (2-3 Days)

£23.94

Courier - Scotland/Highlands (2-3 Days)

£23.94