Blendtec Rapid Rinser Station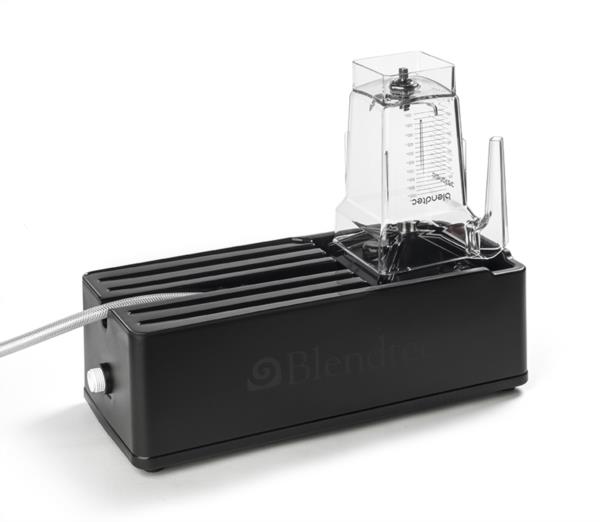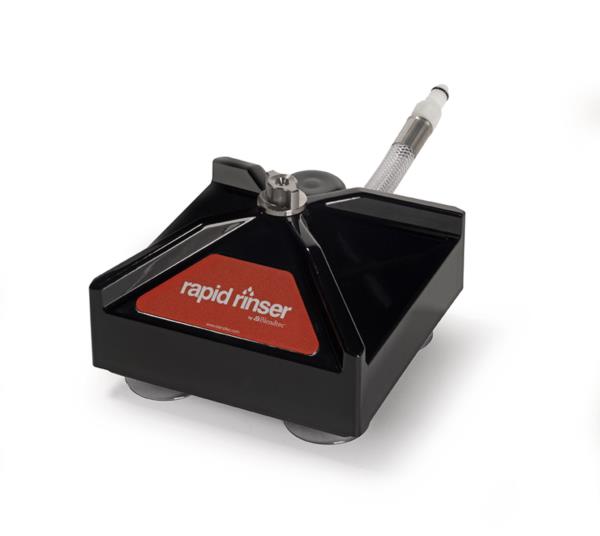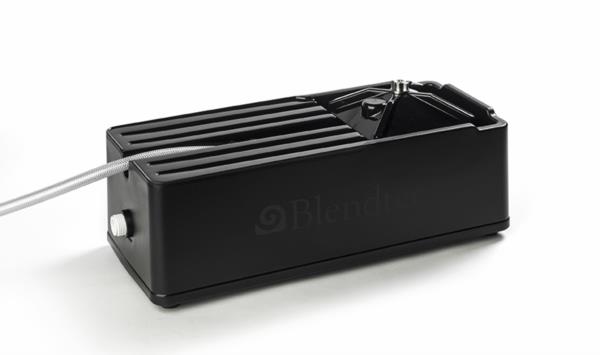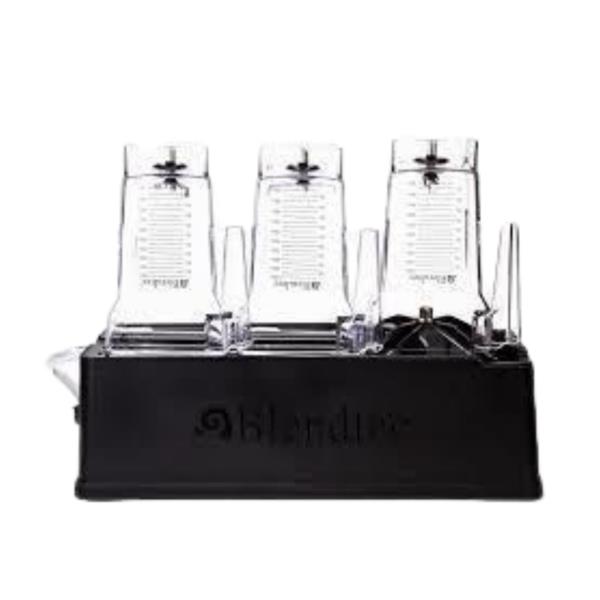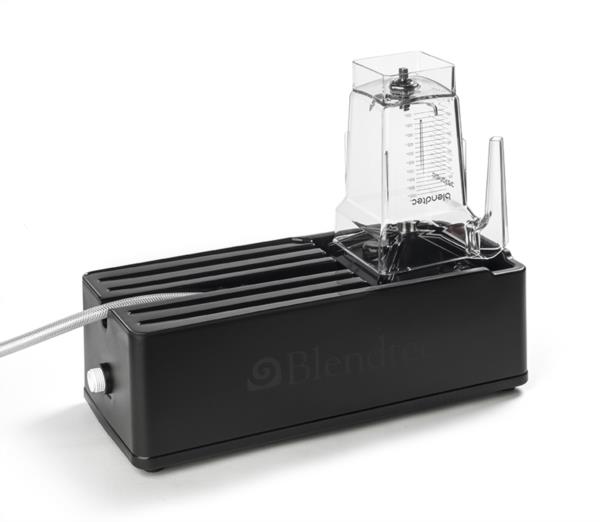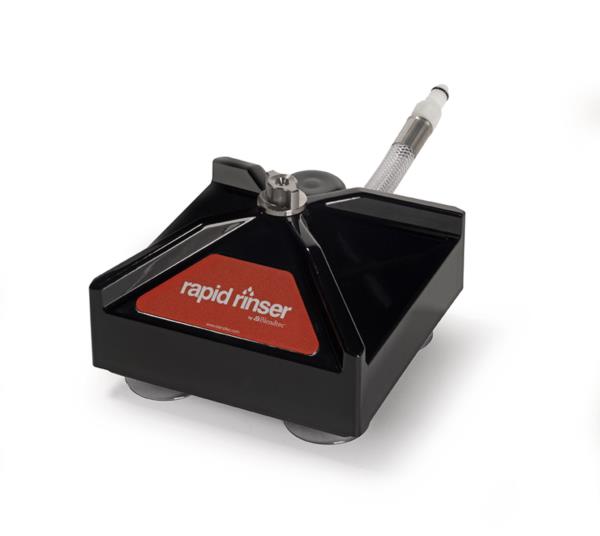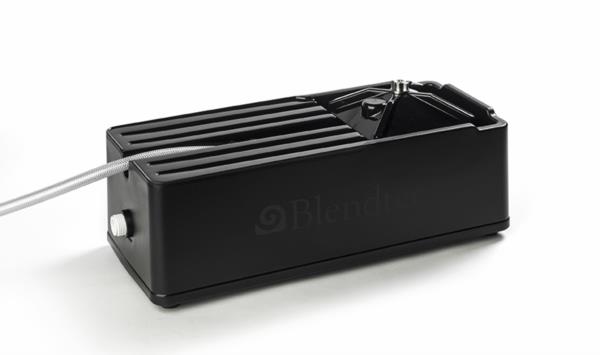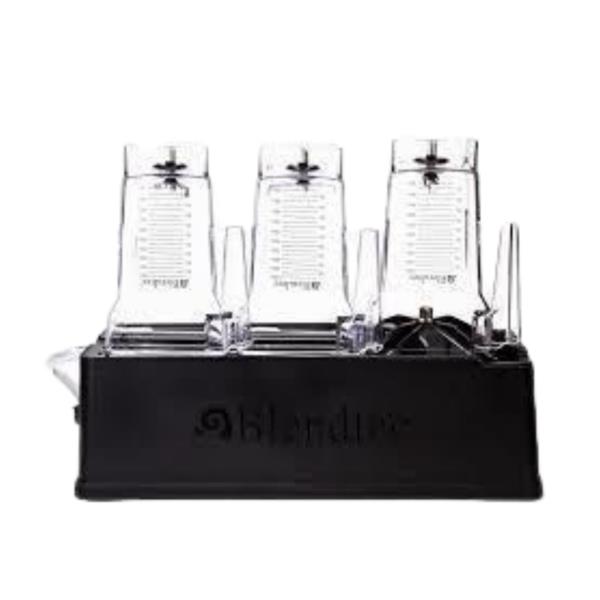 1 x Rinser Station
The perfect jar washer for every commercial size.
Easy one-push operation
Simple to disassemble and clean
Stainless steel nozzle for long-lasting, trouble-free operation
120° spray nozzle coverage
Effective for rinsing any container of 8″ or smaller
Package contains: 1x Station, 1x Rapid Rinser, 1x Water supply hose, 1x Water supply hose adapter, 1x Adapter for glasses/cups, 1x Waste water hose.
Click here to read full description >
Description

Additional Information
The perfect jar washer for every commercial size. The Rapid Rinser does not require a power connection.
Thanks to the special pressure nozzles, you can clean your jar in less than 7 seconds. But you can also do so much more than just cleaning jars with it; Glasses that are as small as a shot glass or as big as a 20 cm bowl can be quickly washed out with the Rapid Rinser.
With the 1.8m long water supply hose you can place your Rapid Rinser or Rapid Rinsing Station anywhere.
Best of all, it can reduce exposure to harmful sanitisers that irritate skin and cause lost time on the job.
Small, fast and efficient. The Rapid Rinse Station reclaims valuable counter space with its minimal form factor and is perfect for stacking multiple Blendtec jars.
Dimensions:
Height: 16,5cm
Width: 22cm
Length: 51cm + minimum 7cm clearance for hose
Description

The perfect jar washer for every commercial size. The Rapid Rinser does not require a power connection.

Thanks to the special pressure nozzles, you can clean your jar in less than 7 seconds. But you can also do so much more than just cleaning jars with it; Glasses that are as small as a shot glass or as big as a 20 cm bowl can be quickly washed out with the Rapid Rinser.

With the 1.8m long water supply hose you can place your Rapid Rinser or Rapid Rinsing Station anywhere.

Best of all, it can reduce exposure to harmful sanitisers that irritate skin and cause lost time on the job.

Small, fast and efficient. The Rapid Rinse Station reclaims valuable counter space with its minimal form factor and is perfect for stacking multiple Blendtec jars.

Additional Information

Dimensions:

Height: 16,5cm

Width: 22cm

Length: 51cm + minimum 7cm clearance for hose