Tabz Urn & Brewer Tablets (1x120)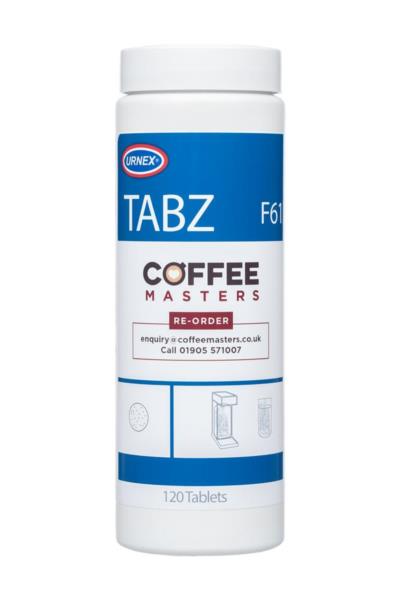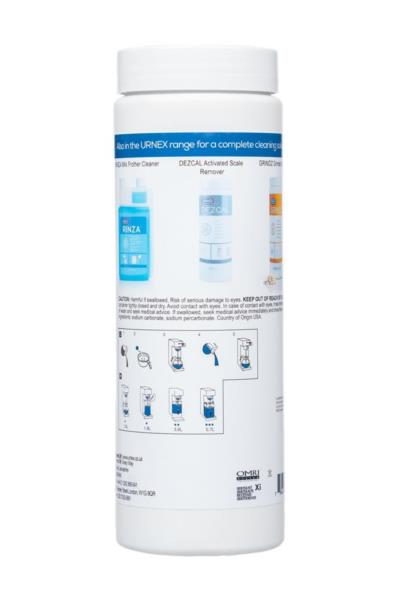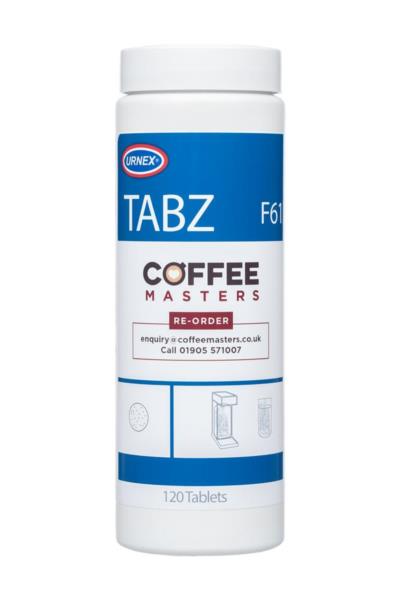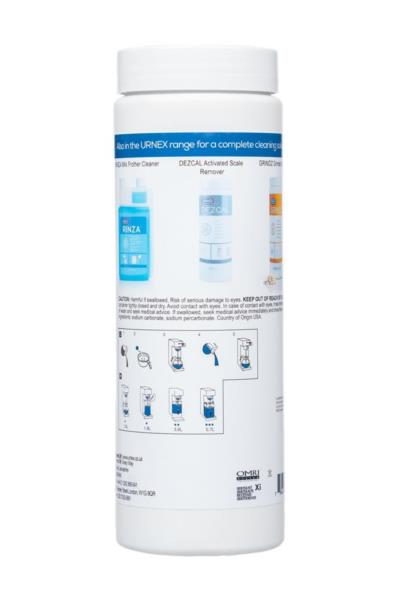 1 x 120 Tablets
Coffee Equipment Cleaner
Removes coffee oils from brewers and servers.
By running a brew cycle with a tablet in the basket, users can simultaneously clean both the brew basket and the server beneath it.
Formulated with a blue dye for safe use in busy commercial environments.
This formula contains phosphates. Z61 and Z95 versions do not contain phosphates.
Each tablet is 20.0 mm in diameter and weighs 4.0 g.
Click here to read full description >
This item is currently out of stock.
Description
Delivery Rates
Cleans brew basket and server in one simple step.
Tablet form for easy and controlled dosing helps reduce waste and operator error.
For use on brewers and servers of different sizes.
Organically listed by the Organic Materials Review Institute and NSF-Certified.
Description

Cleans brew basket and server in one simple step.

Tablet form for easy and controlled dosing helps reduce waste and operator error.

For use on brewers and servers of different sizes.

Organically listed by the Organic Materials Review Institute and NSF-Certified.

Delivery Rates

Delivery Service

Minimum Spend £12.50

Royal Mail Tracked - Standard

Free

Courier - Next Working Day

£4.99

Courier - Next Working Day Before Midday

£12.60

Courier - Channel Islands (2-4 Day)

£23.94

Courier - Northern Ireland (2-3 Days)

£23.94

Courier - Scotland/Highlands (2-3 Days)

£23.94