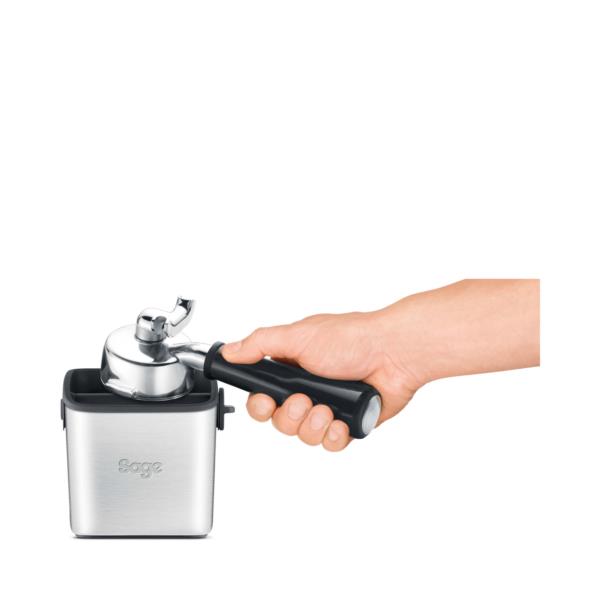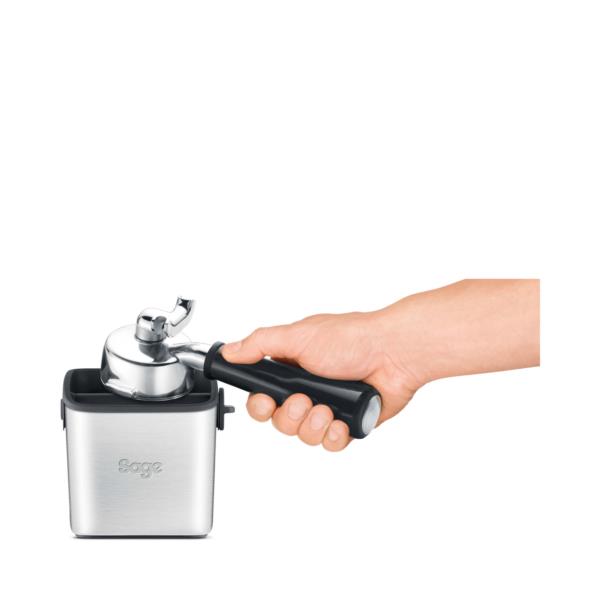 The ultra-durable knock box is as elegant as it is handy.
With a hard wearing knock bar, removable for easy cleaning and a stainless steel outer.
Quick, easy, and mess-free disposal of the coffee puck
Stainless Steel Canister: The durable knock bar is durable for aggressive use while the rubber protects your portafilter
Anti-Slip Bottom: Anti-slip rubber grip for increased stability on the countertop
Easy to Clean: Rubber knock bar is removable for easy cleaning of the inner vessel
Click here to read full description >
This item is currently out of stock.
Description
Delivery Rates
Easily dispose of your used coffee grounds with the Sage BES100 Coffee Knock Box Mini.
After you've crafted a delicious morning espresso, simply tap your filter on the bar to release the grind.
With a removable knock bar, cleaning the knock box is hassle-free.
The coffee grounds can go straight in your garden waste or food compost bin. But if you want to get hands-on, how about saving it to fertilize your garden?
Description

Easily dispose of your used coffee grounds with the Sage BES100 Coffee Knock Box Mini.

After you've crafted a delicious morning espresso, simply tap your filter on the bar to release the grind.

With a removable knock bar, cleaning the knock box is hassle-free.

The coffee grounds can go straight in your garden waste or food compost bin. But if you want to get hands-on, how about saving it to fertilize your garden?

Delivery Rates

Delivery Service

Minimum Spend £12.50

Royal Mail Tracked - Standard

Free

Courier - Next Working Day

£4.99

Courier - Next Working Day Before Midday

£12.60

Courier - Channel Islands (2-4 Day)

£23.94

Courier - Northern Ireland (2-3 Days)

£23.94

Courier - Scotland/Highlands (2-3 Days)

£23.94