Everpure Claris Head (Push Fit)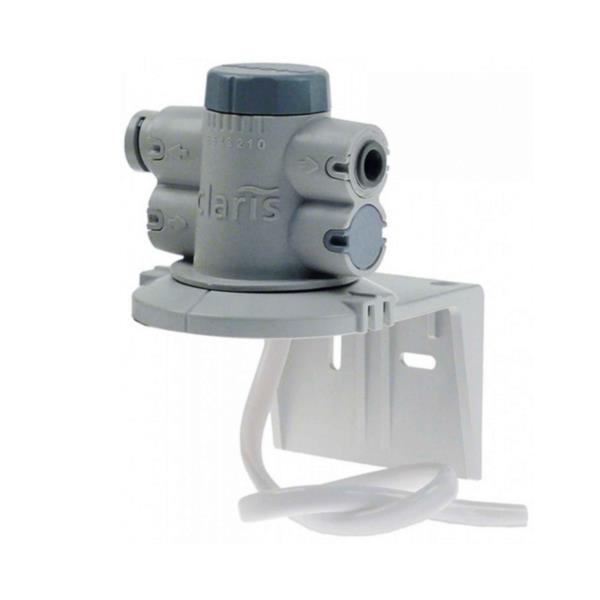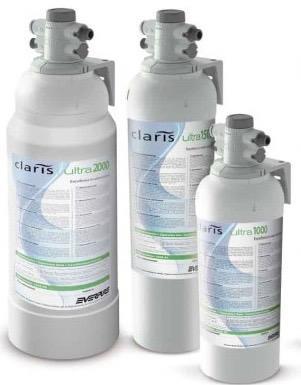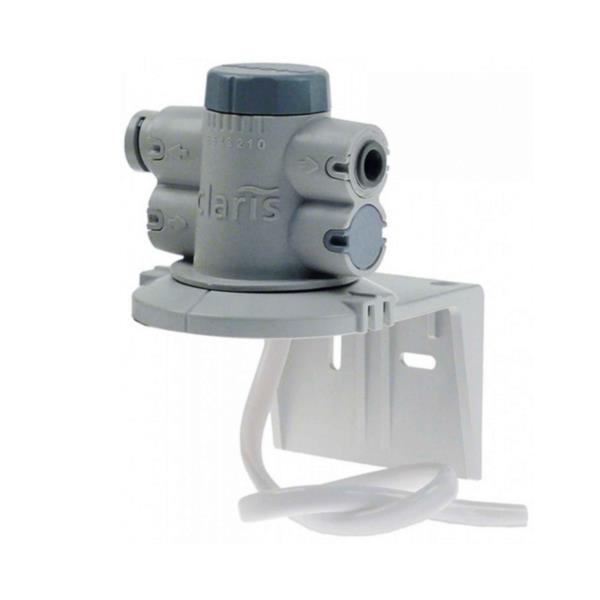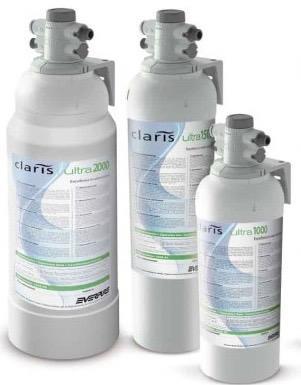 Description
Technical Info
Delivery Rates
With the introduction of Claris ULTRA, Everpure is offering a new standard of water filtration technology providing previously unavailable accuracy for scale and acidity control.
Everpure's new Claris ULTRA filter range successfully solves the challenges of finding the best balance between protecting an operation's equipment investment and achieving the desired quality of brewed coffee, espresso, other hot drinks and ice cubes, by consistently maintaining a moderate acidity level according to the EU drinking water regulation.
Claris ULTRA with its new water filtration and conditioning technology is the world's first filter system to effectively combine hardness reduction, mineral stabilisation and corrosion inhibition by maintaining a controlled low carbonic acid level in the water.
PLEASE NOTE THIS IS THE HEAD ONLY - THE CARTRIDGE NEEDS TO BE PURCHASED SEPARATELY
Connection

3/8" horizontal

Version

without shut-off valve

Diameter

110 mm

Height

530 mm

Inlet

left

Outlet

left

Water temperature

4-30 °C

Maximum operation pressure

2-8 bar
Description

With the introduction of Claris ULTRA, Everpure is offering a new standard of water filtration technology providing previously unavailable accuracy for scale and acidity control.

Everpure's new Claris ULTRA filter range successfully solves the challenges of finding the best balance between protecting an operation's equipment investment and achieving the desired quality of brewed coffee, espresso, other hot drinks and ice cubes, by consistently maintaining a moderate acidity level according to the EU drinking water regulation.

Claris ULTRA with its new water filtration and conditioning technology is the world's first filter system to effectively combine hardness reduction, mineral stabilisation and corrosion inhibition by maintaining a controlled low carbonic acid level in the water.

PLEASE NOTE THIS IS THE HEAD ONLY - THE CARTRIDGE NEEDS TO BE PURCHASED SEPARATELY

Technical Info

Connection

3/8" horizontal

Version

without shut-off valve

Diameter

110 mm

Height

530 mm

Inlet

left

Outlet

left

Water temperature

4-30 °C

Maximum operation pressure

2-8 bar

Delivery Rates

Delivery Service

Minimum Spend £10

Royal Mail Tracked - Standard

Free

Courier - Next Working Day

£3.98

Courier - Next Working Day Before Midday

£12.60

Courier - Channel Islands (2-4 Day)

£23.94

Courier - Northern Ireland (2-3 Days)

£23.94

Courier - Scotland/Highlands (2-3 Days)

£23.94