Everpure Claris Ultra 1500 Water Filter - Cartridge Only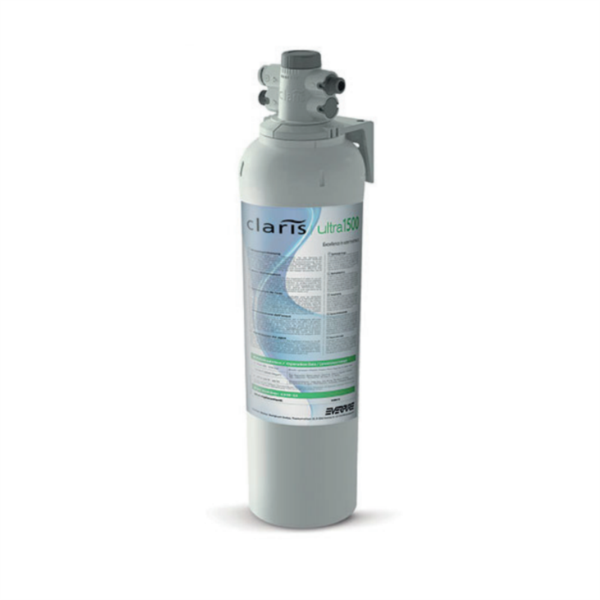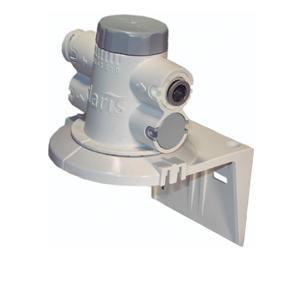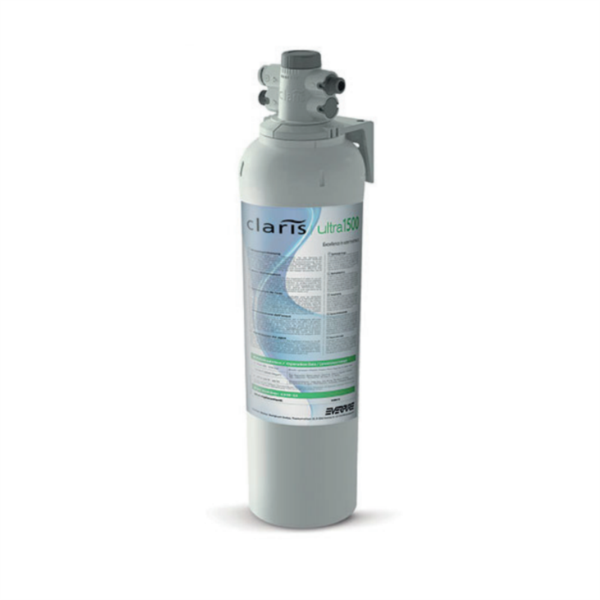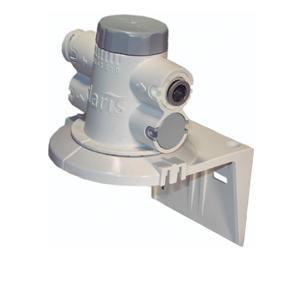 Outstanding filtration technology
Balanced alkalinity and mineral composition in water, with stable and close-to-neutral pH which helps prevent limescale formation.
Combines limescale protection and corrosion inhibition
Inhibits metal migration (corrosion) from machine parts
Maintains pH range according to EU drinking water regulation
Offers cartridge family with the widest capacity (one head fits all)
Ensures lower cost of operation / less downtime of machines
Click here to read full description >
This item is currently out of stock.
Description
Technical Info
Delivery Rates
With the introduction of Claris ULTRA, Everpure is offering a new standard of water filtration technology providing previously unavailable accuracy for scale and acidity control. Everpure's new Claris ULTRA filter range successfully solves the challenges of finding the best balance between protecting an operation's equipment investment and achieving the desired quality of brewed coffee, espresso, other hot drinks and ice cubes, by consistently maintaining a moderate acidity level according to the EU drinking water regulation.
Claris ULTRA with its new water filtration and conditioning technology is the world's first filter system to effectively combine hardness reduction, mineral stabilisation and corrosion inhibition by maintaining a controlled low carbonic acid level in the water.
As a result, Everpure Claris ULTRA delivers the best available water quality for hot drinks and ice machines while preventing scale formation in machines and inhibiting metal migration (corrosion) of machine parts across the widest range of water hardness levels.
Long equipment lifetime - low running costs Claris ULTRA has been specifically developed to remove a range of contaminants from the water, such as particles or unwanted taste & odour. Additionally, it adapts and stabilises the water hardness minerals to enhance the performance of hot drinks and ice machines and to minimise operating costs.
Equipment life and the cost for maintenance to keep hot drinks and ice-making equipment running at peak efficiency depend on the ability of the filter system to selectively and precisely balance mineral levels to protect machine parts effectively from water-related problems. The reduction and stabilisation of hardness is only one part of the story to protect machine parts. A foodservice water filter also needs to trigger a balanced acidity in water as the basis for perfect hot drinks and to inhibit metal migration from sensitive machine parts. Claris ULTRA meets all these requirements and offers unmatched low running costs. It delivers perfect water for high-quality food and beverage preparation, prevents water-related problems and offers superior ease of operation.
PLEASE NOTE THIS IS THE CARTRIDGE ONLY - THE HEAD NEEDS TO BE PURCHASED SEPARATELY
Height, complete filter system

525mm

Height, cartridge only

475mm

Diameter of cartridge

136mm

Minimum distance from the ground

40mm

Weight

4.3kg

System pressure

2-8bar

Water / Ambient temperature

4º - 30º

Ice machines and vending (without steam operation)

12,100L

Coffee machines with steam operation

10,000L
Description

With the introduction of Claris ULTRA, Everpure is offering a new standard of water filtration technology providing previously unavailable accuracy for scale and acidity control. Everpure's new Claris ULTRA filter range successfully solves the challenges of finding the best balance between protecting an operation's equipment investment and achieving the desired quality of brewed coffee, espresso, other hot drinks and ice cubes, by consistently maintaining a moderate acidity level according to the EU drinking water regulation.

Claris ULTRA with its new water filtration and conditioning technology is the world's first filter system to effectively combine hardness reduction, mineral stabilisation and corrosion inhibition by maintaining a controlled low carbonic acid level in the water.

As a result, Everpure Claris ULTRA delivers the best available water quality for hot drinks and ice machines while preventing scale formation in machines and inhibiting metal migration (corrosion) of machine parts across the widest range of water hardness levels.

Long equipment lifetime - low running costs Claris ULTRA has been specifically developed to remove a range of contaminants from the water, such as particles or unwanted taste & odour. Additionally, it adapts and stabilises the water hardness minerals to enhance the performance of hot drinks and ice machines and to minimise operating costs.

Equipment life and the cost for maintenance to keep hot drinks and ice-making equipment running at peak efficiency depend on the ability of the filter system to selectively and precisely balance mineral levels to protect machine parts effectively from water-related problems. The reduction and stabilisation of hardness is only one part of the story to protect machine parts. A foodservice water filter also needs to trigger a balanced acidity in water as the basis for perfect hot drinks and to inhibit metal migration from sensitive machine parts. Claris ULTRA meets all these requirements and offers unmatched low running costs. It delivers perfect water for high-quality food and beverage preparation, prevents water-related problems and offers superior ease of operation.

PLEASE NOTE THIS IS THE CARTRIDGE ONLY - THE HEAD NEEDS TO BE PURCHASED SEPARATELY

Technical Info

Height, complete filter system

525mm

Height, cartridge only

475mm

Diameter of cartridge

136mm

Minimum distance from the ground

40mm

Weight

4.3kg

System pressure

2-8bar

Water / Ambient temperature

4º - 30º

Ice machines and vending (without steam operation)

12,100L

Coffee machines with steam operation

10,000L

Delivery Rates

Delivery Service

Minimum Spend £12.50

Royal Mail Tracked - Standard

Free

Courier - Next Working Day

£4.99

Courier - Next Working Day Before Midday

£12.60

Courier - Channel Islands (2-4 Day)

£23.94

Courier - Northern Ireland (2-3 Days)

£23.94

Courier - Scotland/Highlands (2-3 Days)

£23.94