The Tea Masters Loose Leaf Tea - Decaf English Breakfast - Premium (1x250g)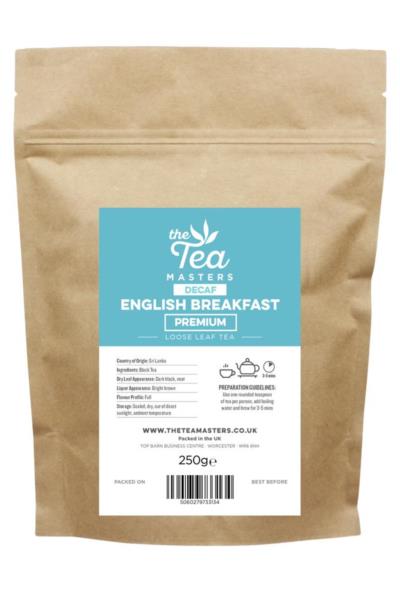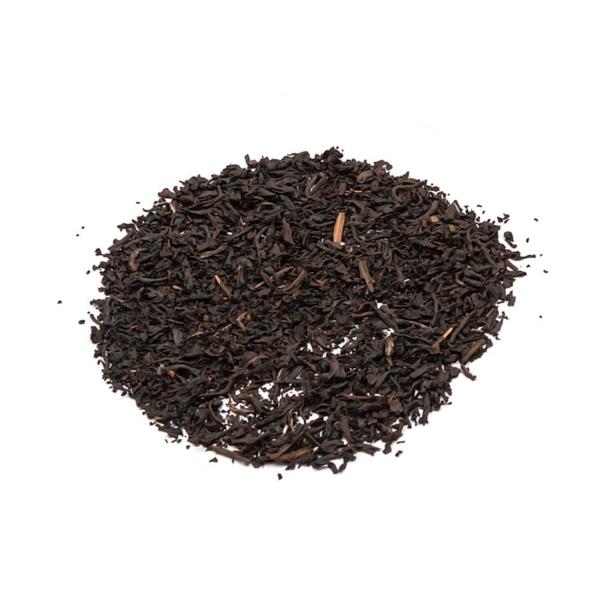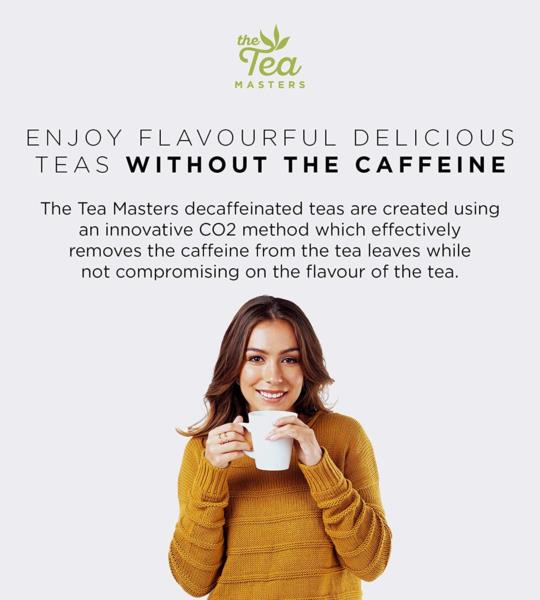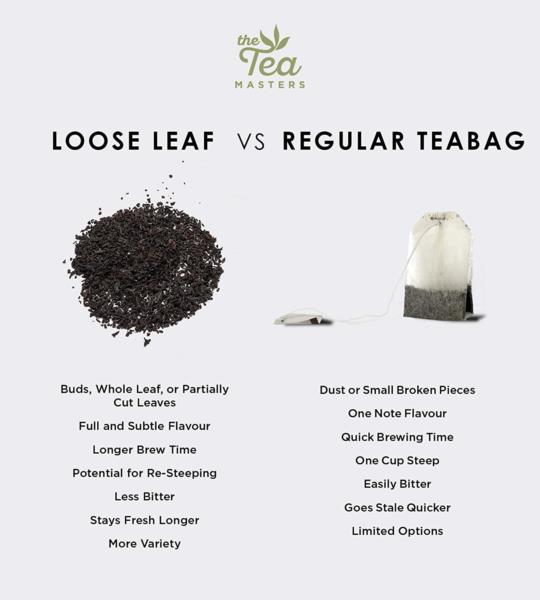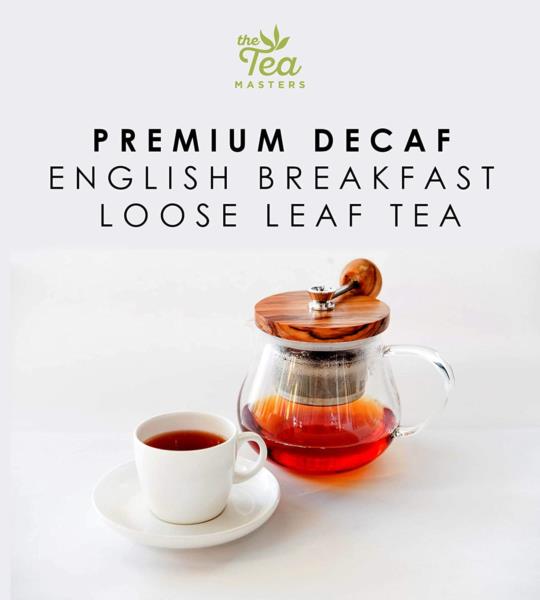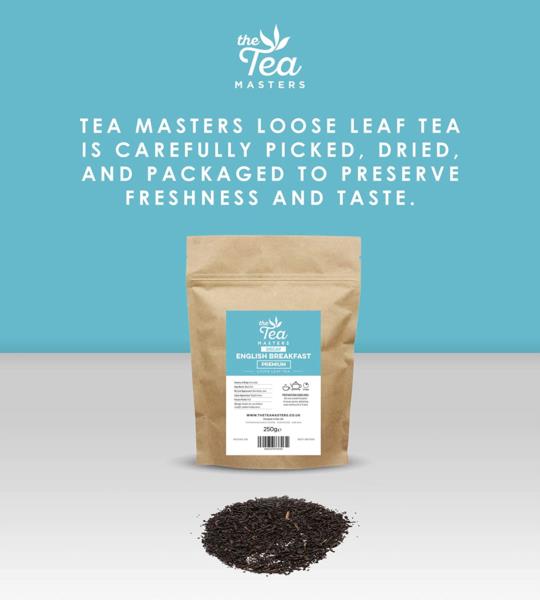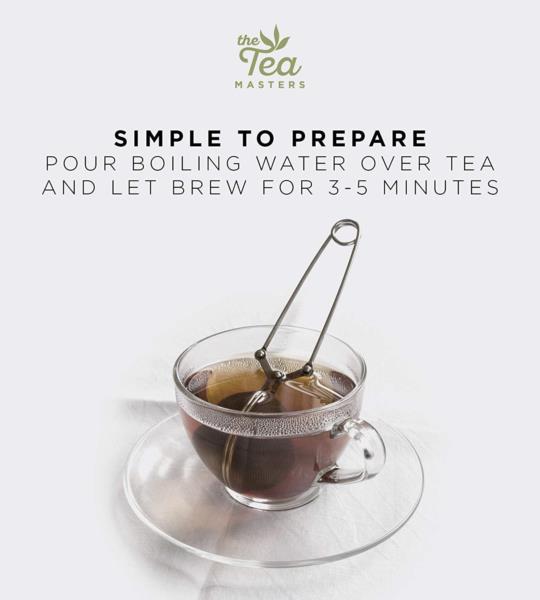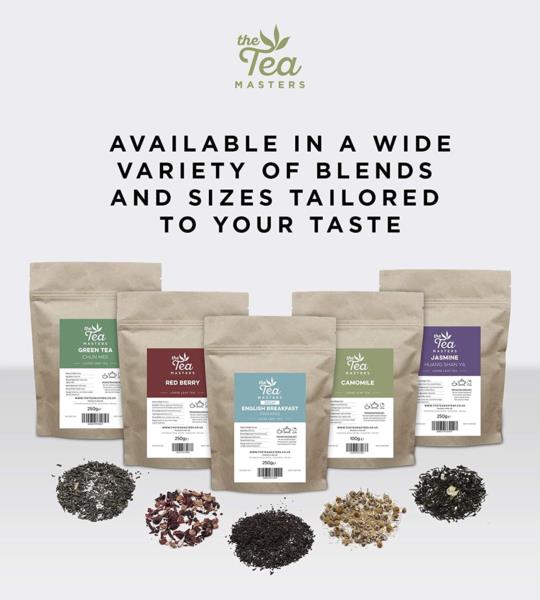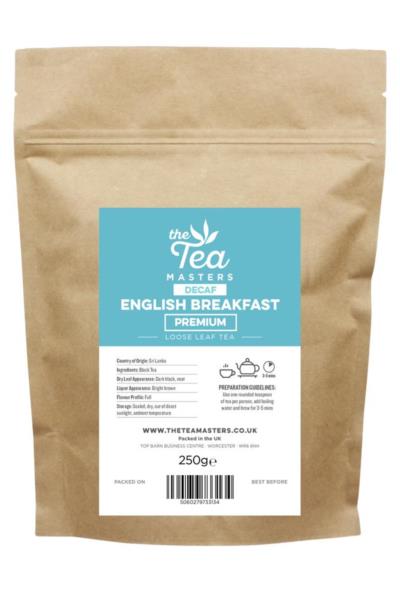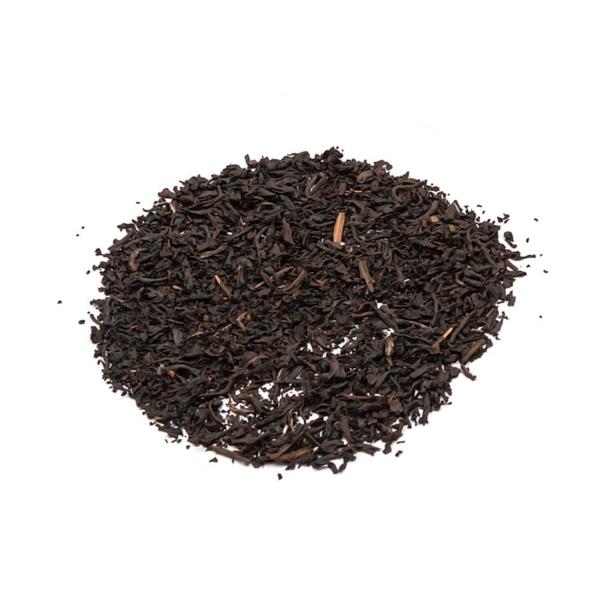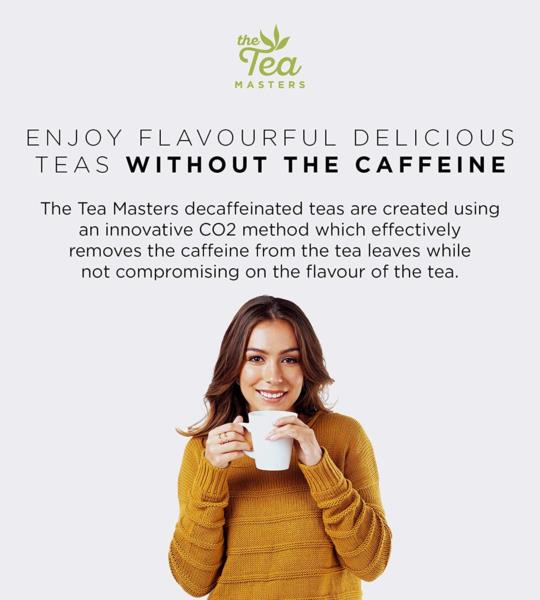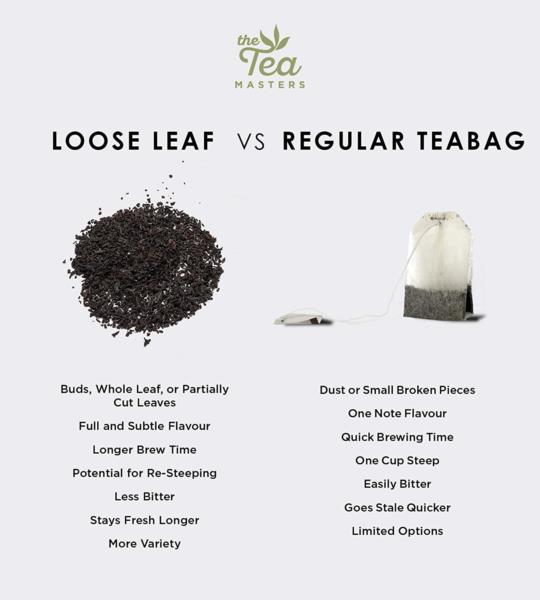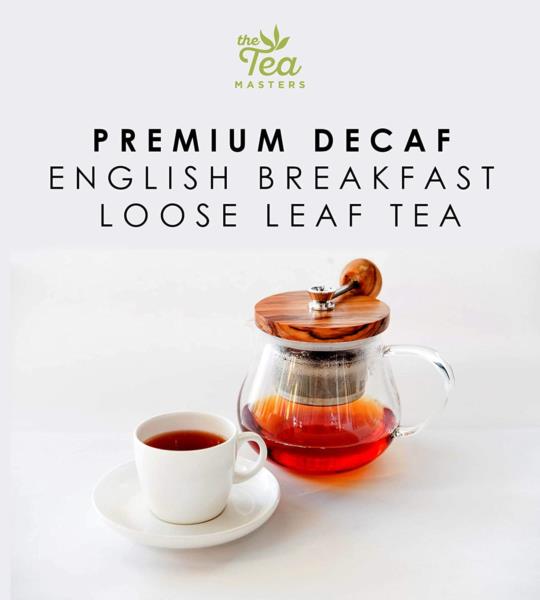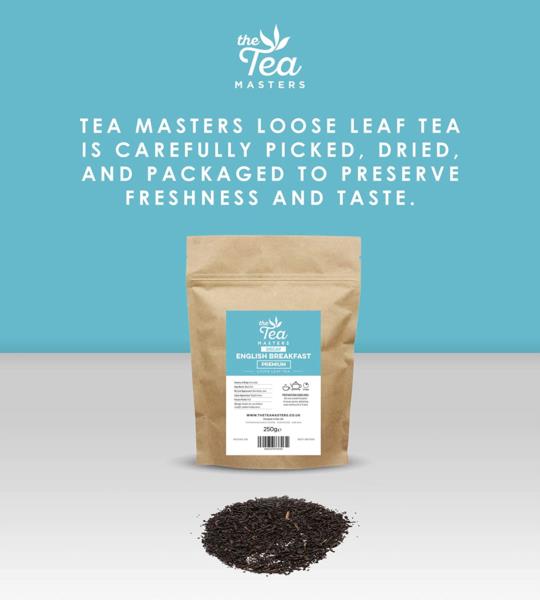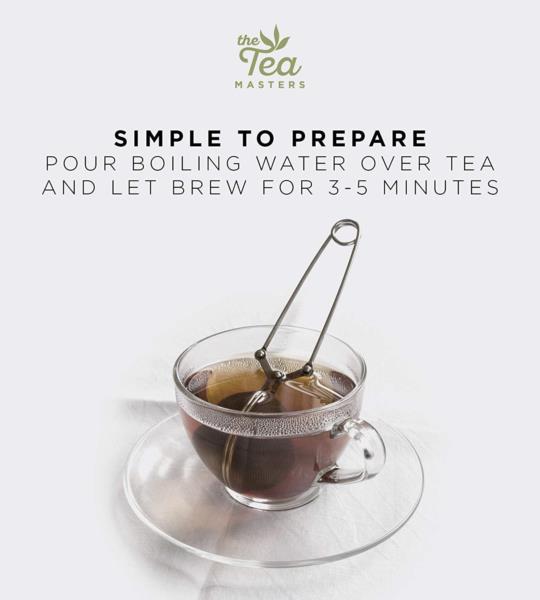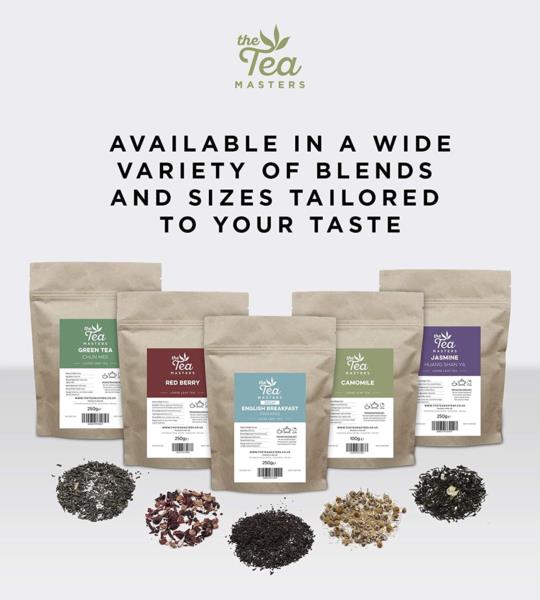 1 x 250g Loose Leaf Tea
The Traditional Loose Leaf Tea English Breakfast Blend Naturally Decaffeinated
The Traditional Loose Leaf Tea English Breakfast Blend Naturally Decaffeinated - Our English Breakfast blend is richly flavoured and made of premium quality loose leaves.
100% Pure Black Tea Leaves Naturally Decaffeinated - Decaffeinated naturally using only CO2 and water this is the perfect caffeine-free tea for pregnancy or before bedtime.
The flavour of this English Breakfast Black Tea is rounded and malty. The "round" taste means it will be full in the mouth and smooth while the "malty" taste refers to a slight spice accent.
Experience a Genuine English Breakfast Decaf Loose Leaf Tea - A telltale sign of quality tea is in its appearance. The black tea leaves used in this wonderful blend are MEDIUM, NEAT, and BLACK.
The Tea Masters Offer a Full Line of Loose Leaf and Bagged Tea - Our teas are also available in different sizes and in Prism Tea Bags.
Click here to read full description >
Description
Delivery Rates
Description

Country of Origin: Sri Lanka
Ingredients: Black Tea
Dry Leaf Appearance: Dark black, neat
Liquor Appearance: Bright brown
Flavour Profile: Full Storage Sealed, dry, out of direct sunlight, ambient temperature
Preparation: Pour boiling water straight onto tea, brew for 3-5 minutes.
Description

Description

Country of Origin: Sri Lanka
Ingredients: Black Tea
Dry Leaf Appearance: Dark black, neat
Liquor Appearance: Bright brown
Flavour Profile: Full Storage Sealed, dry, out of direct sunlight, ambient temperature
Preparation: Pour boiling water straight onto tea, brew for 3-5 minutes.

Delivery Rates

Delivery Service

Minimum Spend £10

Royal Mail Tracked - Standard

Free

Royal Mail Tracked - Next Working Day

£2.34

Courier - Next Working Day

£5.40

Courier - Next Working Day Before Midday

£12.60

Courier - Channel Islands (2-4 Day)

£23.94

Courier - Northern Ireland (2-3 Days)

£23.94

Courier - Scotland/Highlands (2-3 Days)

£23.94